Best things to do in Santa Rosa (wine, dining, outdoor adventure, historic downtown)
Santa Rosa is the largest city of Sonoma County and leis about 60 miles north of San Francisco. Santa Rosa is the main gateway to Sonoma County's wine region, outdoor and nature experiences and exploring around this magnificent city.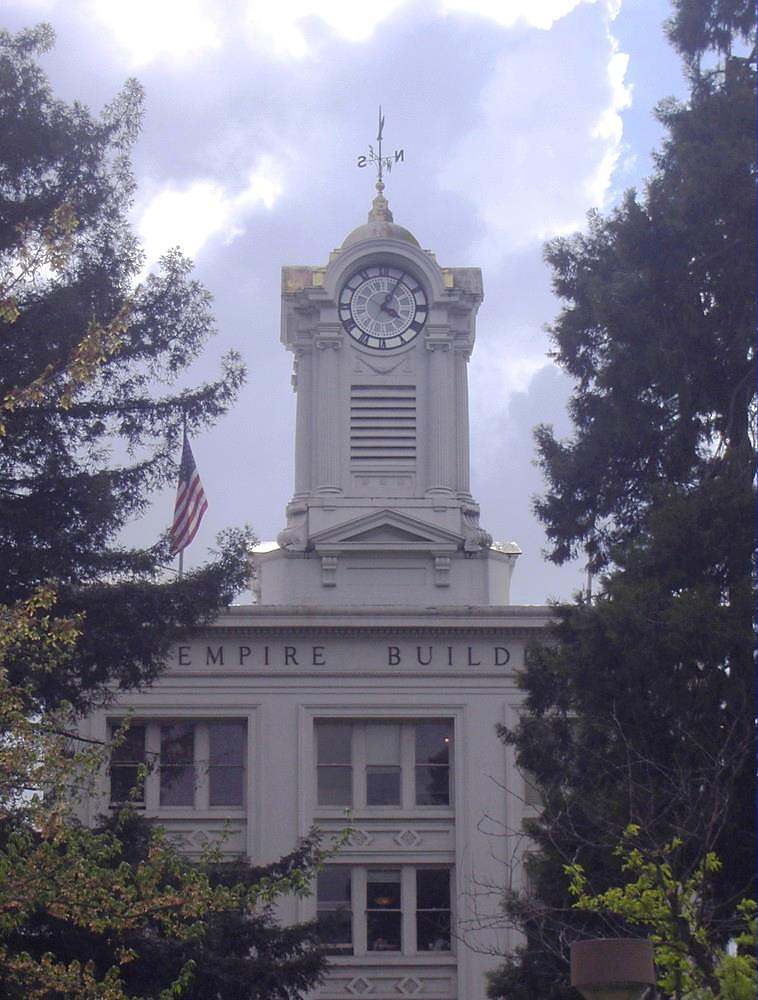 Top things to do and see in Santa Rosa and surrounding area

Cultural attractions and museums of Santa Rosa
You can start off exploring Santa Rosa in its large public square downtown called the Old Courthouse square where large gatherings occur and just off the square is Fourth street which is the activity hub with shops and galleries, restaurants and fun hang out spots to enjoy this lively street.
On many week days and nights, you'll find the popular Wednesday night market, family movie nights along with seasonal events, yoga gatherings, music and cultural events that happen throughout the year.
Santa Rosa has a rich history of agriculture combined with the natural landscape and impressive founders and figureheads that have shaped the city's history and cultural pride. These museums and gardens are named in their honor.
Santa Rosa Museums
Charles M Shuls Museum
A family friendly museum that covers everything Peanuts from its native son, Charles Shulz. The Peanuts inspired galleries and kid friendly activities draw in an enthusiastic crowd that loves these animated cartoons and seeing the in-house collections.
Address: 2301 Hardies Lane, Santa Rosa, California
Official site: https://schulzmuseum.org/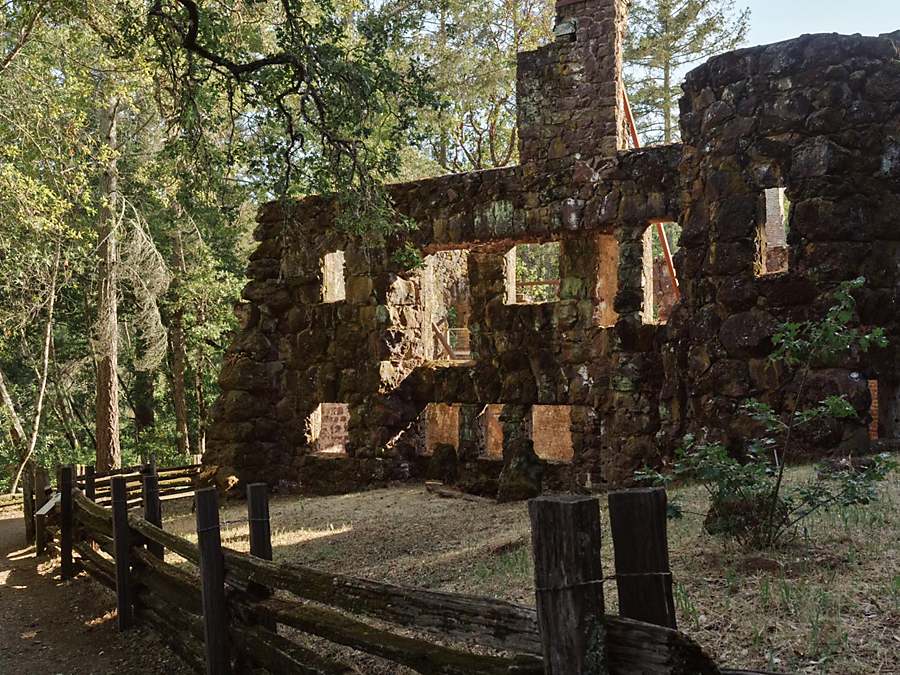 Jack London State Historic Site
The original setting for Jack London's Sonoma Home which was burned down and the remains of the compound encompassing the home and ranch of the famous writer. The State park is natural, rugged and filled with native wild oaks and other California native plants and flowers that is gorgeous and you'll enjoy nature and Sonoma's preserved parks at its best here at Jack London's home.

Luther Burbank Home and Gardens
Explore the home and gardens of famous Horticulturalist and grower Luther Burbank at his home now a living museum of his plant collections and personal belongings and visit the gardens with many of his new plant introductions to the marketplace.
Address: 204 Santa Rosa Avenue, Santa Rosa, California
Official site: http://www.lutherburbank.org/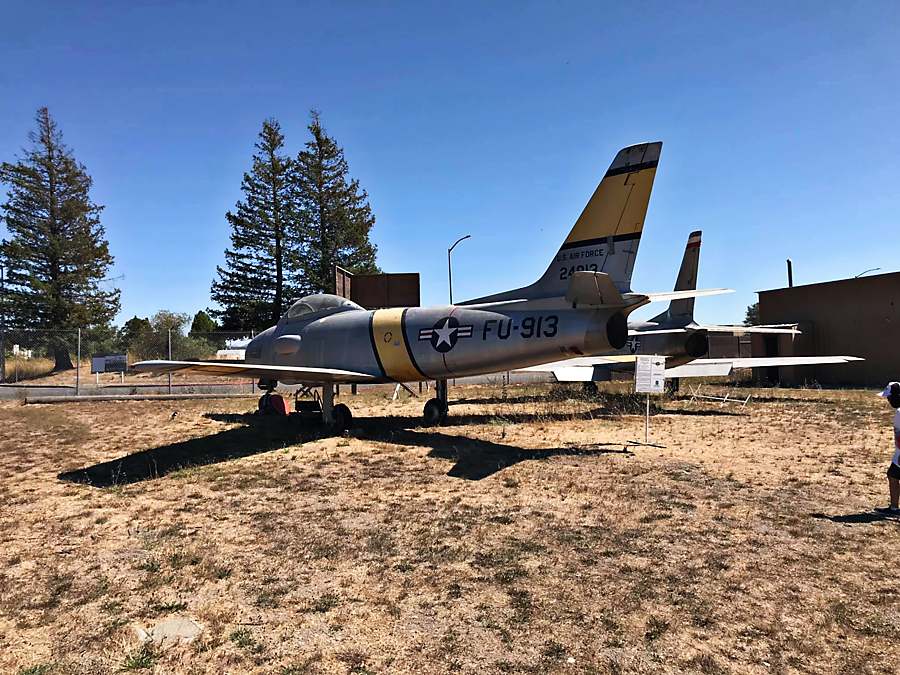 Pacific Coast Air Museum
Located at the Sonoma County airport, this museum is a converted hanger with a five-acre field. Housing a variety of 30 authentic airplanes, cock pits, military helicopters, reconnaissance planes and host open cockpit weekends where you can actually climb into the cockpits of many of these historic planes.
Address: One Air Museum Way, Santa Rosa, California
Official site: https://pacificcoastairmuseum.org/
Museum of Sonoma County
The Museum of Sonoma County is located in the old post office building and inspires visitors to check out the history, art and regional collections you can find in this eclectic museum. You'll find a contemporary art gallery, photo collections and also a sculpture garden to visit at the museum.
Address: 425 7th St, Santa Rosa, CA 95401
Official Website: Museum of Sonoma County | Art · History | Home (museumsc.org)

Railroad Square District
Originally considered the original Santa Rosa, Railroad Square is a revitalized district that is tourist friendly with a host of galleries, restaurants, antique stores and trendy shops. Housed in old century brick and Victorian homes, the area is fun to explore and check out the local mom and pop shops that makes this a unique feature, shopping venue and hang out spot in the city.

Safari West
About 10 minutes north of downtown, this non-profit organization offers a unique safari like experience to explore the beautiful landscape and wildlife housed in this open park area. Popular animals housed here include the beautiful giraffes, rhinos and antelope or even an exotic cheetah. Safari West offers tours, programs and events, discovery workshops and children discovery camps.
You can even stay in luxury tent cabins on site and view all the wildlife nearby in the safari area. Check out the visiting here for more information and what's currently happening at Safari West.
Address: 3115 Porter Creek Road, Santa Rosa, California
Official site: https://www.safariwest.com/
Spring Lake Regional Park
A very popular local park with extensive open areas surrounding Spring Lake which is a 72-acre reservoir. Swimming and boating are allowed with a boat ramp to allow boats to be dropped into the water. There is also an extensive lakefront trail that runs over 10 miles. There is also a camping area with 31 camp sites and some cabins available to rent on their website below
Address: 5585 Newanga Avenue, Santa Rosa, California
Official site: http://parks.sonomacounty.ca.gov/Visit/Spring-Lake-Regional-Park/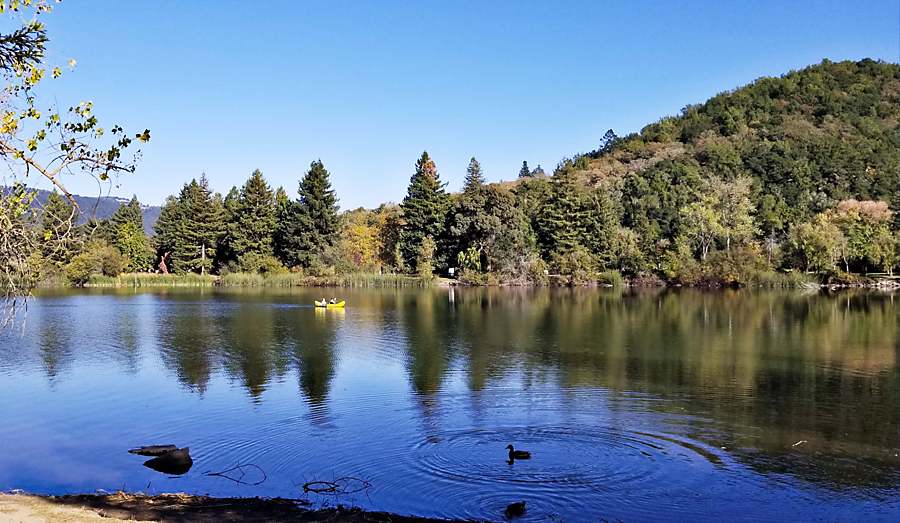 Santa Rosa farmers markets
Farmers markets are very popular with locals and also visitors in town with a variety of outdoor markets that sell local produce, finished goods and other artisanal fines and take away foods. Check out all the different Sonoma County farmers markets here for you to plan a visit to your local market days in Santa Rosa area.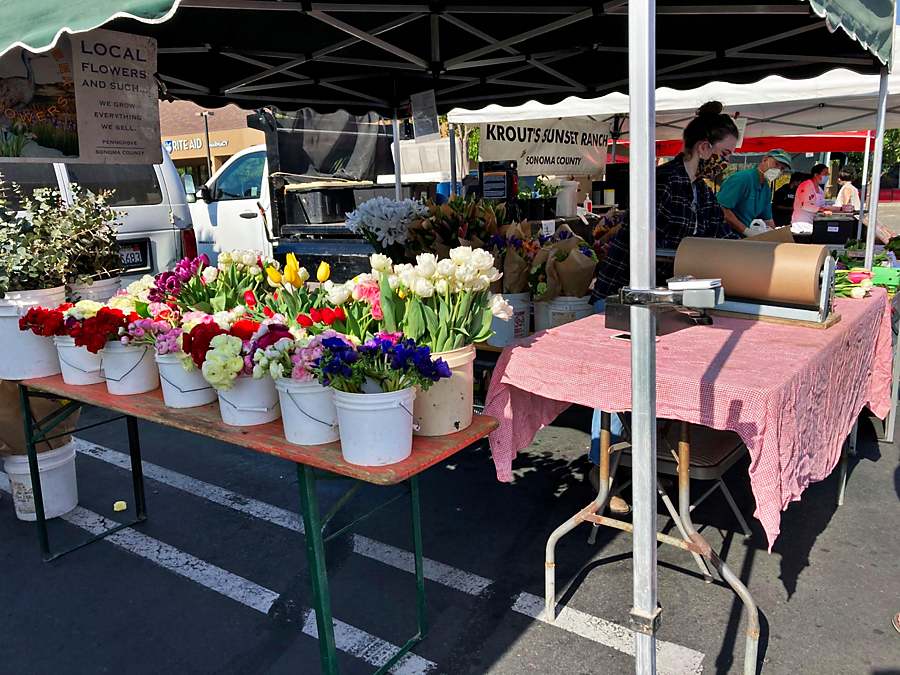 Where to stay in the Santa Rosa area
There are plenty of hotel accommodations available based on if you want to be located in the downtown area or more in the wine country regions of Santa Rosa. We've picked some of the best rated places for you to stay here for the best review places and current prices.
Hyatt Regency Sonoma Wine Country – located in the Railroad Square area and convenient to wine country locations and downtown with comfortable rooms, service and modern amenities
Hotel E – located in Courthouse square downtown with old world charm, gracious service and luxury appointments and rooms at affordable prices.
Flamingo Hotel – a classic mid century hotel that has been retrofitted and smartly designed and comfortable, retro and modern look and vibe with great food services on site.
Check out the best rated places from Trip Advisor for you to stay here with the best reviews, availability and current prices.

Check out these other related topics
Visiting Guerneville in the Russian River
Charles M. Shulz Sonoma County Airport
Visit to the Luther Burbank Gardens
Conclusion on best things to do in Santa Rosa, California
Thanks for taking a moment to visit the best things to do in Santa Rosa, I hope you enjoyed the tour. If you enjoyed the post on best things to do in Santa Rosa, please do share it with any of the social media buttons below or on the side of the post. Thanks so much.
Disclosure – some of the links above are to affiliate sites that are either reviews or recommendations if you book helps to keep our site running at no additional cost to you. We appreciate your supporting our website meanwhile.
Sharing is caring!