Visiting Sonoma and things to do in wine country
While many visiting wine country tend to explore all the wineries and tasting rooms around the county, doing a visit to the heart of Sonoma city is also fun to explore and discover the main attractions around the city. Visiting the downtown area and main square at the heart of the city is where many of the attractions and easy walk to different parts of the city to explore. Right on the main square sites the majestic City Hall building, a stately stone manor currently used as the city hall and visitor's bureau. Walking around the park grounds is a children's park, a rose garden, fish ponds and public restrooms.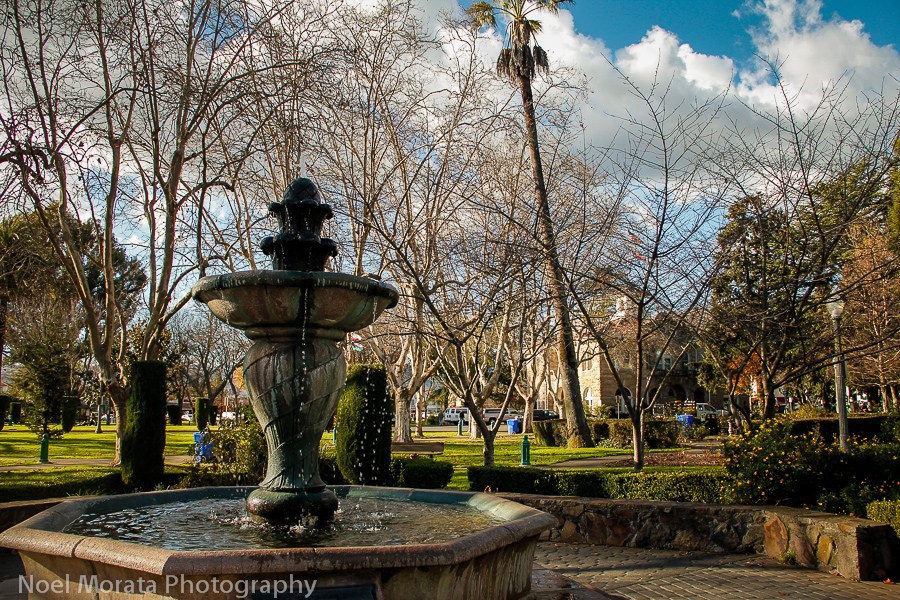 A little about Sonoma's early history
The town's beginning and entry to California history starts with the presence of the northern-most mission built in Alta California to spread Christianity and also create a string of self-sufficient missions around California. The mission in Sonoma is called San Francisco de Solano and it is located on the main square. A nominal admission fee allows you to visit the complex to include: barracks, hotel, museum and the estate and the home of General Vallejo, the earliest commander of Alta California who became the city's first senator of the area when the city was incorporated in 1850. But general Vallejo had the city quickly unincorporated to suit all the wealthy land owners of the area to maintain control. The city was later incorporated again in 1883 with the city hall cornerstone laid in the main plaza in 1906. Meanwhile the county seat was transferred to Santa Rosa in 1854 instead of Sonoma.
While you are touring the main square, you'll see some the stately historic buildings that have been refurbished and converted into hotels, restaurants, boutiques and galleries. Some of these buildings like the Sebastiani theater have also been remodeled and preserved as a theater showing first run independent art-oriented films. A mannequin sits in the front cashiers box in period clothes as if frozen in time. It's a very popular spot to take pictures of the theater and make-believe cashier.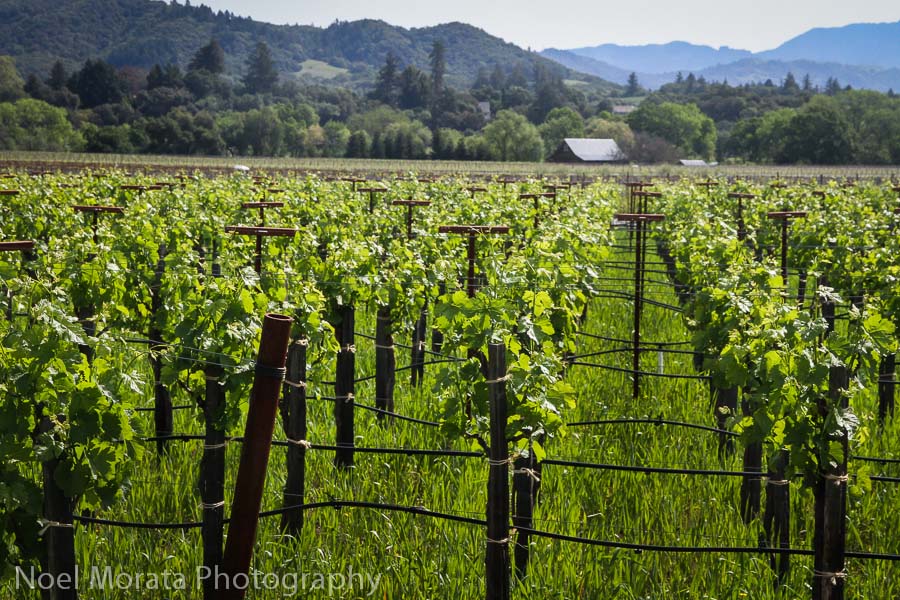 Check out these top 20 things to do in Sonoma now
There are many things worth seeing around the city of Sonoma and surrounding attractions located on the outskirts town and throughout the county.  There's so many fun things to do in Sonoma County with attractions and activities to enjoy below.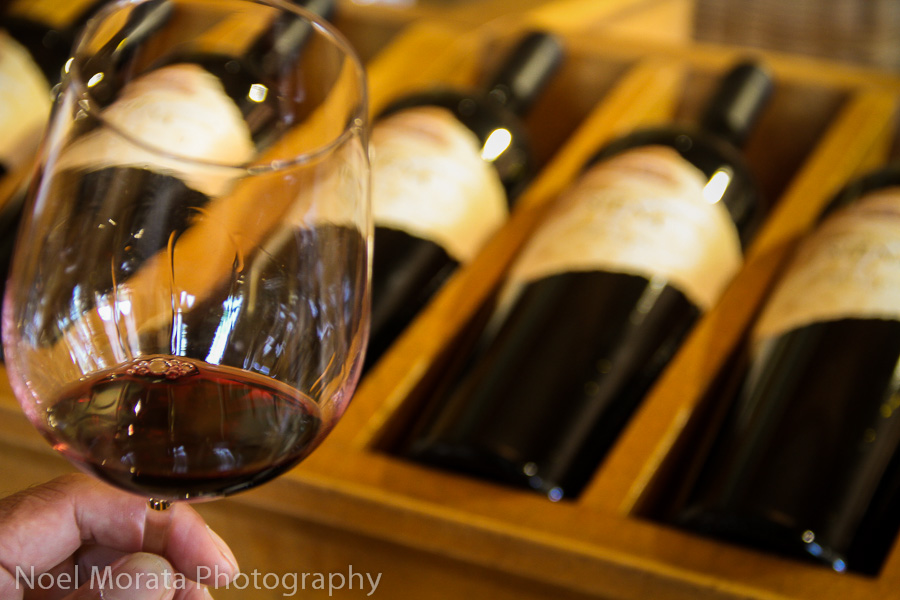 1) There are many wineries close to Sonoma city.
Just outside of the town including the oldest wineries Buena Vista Winery and Gundlach Bundshu Winery within the city limits. In the surrounding Sonoma wine country you have your choice of all these fabulous wineries and tasting rooms to explore here for more inspiration.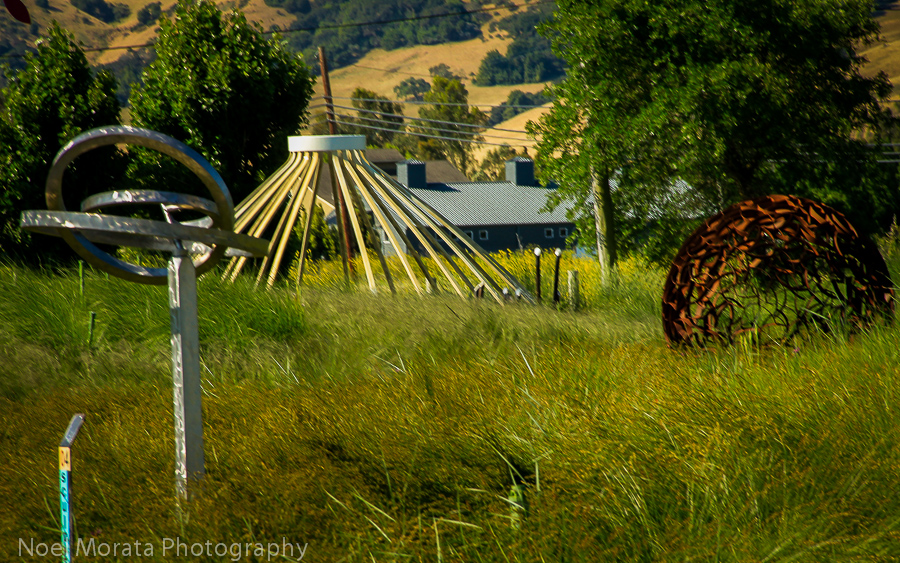 Just outside the city and worth a visit for those interested in art, design, gardens and cool galleries all in one space. Here is a recent post on Cornerstone that I just completed.
3) Mission San Francisco Solano is located on the main square. The entry ticket includes admission to the barracks, hotel, museum and the home of general Vallejo's summer home. For more information about the mission visit their website here.
4) The headquarters and tasting room for Sonoma cheese factory
Located on the main square and you can taste all the amazing Sonoma cheeses that they produce for sale on the premises. This is a must stop and visit store if you love all different types of California cheese.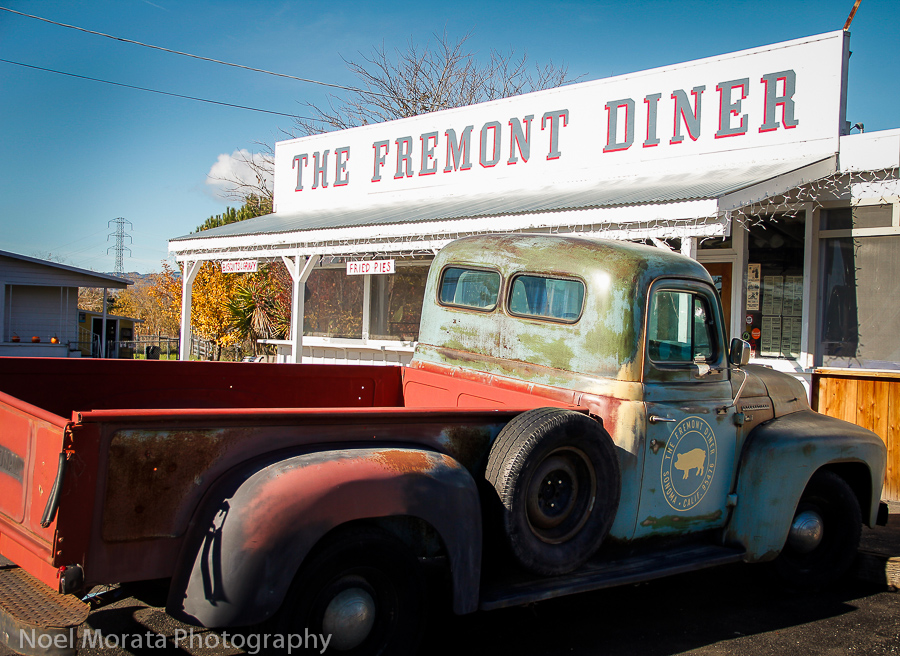 5) Anyone interested in visiting a unique diner in the valley should head just outside the city
Check out the Fremont Diner – a very cool spot to try some local favorites with hearty wine country flair. There's also a lot of stand alone dining venues in wine country to explore in wine country including stand outs like The Girl and the Fig, Glen Ellen Star, the Farmhouse Inn along with so many award winning restaurants.
6) Visitors interested in trains should stop by Sonoma Train Town
This fun park for children with a petting zoo, miniature train ride and amusement park. To see some highlights and activities visit Train Town's website here.
7) General Vallejo home
A preserved Victorian historical home of the home of General Vallejo, the highest commander of Alta California at Sonoma. The home depicts early lifestyle and living conditions in the early Sonoma days of the general's family. To visit the site and schedule a tour, go to their website here. With a ticket to visit the Sonoma mission, you can also visit General Vallejo's home in the tour.
8) Infineon Raceway – A variety of Nascar and other competitive racing including sports car lessons you can also take on the racing lessons through the Audi sports car experience at the Sonoma raceway.
9) A wine country drive through Sonoma Valley along Highway 12
Exploring the area called The Valley of the Moon and the main corridor on Highway 121 will give you the best wine country experience to the magnificent valley. Along these scenic drives are many wineries with excellent tours and gardens, along with tasting centers to try any of each wineries daily offerings.
10) Sonoma Valley Museum
This local museum presents a rotating schedule of local and contemporary art and hosting impressive shows featuring artists from Goya, Picasso to David Hockney. The museum also hosts lectures, classes and various community events. To learn more about the museum and events, visit their website here.
11) Visit the amazing farmers markets in Sonoma
The entire county is a foodie zone with amazing food markets and farmers markets to visit and taste some of the tastiest and ripe fruits, vegetables, specialty dishes and even prepared foods from artisanal vendors from around the area. You'll be in foodie heaven exploring all these amazing markets around the county. Check out this guide to the best markets around Sonoma to plan you visit to the best markets in the county.
12) Enjoy nature and gorgeous redwoods at Armstrong Woods State Natural Reserve
This over 800 acre nature reserve located just outside of Guerneville in West Sonoma County is a hiking lover's paradise with talk and huge redwood tree forests, fantastic hiking venues from floor to the top of the valley. The lookout points from the many trails that go up to the crestline and panoramic views are simply stunning. Many of these trees can range to over a thousand years old and walking through the forest is just like a meditative and relaxing experience you'll enjoy experiencing at this park.
A fun thing to do in Sonoma without without wine tasting, being outdoors and exploring nature at Armstrong Woods is cool and a fun workout.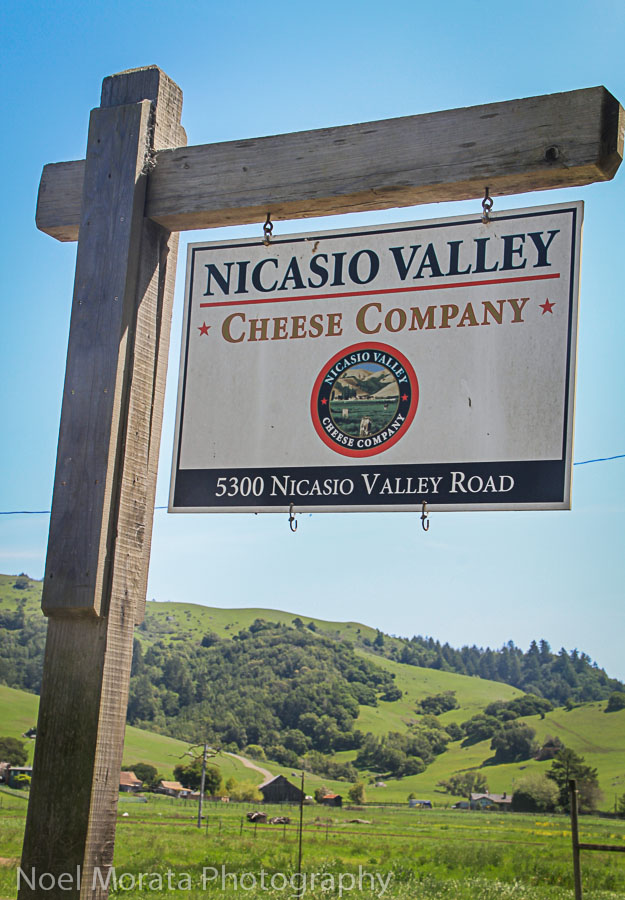 13) The Sonoma California Cheese trail
One of the fun things to do in Sonoma is to head out to the Cheese Trail. Mostly in West Sonoma country, there's a lot of cheese makers and other artisanal cheese providers that create, produce and offer tours of their facilities or just tasting rooms to experience some of the best cheeses in the county. Check out this California cheese trail guide here to inspire you to visit and taste some of the most delicious cheeses in Sonoma and around the state.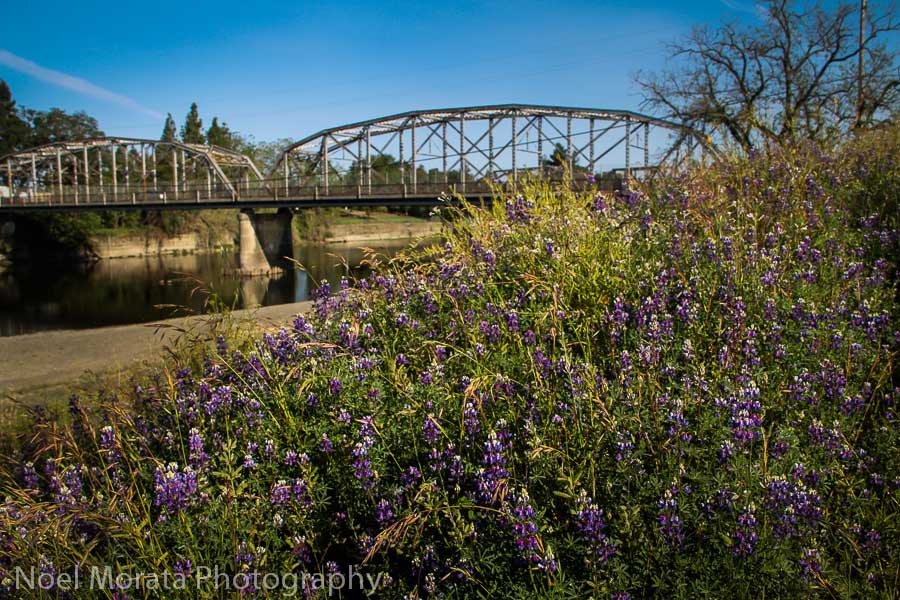 14) Relax in the Russian River area
Meandering slowing downriver to the ocean, the Russian River is the most popular river destination in Northern California with the city of Guerneville as the base town to camp or find lodging and explore cool little towns, hike Armstrong Redwood park, try some of the boutique wineries or taste the champagnes at iconic Korbel Vineyards or just have a lazy day on the beach canoeing or kayaking on the river. Guerneville is where hippy meets hipster meets the LGBT from the city looking for a fun weekend getaway at the Russian River.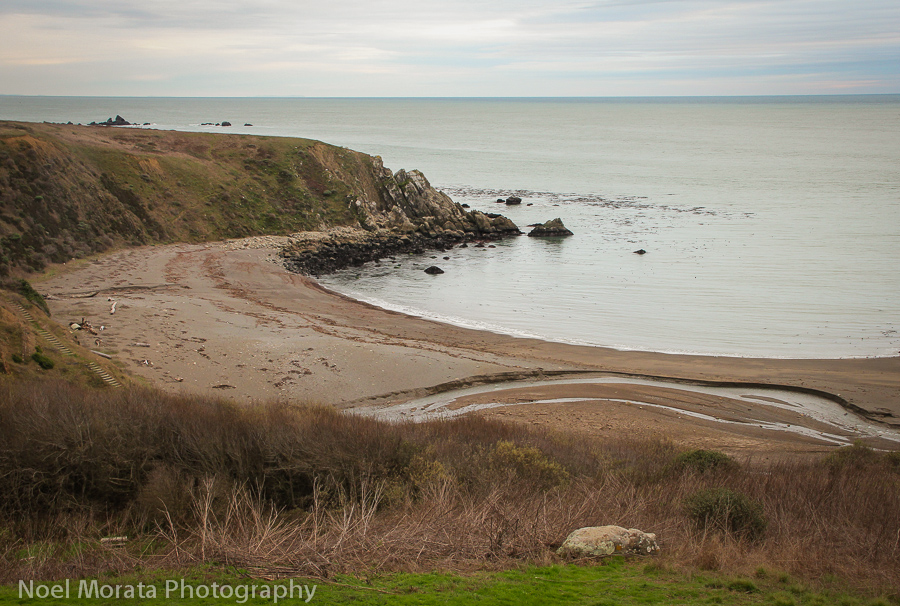 15) Drive to the gorgeous coastline areas of Sonoma County
The rugged coastline of Sonoma county winds through the scenic coastal Hwy 1 past hidden coves, expansive beaches, rugged cliffs and small funky towns to explore from Bodega Bay to Jenner, the Russian fort Ross to North Salmon Creek area. It's a beautiful and windy drive that you'll want to take in slowly and enjoy all the majestic views that you'll pass along the way.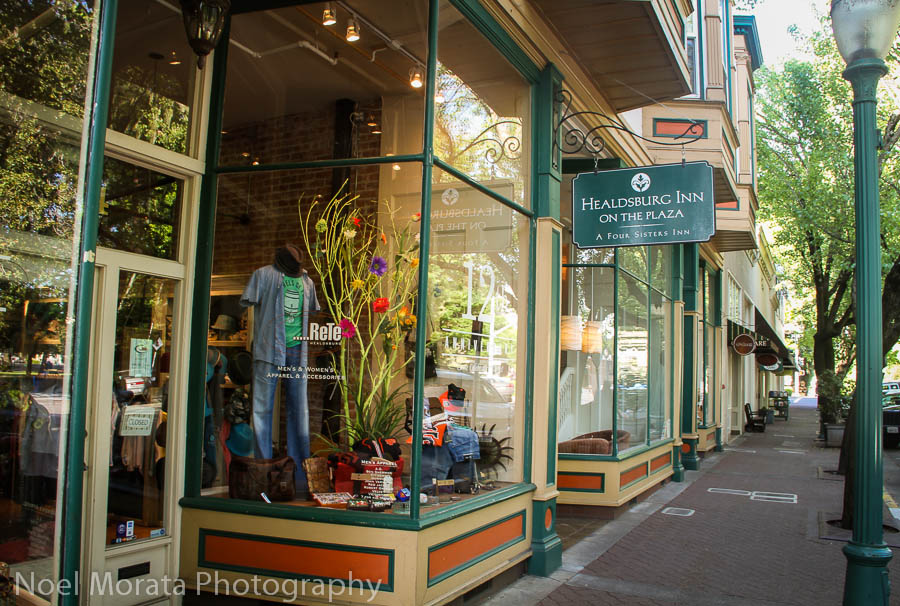 16) Visit Uber trendy Healdsburg
Centered around the main plaza area and lined with tasting rooms, specialty shops and art galleries, the city of Healdsburg brings it up a notch to luxe and pampered visits. You can even visit over 25 tasting rooms on foot around the plaza area and then relax at the many amazing dining establishments that aim to please very fussy foodies wanting the best food from the region to enjoy. Healdsburg is a combination of old and historic with modern and hip to the extreme and caters to everyone in between wanting to have a fun getaway to this cool and colorful city.
17) Arty and low key in Sebastopol
The farming areas of West Sonoma County has gone more upscale with real estate prices bringing in more amenities, art galleries, antique stores and fine dining venues to Sebasopol and making it a fun and hip getaway a close drive from San Francisco. Art lovers will enjoy visiting the many local galleries and surrounding art and antique venues around the city that cater to a wider audience base that enjoys supporting local artists and creative from the county.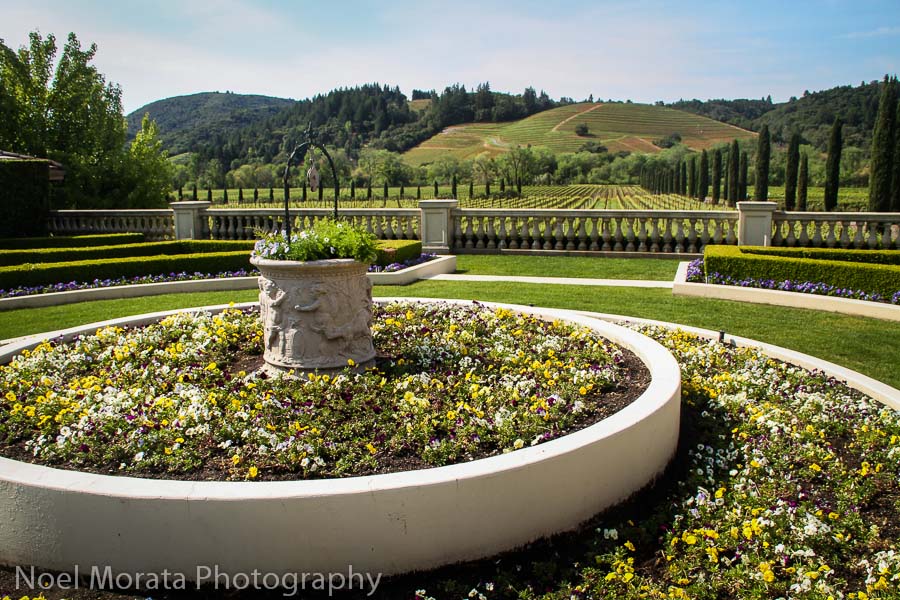 18) Garden lovers delight in Sonoma
There are so many fantastic public gardens, estates and even wineries that create kitchen gardens and other specialty gardens and nurseries around the county to explore. You'll love visiting historic wineries with amazing gardens from Ferrari Carano Vineyards, Korbel Vineyards, and Matanzas Creek Vineyards to Cornerstone Gardens which showcases really cutting edge gardens and outdoor spaces to see and get inspired by. Check out this guide to more gardens that you can visit around the county here for inspiration and enjoying the outdoors in Sonoma County.
19) Enjoy a spa day
Sonoma County hosts some fantastic spa venues and wellness centers from the unique Japanese zen experience at Osmosis to luxury spa resorts to indulge in. With over 40 different spas, you can try a variety of different treatments, massage and therapies that cover the gamut of amazing wellness treatments that the county is well known for as a therapeutic center and destination spot. Check out this guide of spas and wellness centers around the county to explore and visit in Sonoma.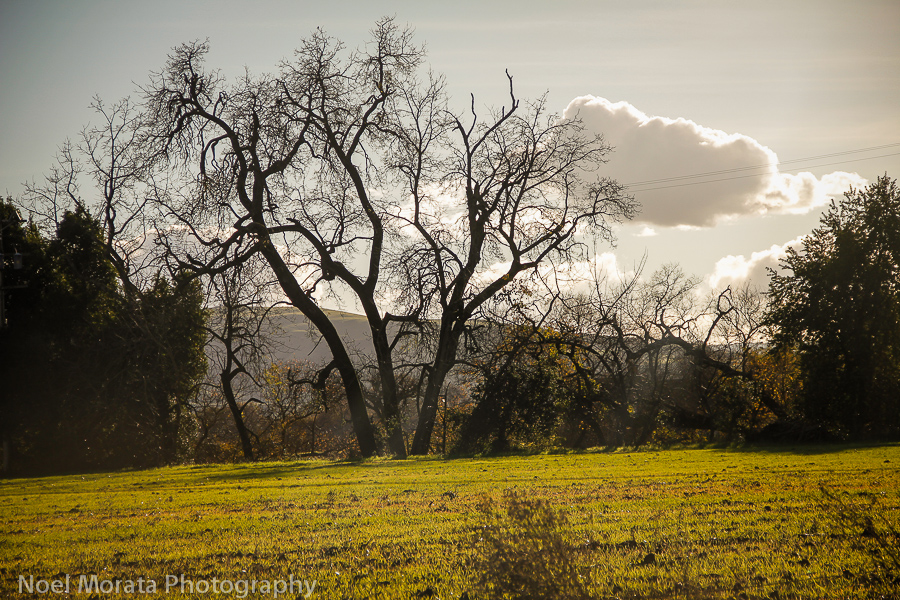 20) Get outdoors in Sonoma
With over 50 state and regional parks and so much open space to explore and do outdoor activities, Sonoma is a perfect place to combine adventure, being outdoors and enjoy the gorgeous landscapes around the county. If you love to paddle in a river or lake, hike along the redwoods to gorgeous ocean coastline, go horseback riding or even take a balloon ride over vineyards, there's so much to see and do for an adventure experience here. If you are looking for more outdoor activities and sport venues, check out this post on visiting Sonoma and outdoor adventure you can explore here for more inspiration to visiting and having an active experience in the area.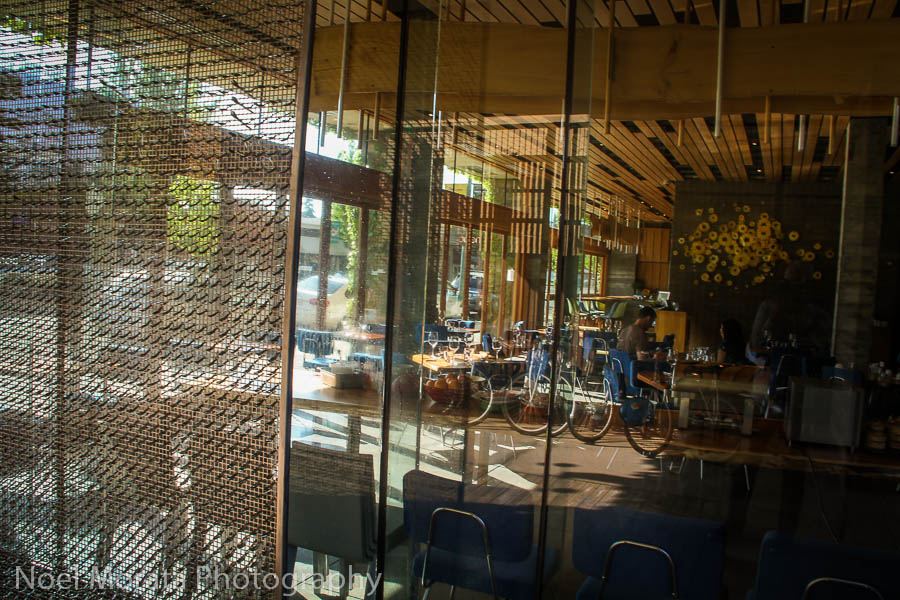 Where to stay in Sonoma
There are so many different levels of places to stay around the county from luxe accommodations to camping along the coastline or river areas in the west side of the county. You'll love all unique small inns and bed and breakfast stays to ultra luxury resort getaways in the various locations around Sonoma. Check out some of the best rated places here for more inspiration.
Places to stay around the city of Healdsburg here for current prices, availability and calendar of dates.
Places to stay around the city of Sebastopol here for current prices, availability and calendar of dates.
Places to stay around the city of Sonoma here for current prices, availability and calendar of dates.
Check out all these other well reviewed places in Sonoma here for current prices, availability and calendar of dates.
Other tips to visiting Sonoma and wine country
Although wine country in general is more expensive to visit, Sonoma is definitely cheaper than Napa with plenty of budget options for accommodations and places to eat that are affordable.
Check out the farmers markets for fresh and delicious produce and home made products or artisanal foods from the area.
Sonoma is year round destination and popular all seasons but more so in the Summer time, the rest of the year is not so crowded with winter being the quiet time and also best time to find deals to stay nd visit.
To get around, you need a car and rental cars are available in all the major cities or where you are coming from.
If you are planning on doing a lot of wine tasting, consider staying downtown in most districts where there are many tasting rooms to choose from in Healdsburg, Sonoma and even Sebastopol that you can walk around in.
Make reservations ahead of time at all the restaurants because of reduced capacity and use a reservation system like Open Table so you can see what time frames are still open on the day you visit the area.
Driving around Sonoma is on two way highways or expressways and traffic times typically are the same in the mornings and late afternoon commutes back from work. Don't drink and drive unless you have a designated driver.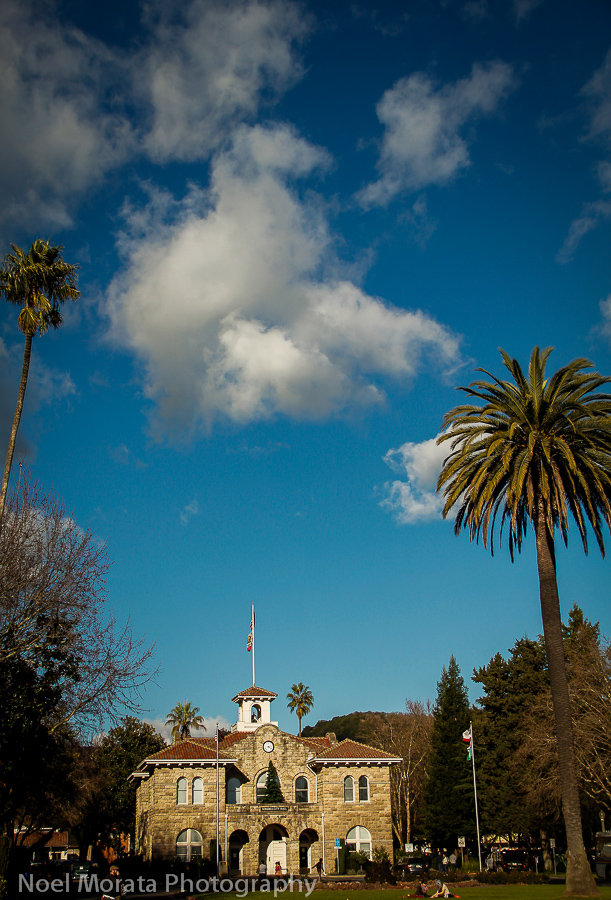 Conclusion on top things to do in Sonoma
Sonoma is a wonderful place to visit and enjoy a morning or a few days discovering the various attractions and lifestyle in the valley. Hope you enjoyed reading this post on Sonoma things to do and hope you bookmark this post for a future trip in the area.
Hope you enjoyed your Sonoma visit and if you did, please like the post below or help share it with any of the share buttons below.
Disclosure – some of the links above are to affiliate sites that are either reviews or recommendations if you book helps to keep our site running. We appreciate your supporting our website meanwhile