Exploring Guerneville: Discover the Charms of Russian River's Gem
Welcome to Guerneville in the Russian River region, where nature's beauty meets small-town charm! Get ready for a delightful journey filled with outdoor adventures, scenic landscapes, and a vibrant community. Whether you're seeking a peaceful retreat surrounded by towering redwoods or craving thrilling river activities, Guerneville has it all. So, pack your sense of adventure and immerse yourself in this enchanting destination where fun and relaxation await at every turn. Get ready to discover the magic of Guerneville in the Russian River!
A popular getaway spot for Bay Area visitors to the Russian River area, Guerneville is a good base to explore the town and surrounding area in West Sonoma County. You'll enjoy spending some time on the beach or taking a nice road trip to the coastline areas, cliffs areas and local beaches and other historic places visiting Guerneville in the Russian River.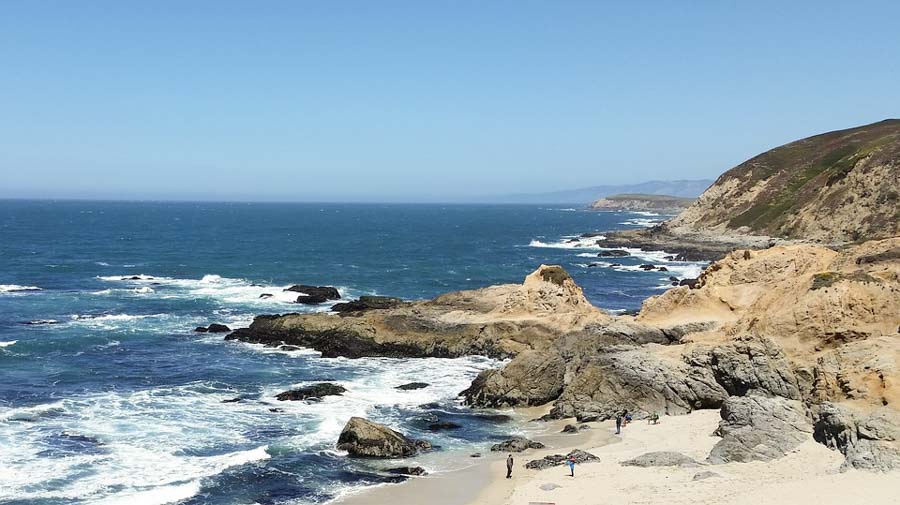 A short history to visiting Guerneville
Originally a funky area for Sonoma visitors to hang out in the river eventually, San Francisco and Bay Area natives started looking for easy day trip or weekend getaways and the Russian River with Guerneville filled the needs with an eclectic, low key and casual vibe
. A marketing program inviting visitors to visit West Sonoma County and explore all the cool outdoor venues, adventure experiences and wine tasting along the Russian River area was successful to luring California visitors to this popular getaway. With all the ebbs and dips to visitors in the area, Guerneville maintains its quirky charm and relaxed river vibe that draws visitors from around the state.
Now the Russian River and Guerneville is a popular getaway in Sonoma county from San Francisco and surrounding areas of Northern California.
Why visit Guerneville, California?
Guerneville, located in the Russian River area of California, is a popular destination for visitors for several reasons. Here are a few reasons why you should consider visiting Guerneville:
Natural beauty: Guerneville is surrounded by natural beauty, including the Russian River and the towering redwood trees that are prevalent in the area. Visitors can enjoy outdoor activities such as kayaking, hiking, and camping, as well as simply taking in the stunning scenery.
Wine country: The Russian River area is known for its vineyards and wineries, and Guerneville is no exception. Visitors can take a tour of the local wineries and sample the region's award-winning wines.
Art and culture: Guerneville has a vibrant arts scene, with several galleries and art studios showcasing the work of local artists. Visitors can also enjoy live music, theater performances, and other cultural events throughout the year.
LGBTQ+ friendly: Guerneville has a long history as a welcoming and inclusive community for members of the LGBTQ+ community. Visitors can feel comfortable being themselves and enjoying the many LGBTQ+ friendly businesses and events in the area.
Small-town charm: Guerneville has a laid-back, small-town vibe that makes it a relaxing and enjoyable destination for visitors. From browsing the local shops and restaurants to attending community events, there is always something to do in this charming town.
Overall, Guerneville offers a unique and memorable experience for visitors to the Russian River area, with a mix of natural beauty, culture, and community spirit.
Weather and best time to visit Guerneville and the Russian River
The Russian River region enjoys a Mediterranean climate, featuring warm, dry summers and cool, wet winters. When planning a visit to the Russian River, the best time to go depends on your interests and preferred activities. Here's an overview of the weather and recommended times to visit:
Summer (June to August): Experience warm and sunny summers with temperatures ranging from the 80s to 90s Fahrenheit (27-32°C). It's an excellent time for water activities like swimming, kayaking, and paddleboarding in the Russian River. This season also offers lively events and festivals. Do keep in mind that popular areas might be busier during the peak summer months.
Fall (September to November): Enjoy milder temperatures ranging from the 70s to 80s Fahrenheit (21-27°C) during the fall season. It's a pleasant time for outdoor pursuits such as hiking, wine tasting, and admiring the scenic foliage as leaves change color. If you prefer fewer crowds and cooler weather, fall is a great choice.
Winter (December to February): Expect cool and rainy winters with temperatures averaging in the 50s to 60s Fahrenheit (10-15°C). The region's green landscapes flourish during this time, offering an opportunity to explore wineries and engage in cozy indoor activities. However, note that outdoor water activities may be limited due to colder temperatures.
Spring (March to May): Spring brings mild and pleasant weather with temperatures ranging from the 60s to 70s Fahrenheit (15-25°C). Witness the vibrant beauty of the Russian River region as wildflowers bloom and trees blossom. It's an ideal season for hiking, picnicking, and immersing yourself in the area's natural splendor.
Keep in mind that microclimates can exist within the Russian River region, resulting in varying weather conditions across different areas. Checking the local weather forecast and considering your personal preferences, desired activities, and crowd levels will help you choose the optimal time for your visit.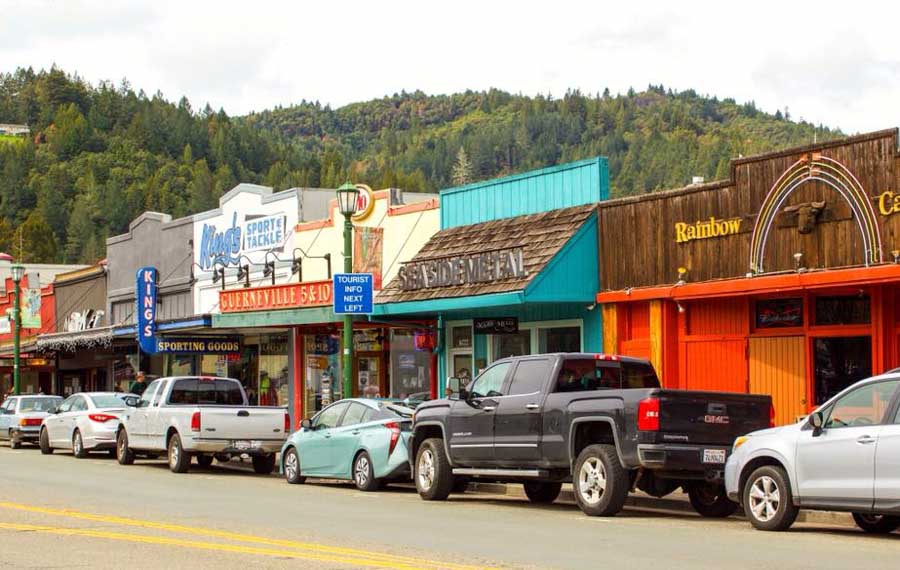 Popular attractions and activities to do around Guerneville and Russian River area
If your looking for fun things to do and see around Guerneville and some cool outdoor activities, check out these top things to do in town and outlying areas now.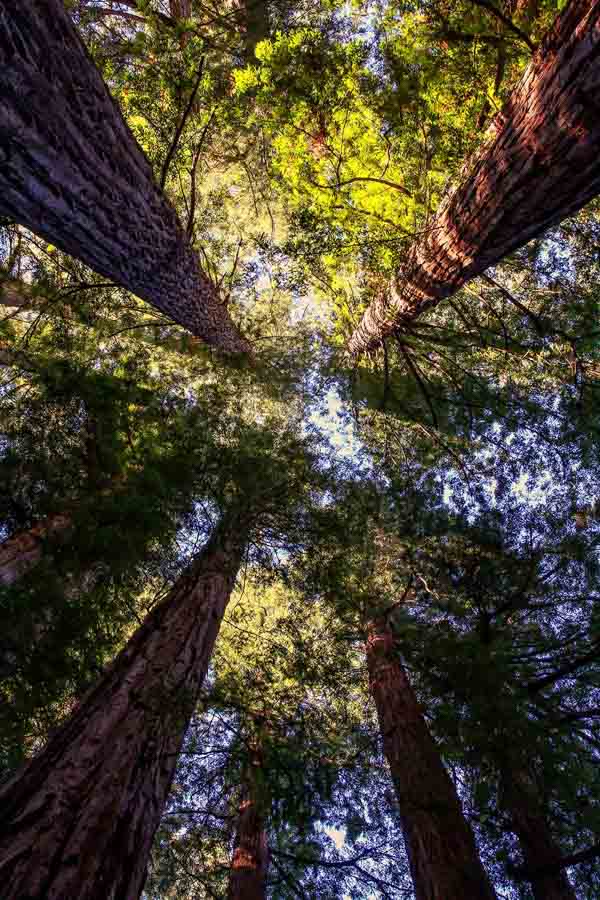 Visit the tall redwood trees at Armstrong Woods State Park
A short drive from downtown Guernville, Armstrong Woods is low key and fun to explore all the cool outdoor trails and enjoy all the tall trees and forested areas of the park. Hiking to the crestline trails will give you a fantastic viewpoint to enjoy views of the areas below with the river area and small downtown areas below.
Colonial Armstrong, a logger and landowner deeded over 600 acres of this forested area to his daughter who the had the foresight to save these amazing old growth redwood trees and eventually turning this into a state park for perpetuity.
Check out the Armstrong Woods website here for more inspiration.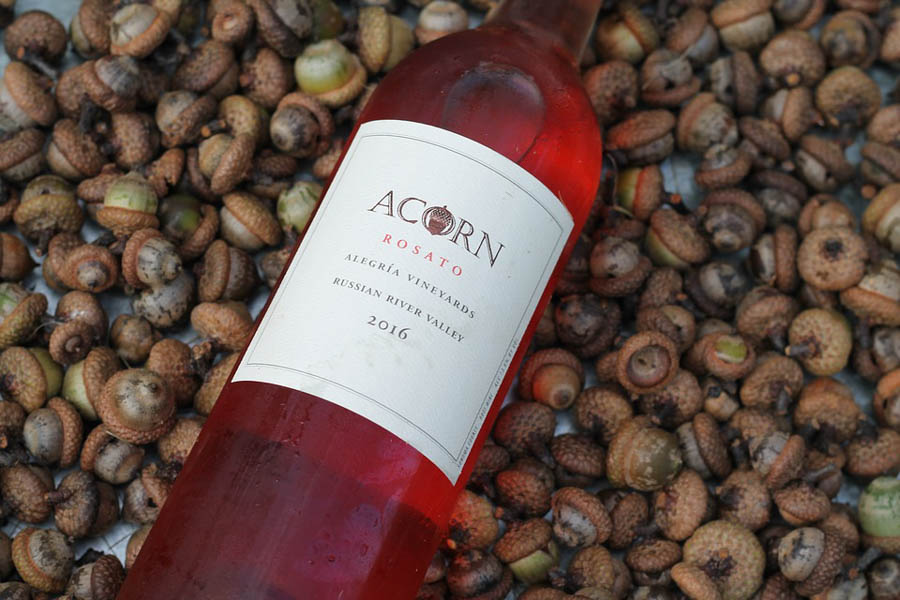 Go wine tasting along the Russian River area
West Sonoma vineyards exel in delicious reds of Pinot noir, Zins and Cabernets along with whites like Sauvignon and Chardonnay grapes that are fun to taste. There's also world class champagne producer Korbel Vineyards. Other well known vineyards with tasting rooms includes:
Dehlinger Winery – Sebastopol, off the beaten path and open to the public twice yearly
Fog Crest VIneyard – Sebastopol, a luxurious tasting room to try their award winning wines
Hartford Family Winery – Forestville with hand crafted and award winning wines of Pinot Noir, Zin and Chardonnay
Iron Horse Vineyards – Sebastopol, visit their winery for sparkling wines, Pinot Noir and Chardonnay
Kendall Jackson – Fulton a gorgeous chateaux with edible gardens and award winning wines.
With over 94 wineries to choose from around the Russian River Valley and Central Sonoma County region, discover all of these fantastic wineries to taste and visit their tasting rooms in person.
Here's a fun wine tasting adventure around the Russian River area below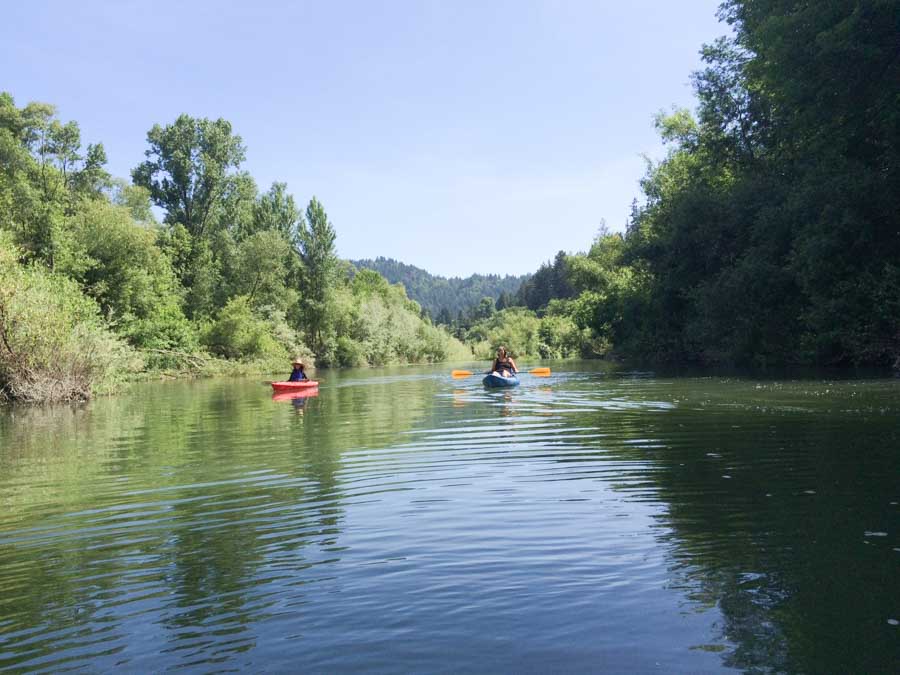 Go kayaking or sup boarding or beach time on the River
Time to slow down, enjoy the water activities and even kayak or canoe on the peaceful and easy moving Russian River. With a variety of public and hidden beach areas to unplug and enjoy the river scene here, you'll enjoy some easy and relaxing time on the river. Add a nice barbeque or picnic on the beach and you have an instant fun event planned. You can rent kayaks right on the beach areas at Guerneville or go on tours with outfitters right on Johnson's Beach.
Kayaking or Canoe fun is where it's at on the Russian River below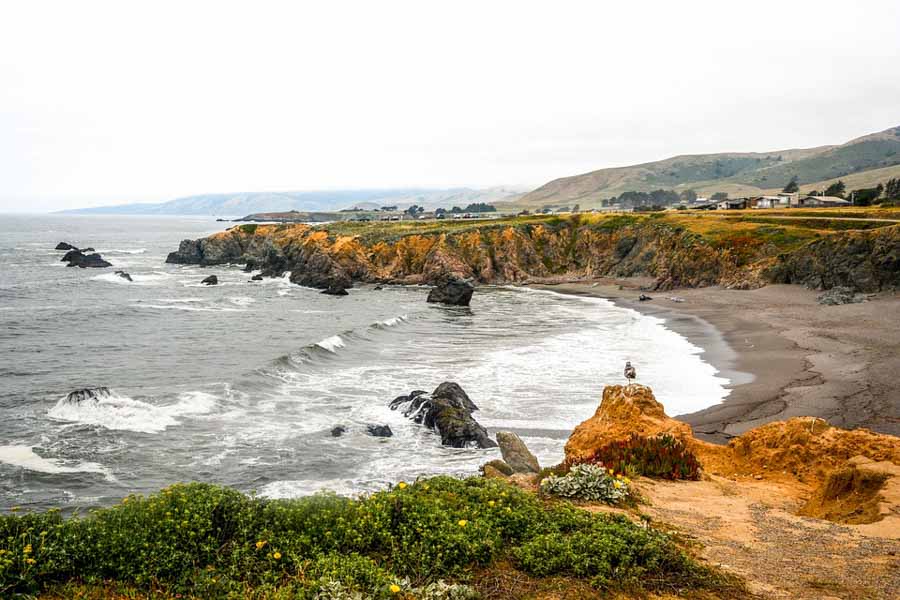 Take a road trip to the Sonoma coastline
Winding through relatively flat and scenic road that runs parallel to the river, the drive past farms and meadows down to the mouth of the Russian River and ocean is very pretty and easy going. A fast 16 mile drive to the Ocean at Jenner, you can explore north or south of the river to popular venues like Goats Rock, Bodega Bay, the Jenner Headlands or explore the outdoors on the Kortum trail along the Sonoma coastline.
Here's a fun road trip through the Sonoma coast area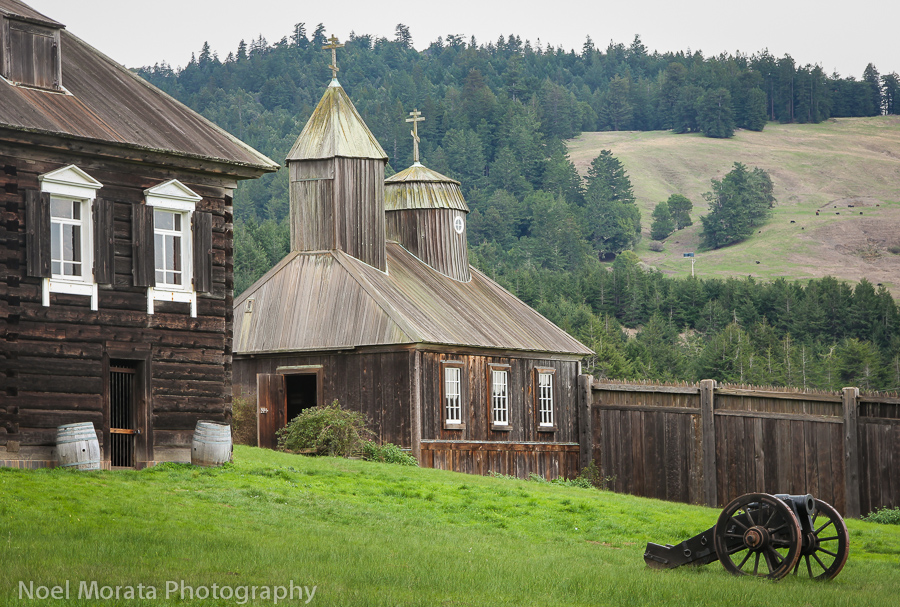 Visit the Russian fort Ross on the north coast of Sonoma
A drive on the coastal highway 1 to Fort Ross brings you back to the Russian settlement of this fort and historic site. Used for protection, trade and getting perishables from ships plying the fur trade up to Alaska. Fort Ross was a busy hub trading with Spanish, American and Russian traders at their outlet while also protecting the fur trade and coastlines of Northern California to Alaska. Learn more about the Russian Settlement here for images and details of the daily life and places of interest around the fort.
Here's a quick tour around Fort Ross and surrounding coastline areas below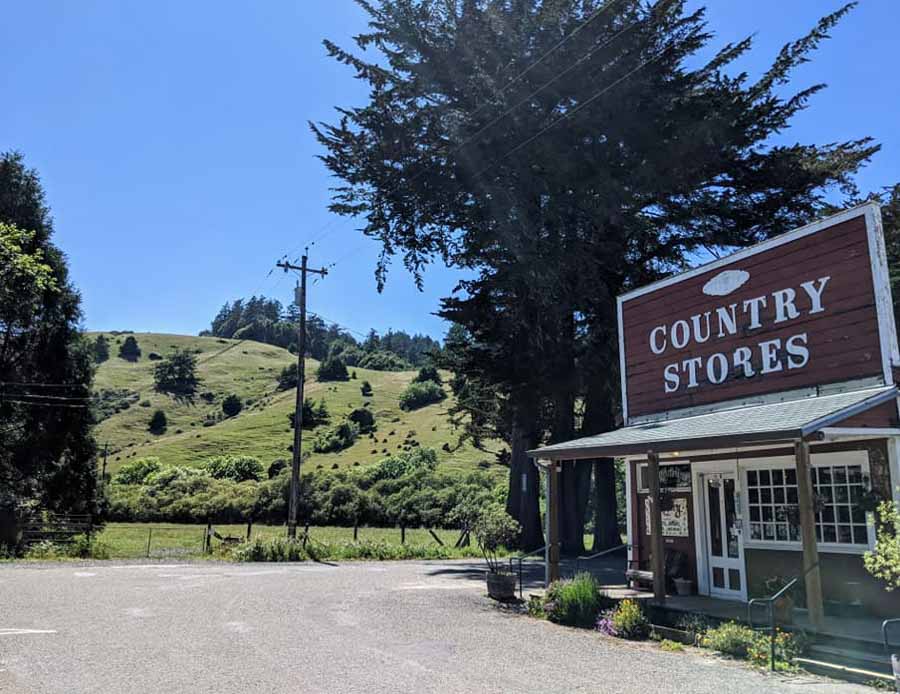 Explore the cool little towns along the Russian River
There are so many little towns along the Russian River like Forestville, El Rio, Freestone and Duncan's Mills. All these towns are unique, fun, funky and cool to walk around and grab a bite, pop into the local shops, have a hearty meal or just chill and enjoy the local vibe. It's fun to explore these small towns with the hole in the wall bars and mom and pop shops and chat with the owners and pick up a souvenir or treat to bring back home.
Here's a visit to the cool little and funky towns around the Russian River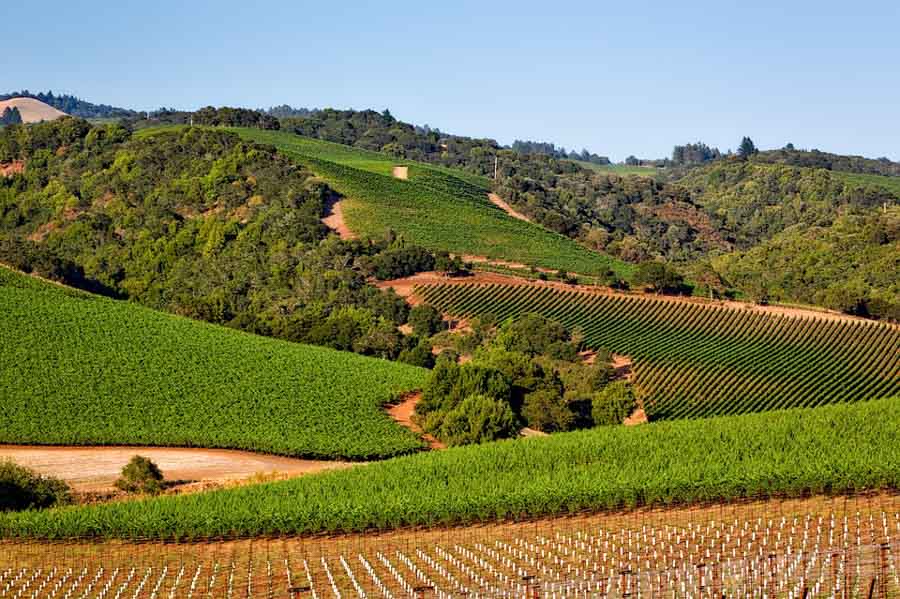 Take the cool and scenic route West Dry Creek road to Healdsburg
After Forestville the windy and slow roads on West Dry Creek ambles through scenic countryside, vineyards and iconic wineries from the area growing old growth zinfandel, Cabernet, Riesling and other grapes that grow well in the area. You can visit wineries including: Dry Creek Vineyards, Teldeschi Winery, Bella Vineyards and Wine Caves and a multitude of other fantastic wineries around the scenic Dry Creek Corridor here for more inspiration to doing this fabulous and beautiful road trip to Healdsburg.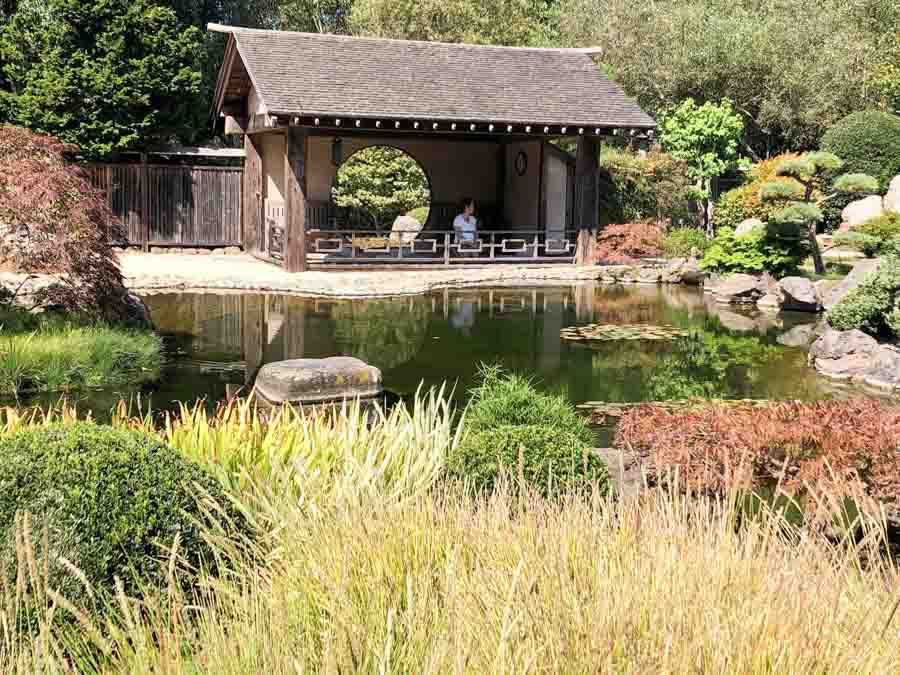 Enjoy a spa experience at the Osmosis Spa
If you're looking for a really cool and unusual spa experience, head over to the zen garden and Japanese inspired Osmosis Spa over in Freestone. Immersing yourself in a one of a kind cedar bath with cedar chips, massage or relaxing spa package makes this a fantastic experience while you enjoy the zen garden, sip some herbal tea and feel rejuvenated by the relaxed and quiet atmosphere and healing powers of the area. You'll enjoy your visit to Osmosis and a splurge with their spa services in Freestone and while your their don't forget to drop by their famous bakery at Wild Flour Bread for some delicious breads and pastries to go.
Trying an enzyme bath at Osmosis Spa
Where to eat around Guerneville
Eating venues around Guerneville cover all different foods and eateries from casual to fine dining. Check out all these different places to eat around the Guerneville area now.
Boon Eat and Drink – California bistro style with inventive and comfort food for indoor and outdoor dining with flavorful specials like pork shoulder, cod and beans or polenta lasagna.
The Oxbow – Burgers and sandwich joint and a local favorite spot in Guerneville area.
Brot – German style in a modern setting with schnitzel, German beers, flatbreads and yummy salads.
Betty Spaghetti – delicious spaghetti and other pasta dishes, salads, Chicken Milanese and other Italian inspired dishes
Where to stay around Guerneville
There are mostly small inns and Air Bnb style accommodations around the Guerneville area for an overnight stay. Check out these best reviewed places here for updated prices and availability.
Autocamp Russian River – Glamping fun with beautiful surrounding and amenities in a luxury camp, airstream or funky trailer with cool vibe and stay for the night.
Highlands Resort – Once a gay resort, the retro charms of the places is open to all visitors in this woodland and quirky resort with a wonderful swimming pool and outdoor areas.
Farm House Inn – luxe West Sonoma accommodations in a stylish boutique inn with plush rooms, amenities and Michelin star restaurant and afternoon wine tasting experience.
Check out all these other well reviewed places in Sonoma here for current prices, availability and calendar of dates.
Directions on getting to Guerneville, California
Guerneville is located in Sonoma County, California, approximately 70 miles north of San Francisco. Here are some directions on how to get there:
By car: From San Francisco, take US-101 North and exit on River Road. Follow River Road for approximately 13 miles until you reach Guerneville.
By plane: The closest airport is Charles M. Schulz-Sonoma County Airport, located in Santa Rosa, which is approximately 20 miles from Guerneville. From the airport, take Airport Boulevard to US-101 North and follow the directions above.
By public transportation: There are several options for public transportation to Guerneville, including taking a bus from San Francisco or Santa Rosa. The Sonoma County Transit 20/22 bus stops in Guerneville and runs several times a day.
Once you arrive in Guerneville, there are several ways to get around, including renting a car, biking, or walking. The town is small enough to explore on foot, and there are several bike rental shops in the area.
Details and tips to visiting Guerneville in West Sonoma County
Sure, here are some tips for visiting Guerneville, California:
Explore the outdoors: Guerneville is known for its natural beauty, so make sure to take advantage of the area's hiking trails, beaches, and parks. Some popular spots include Armstrong Redwoods State Natural Reserve, Johnson's Beach, and Monte Rio Beach.
Visit local wineries: Sonoma County is known for its wine production, so take a tour of some of the local wineries and vineyards. Many offer tastings, tours, and stunning views of the surrounding countryside.
Go kayaking or canoeing: The Russian River runs through Guerneville, making it an ideal spot for kayaking, canoeing, and tubing. There are several rental companies in the area that offer equipment and guided tours.
Check out the local shops and restaurants: Guerneville has a vibrant downtown area with unique shops, galleries, and restaurants. Make sure to try some of the local specialties, such as fresh seafood, farm-to-table cuisine, and local wines.
Attend local events: Guerneville hosts a variety of events throughout the year, including the Russian River Jazz and Blues Festival, the Stumptown Daze Parade, and the Russian River Beer Revival. Check the local calendar to see what's happening during your visit.
Relax and recharge: Whether you're seeking a spa day or a quiet afternoon by the river, Guerneville has plenty of opportunities for rest and relaxation. Book a massage, take a yoga class, or simply find a peaceful spot by the water to unwind.
Overall, Guerneville is a great destination for outdoor enthusiasts, foodies, and anyone looking for a relaxing getaway. Take some time to explore the area's natural beauty and charming small-town atmosphere.
Check out the Guerneville website here for more information
Check out visiting Sonoma County here for more information
More inside tips to visiting Guerneville and the Russian River
Visiting Guerneville and the Russian River area in California's Sonoma County offers a tranquil and scenic getaway. Here are some inside tips to enhance your experience:
Plan Your Trip Seasonally:

Guerneville and the Russian River area have distinct seasons. Summer is perfect for swimming, kayaking, and enjoying outdoor activities, while fall offers beautiful foliage and wine tasting opportunities. Spring and winter provide a quieter and cozier experience. Choose the season that aligns with your preferences.

Wine Tasting:

The Russian River Valley is renowned for its wineries. Consider a wine tasting tour, and don't forget to try some of the region's excellent Pinot Noirs and Chardonnays.

Beach Exploration:

Johnson's Beach in Guerneville is a popular spot for swimming and sunbathing in the summer. Bring a picnic, rent a kayak, or simply relax by the river.

Hiking and Nature Trails:

Explore the nearby Armstrong Redwoods State Natural Reserve. The park offers easy and scenic hiking trails among towering redwoods, including the famous Parson Jones Tree.

Kayaking and Canoeing:

Rent a kayak or canoe to paddle along the Russian River. It's a serene way to take in the natural beauty and spot wildlife like herons and turtles.

Dining Options:

Guerneville has a growing culinary scene. Don't miss the chance to try local, farm-to-table restaurants and enjoy fresh, regional cuisine. Make reservations if you plan to dine at popular spots during peak times.

Floating Down the River:

During the warmer months, consider renting inner tubes or inflatable rafts to float down the Russian River. It's a relaxing and fun way to experience the area.

Accommodations:

Guerneville offers a range of accommodations, from cozy cabins and cottages to boutique hotels and vacation rentals. Book your lodging in advance, especially during the peak summer season.

Weekday Visits:

If you can, plan your visit for weekdays rather than weekends. The area tends to be less crowded, and you'll have an easier time securing accommodations and dining reservations.

Local Events:

Check for local events and festivals happening during your visit. Guerneville often hosts music festivals, art events, and farmers' markets that can add extra charm to your trip.

Respect the Environment:

The Russian River is a pristine natural area, so be sure to follow Leave No Trace principles. Pack out your trash, avoid using glass containers, and treat the environment with respect.

Safety on the Water:

If you plan to spend time on the river, ensure you have life vests, sunscreen, and plenty of water. Be aware of river conditions and any potential hazards.
Visiting Guerneville and the Russian River offers a wonderful opportunity to unwind and connect with nature. Whether you're looking for outdoor adventures or a relaxing retreat, following these tips will help you make the most of your trip to this charming California destination.
Check out these other wine country destinations below
Best things to do in Sonoma County now
Things to do in Napa without tasting wines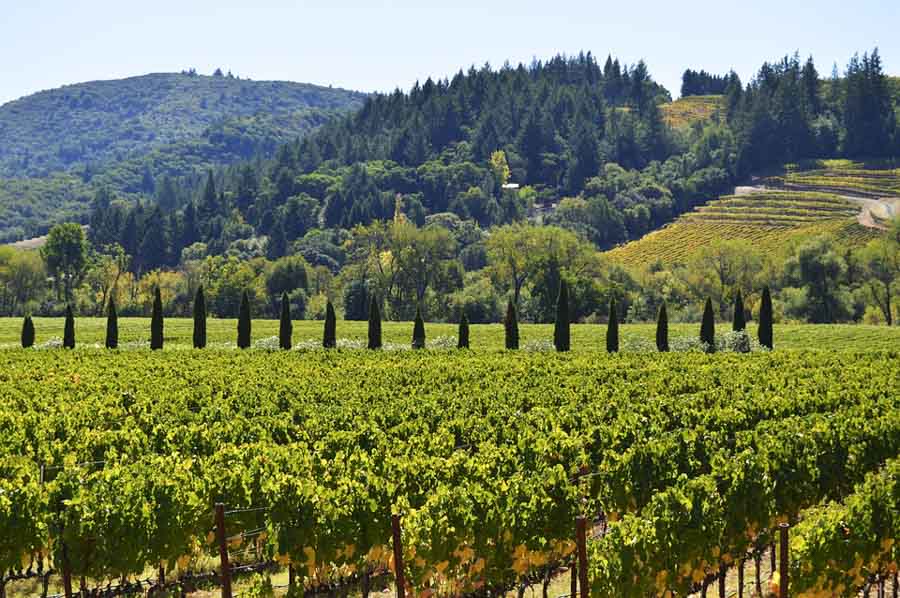 Conclusion to Visiting Guerneville in the Russian RIver
A visit to Guerneville and the Russian River region promises an unforgettable experience filled with natural beauty, outdoor adventures, vibrant events, and a warm community spirit. Whether you're exploring the majestic redwoods, indulging in local cuisine and wines, or partaking in the exciting events, this destination offers something for everyone. The Russian River's picturesque landscapes, charming towns, and the serenity of the river itself provide a peaceful escape from the bustle of everyday life. Whether you're seeking relaxation, outdoor activities, or a cultural getaway, Guerneville and the Russian River region have it all. Plan your visit and immerse yourself in the magic of this enchanting destination..
Hope you enjoyed your Visiting Guerneville in the Russian RIver and if you did, please like the post below or help share it with any of the share buttons below.
Disclosure – some of the links above are to affiliate sites that are either reviews or recommendations if you book helps to keep our site running. We appreciate your supporting our website meanwhile