Beyond Wine Tasting: Discover 14 Diverse Attractions of Napa Valley
Napa is known as a wine lovers' destination to enjoy the iconic vineyards and tasting rooms the valley is known worldwide. But if you're not a wine lover, there's still plenty of things to do and see around the city of Napa and their entire county to explore. Check out all these fun things to do in Napa besides wine tasting below for inspiration and visiting all the cool attractions and activities around the valley area now.
Why visit Napa besides wine tasting?
While Napa Valley is renowned for its world-class wineries and wine tasting experiences, there are plenty of reasons to visit this picturesque region beyond indulging in its famous wines. Here are some compelling attractions and activities to explore:
Scenic Beauty: Napa Valley is blessed with breathtaking landscapes, including rolling vineyards, lush hillsides, and the Napa River. The region's natural beauty is a feast for the eyes year-round, with vibrant greenery in spring and golden hues in autumn.
Culinary Delights: Napa Valley is a food lover's paradise. Explore gourmet restaurants, artisanal bakeries, and local farmers' markets to savor farm-to-table cuisine prepared with fresh, seasonal ingredients.
Hot Air Balloon Rides: Take to the skies on a hot air balloon ride and enjoy panoramic views of Napa Valley's vineyards and mountains. It's a memorable and romantic way to experience the region's beauty.
Cycling Tours: Napa Valley offers an extensive network of cycling routes, allowing you to pedal through vineyards, along scenic country roads, and past charming small towns. You can rent bikes or join guided cycling tours.
Art and Culture: Explore Napa Valley's thriving arts scene, from galleries and exhibitions to live performances at venues like the Napa Valley Opera House. The region's rich history is also on display at local museums.
Spa Retreats: Unwind and rejuvenate at luxurious spas and wellness centers scattered throughout the valley. Enjoy massages, hot springs, and therapeutic treatments set against the backdrop of picturesque vineyards.
Hiking and Outdoor Activities: Napa Valley offers numerous hiking trails that wind through its natural beauty. Popular options include the Oat Hill Mine Trail and the Westwood Hills Park. You can also go kayaking, horseback riding, or even play a round of golf.
Day Trips: Napa Valley's central location in Northern California makes it an ideal base for day trips to nearby attractions like San Francisco, Lake Tahoe, and the Sonoma Coast.
Culinary Classes: Immerse yourself in Napa's culinary culture by participating in cooking classes and workshops, where you can learn the art of wine and food pairing or master gourmet cooking techniques.
Festivals and Events: Throughout the year, Napa Valley hosts various festivals and events, such as the Napa Valley Film Festival and the Napa Valley Jazz Getaway, offering entertainment and cultural experiences.
Shopping: Napa Valley features charming boutique shops and outlets where you can find unique gifts, artisanal goods, and, of course, wine-related merchandise.
Sustainable Agriculture: Learn about sustainable farming practices by visiting organic farms and vineyards that prioritize environmentally friendly and ethical approaches to agriculture.
In summary, Napa Valley offers a diverse range of experiences, from outdoor adventures and cultural pursuits to culinary delights and wellness activities. While wine tasting is undoubtedly a highlight, exploring these additional facets of Napa Valley can provide a well-rounded and enriching visit to this beautiful region.
14 Things to do in Napa besides wine tasting -Enjoy these attractions and activities
What can you do in Napa Valley outside of wine tasting?
Napa Valley is famous for its excellent wineries and vineyards, but it's not just about wine. There are many other reasons to visit this beautiful area. Here are some of the top reasons:
Scenic Drives: Napa Valley boasts some of the world's most breathtaking scenic drives. Take a relaxing drive through the rolling hills and vineyards and soak up the stunning views.
Outdoor Activities: Napa offers a variety of outdoor activities, such as hiking, biking, hot air balloon rides, kayaking, and paddleboarding. These activities let you enjoy the valley's natural beauty while getting some exercise.
Art and Culture: Napa Valley has a rich history and culture, and there are many art galleries, museums, and theaters that showcase the region's heritage.
Culinary Delights: Napa is a foodie's paradise, with many high-quality restaurants, farmer's markets, and culinary events throughout the year.
Relaxation and Wellness: Napa is an excellent place to unwind and rejuvenate. There are many spas, hot springs, and wellness centers that offer various treatments and therapies.
In summary, Napa Valley has plenty to offer beyond wine tasting. Whether you're interested in outdoor activities, art and culture, culinary experiences, or simply relaxing, Napa has something for everyone.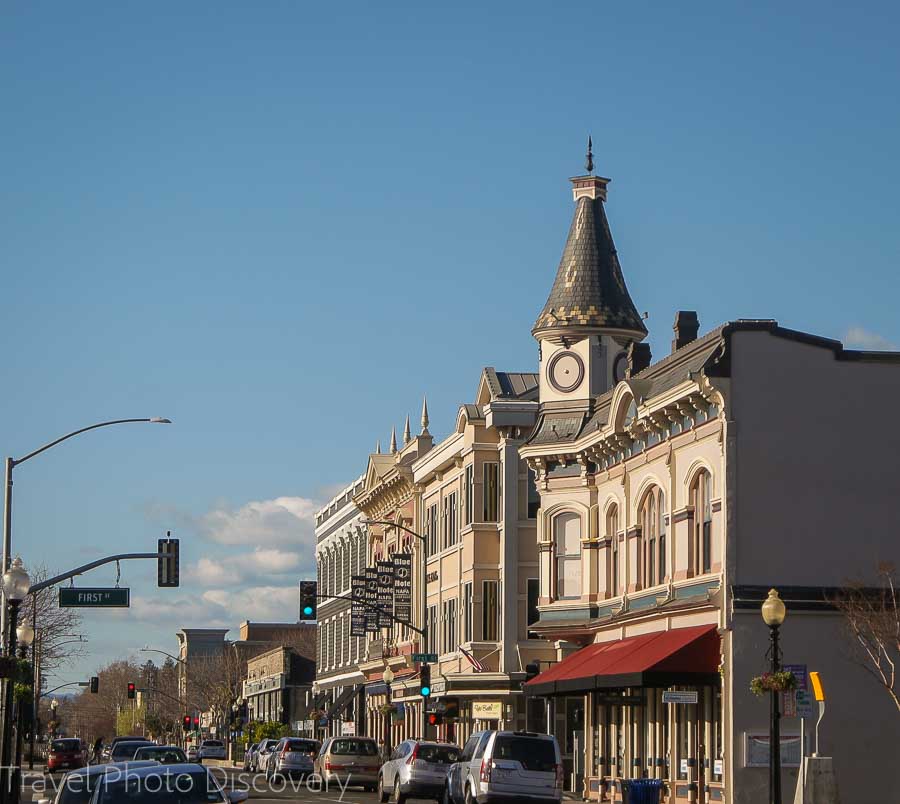 What is the best time to visit Napa Valley?
To determine the best time to visit Napa Valley, there are several factors to consider. Here are some things to think about:
Weather: Napa Valley's peak tourist season is during the sunny and warm summer months of June to August, with temperatures typically in the mid-80s to low 90s Fahrenheit. However, if you prefer cooler temperatures and fewer crowds, you may want to visit during the spring or fall.
Harvest Season: If you want to experience the grape harvest, known as "crush," plan your visit between August and October. During this time, you can participate in various harvest-related activities and events.
Events: Napa Valley hosts several annual events throughout the year, such as the Napa Valley Film Festival in November and the Napa Valley Marathon in March. If you're interested in attending any of these events, make sure to plan your visit accordingly.
Budget: Keep in mind that visiting Napa Valley during peak season can be more expensive due to higher prices for accommodations and activities. If you're on a budget, consider visiting during the off-season when prices are lower.
Overall, there is no one "best" time to visit Napa Valley as it depends on your preferences and priorities. Whether you want to experience the grape harvest, attend an annual event, or simply enjoy the valley's natural beauty, there is something to do in Napa year-round.
Napa Valley activities and fun things to do in wine country
For non wine drinkers, there's so many non wine things to do in Napa and the surrounding towns and county area to explore. Check out all these cool and fun venues or activities to do in Napa below.
1, Enjoy the Napa Valley Wine Train
For non wine activity, try the Napa Valley Wine Train. Departing from Napa city and slowly rambling through the major vineyards along Hwy 29 and passing through idyllic vineyards, cool towns and beautiful landscape. You are served a delicious lunch or dinner options in these antique refurbished railway cars. A fun thing to do in Napa Valley and slow way to explore wine country in the authentic wine train is a real treat and unique experience in the valley.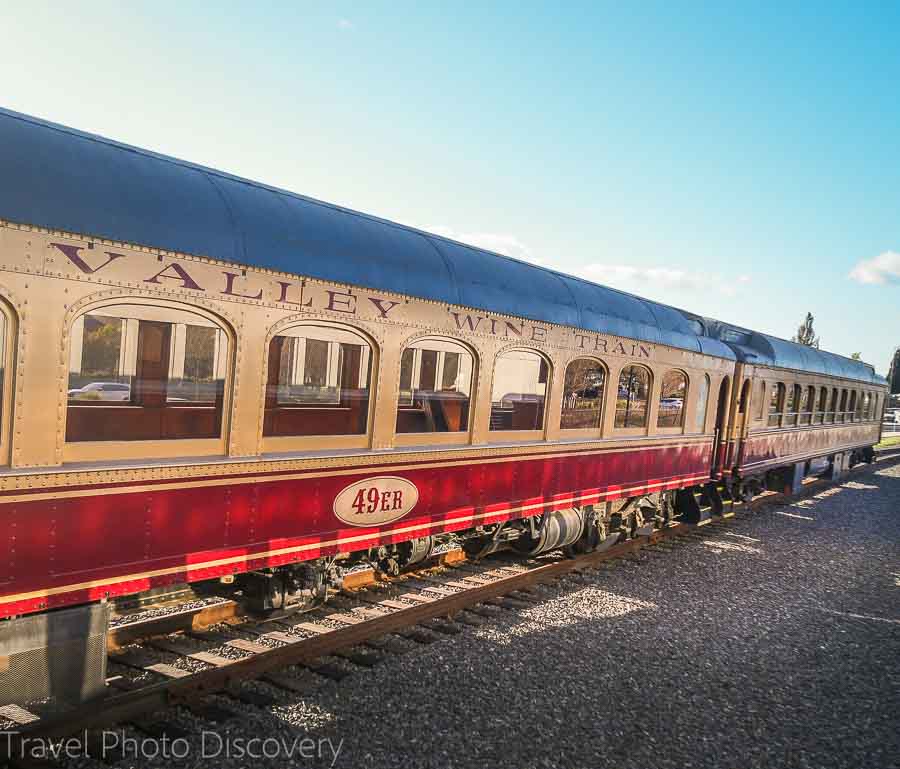 Check out this wine tour of the Napa Valley Wine train
2. Enjoy a cooking class at CIA Copia
A fun Napa thing to do without wine is taking a fabulous cooking class offered at the Culinary Institute. What a better way to enjoy the delicious and fresh produce from Napa then taking a fun cooking class. The CIA at Copia offer fantastic cooking classes to choose from with a hands-on experience to learn everything and participate in any of the classes offered. The Culinary Institute of Napa Valley offers specialty classes and boot camps for visitors that love to learn and cook a fantastic cooking experience to enjoy in Napa Valley. The CIA Copia cooking classes are a great way to experience wine country, fresh ingredients and learning some delicious dishes that you maybe interested in making yourself for friends and family.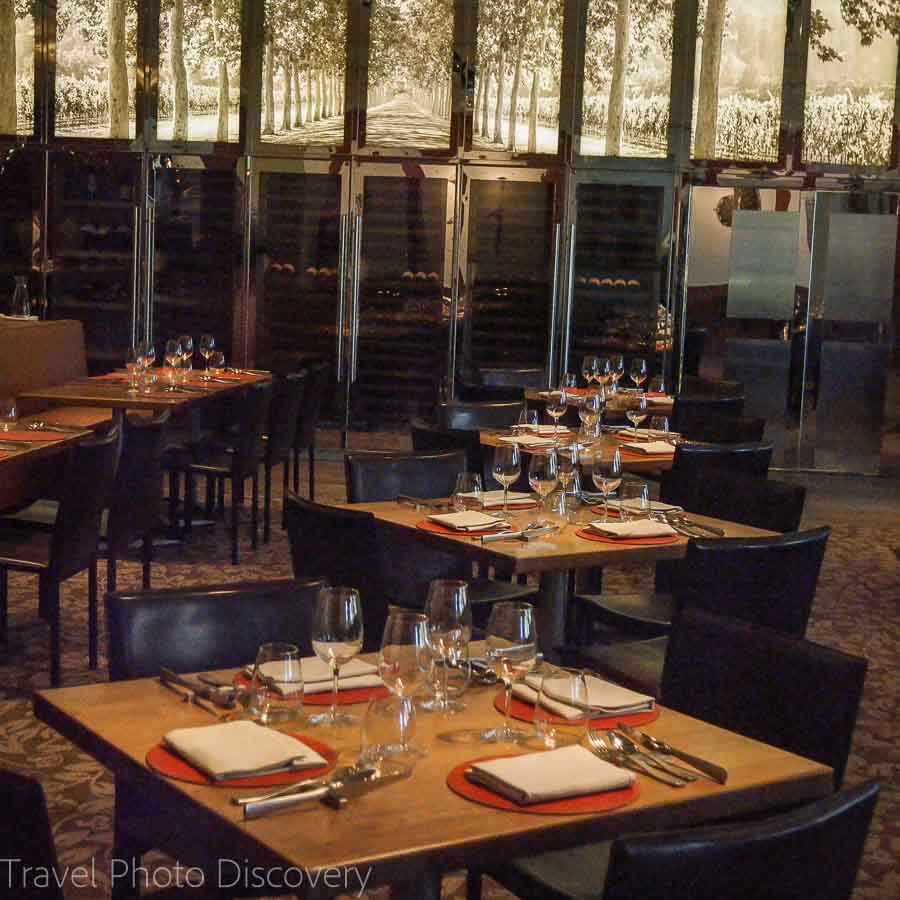 Check out this tour of Copia in Napa
3. Go Golfing in Napa
Have a fantastic golfing session at the Vintners Golf Club in Yountville for a fun outdoor experience on the greens here. This championship golf course is only 9 holes but fun and challenging and the best part is afterwards at their stunning restaurant with magnificent views from the Mayacamas mountains.
Or you might want to have a classic golfing experience at the beautiful Silverado Country Club and enjoy this excellent golfing facility and gorgeous greens.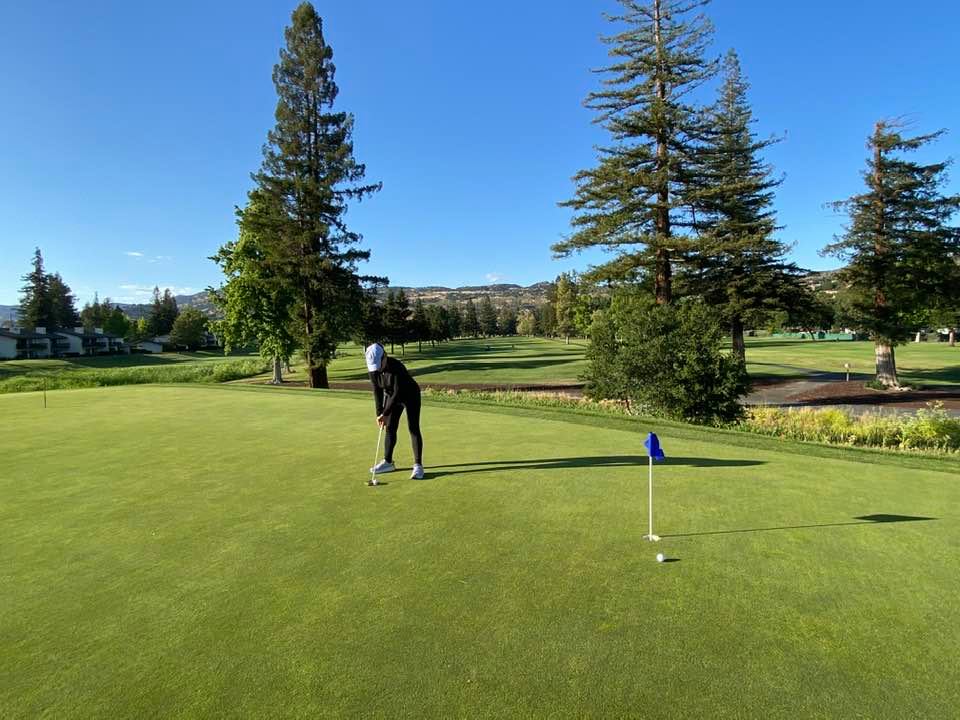 Here's a view from above at the Silverado Country club
4. Explore all the cool things to do in Napa City
The heart of wine country is in Napa city with the old town, historic Napa river activities, Oxbow Market and shopping or eating venues to explore around the city. With so much public art, museums and art galleries, Napa city shines with beautiful local arts and crafts along with enjoying exploring the entire city. Using Napa city as your base, you can explore all of the county easily on a road trip through the various towns, vineyards and other outdoor venues and parks to explore.
Explore downtown Napa and some fun things outside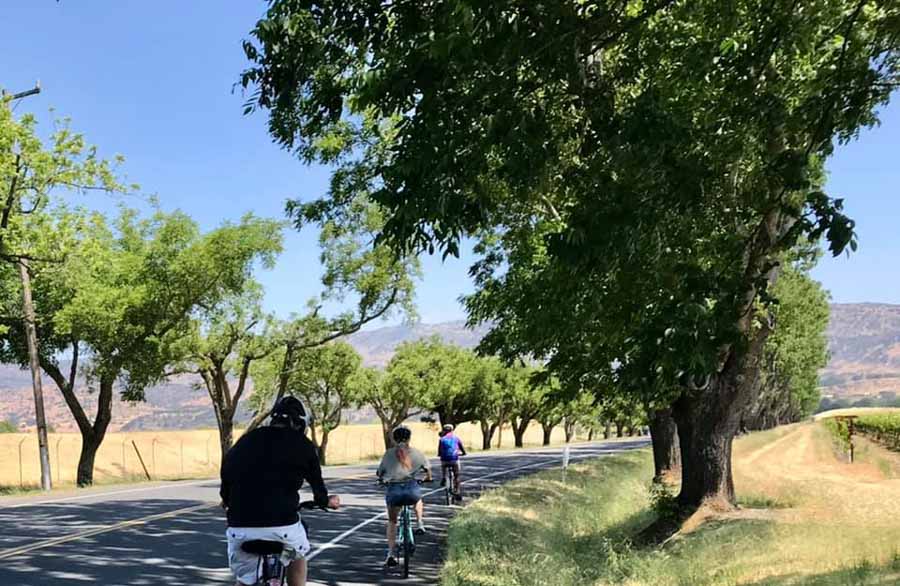 5. Have a mountain biking experience in Napa
One of the best biking venues in Napa is the Napa Valley vine trail that runs from Kennedy Park in South Napa and all the way to Yountville. Used primarily for biking, running and walking, the trail is beautiful and covers gorgeous landscapes on mostly flat paved roads. You can also rent a bike from Napa Valley Bike Tours or sign up for any of their tour experiences.
Here's a fun biking video touring around the Napa Valley wine trail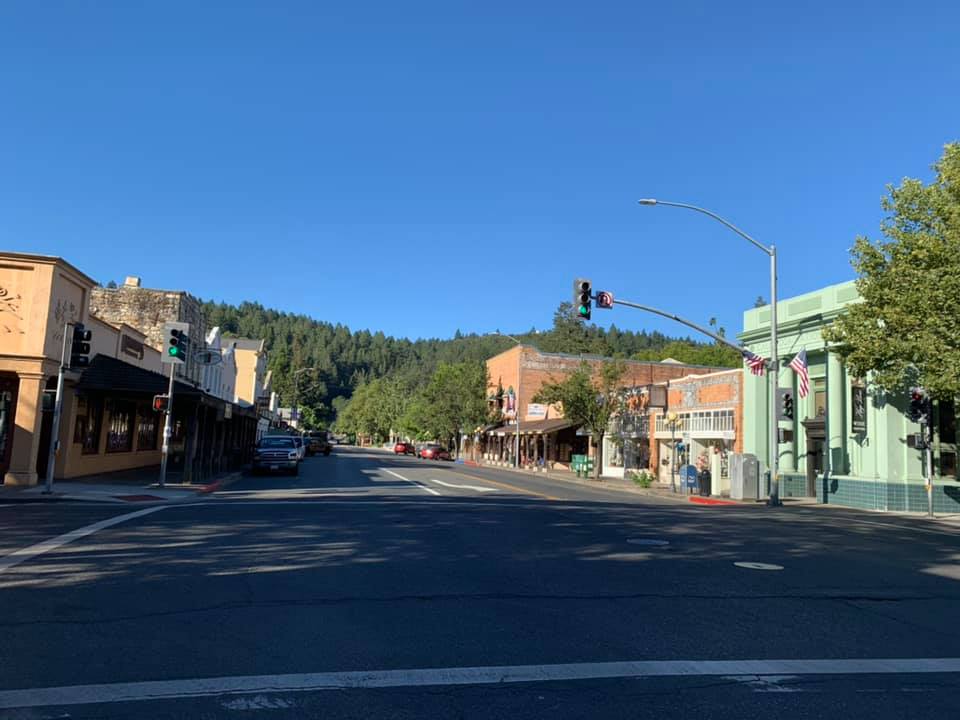 6. Explore the signature and cute towns around Napa
Road trips are a fun non wine thing to do in Napa Valley. Once you get out of the city of Napa, there are some fantastic towns to explore with so much local flavor, fantastic art galleries, boutique stores and mom and pop shops to drop in and see what treasures and souvenirs you can take home. Visit the charming towns of Calistoga, St. Helena and Yountville here to explore these fun and colorful towns around Hwy 29 and surrounding areas of the Napa Valley.
Exploring Calistoga and surrounding areas
Check out the Yountville area below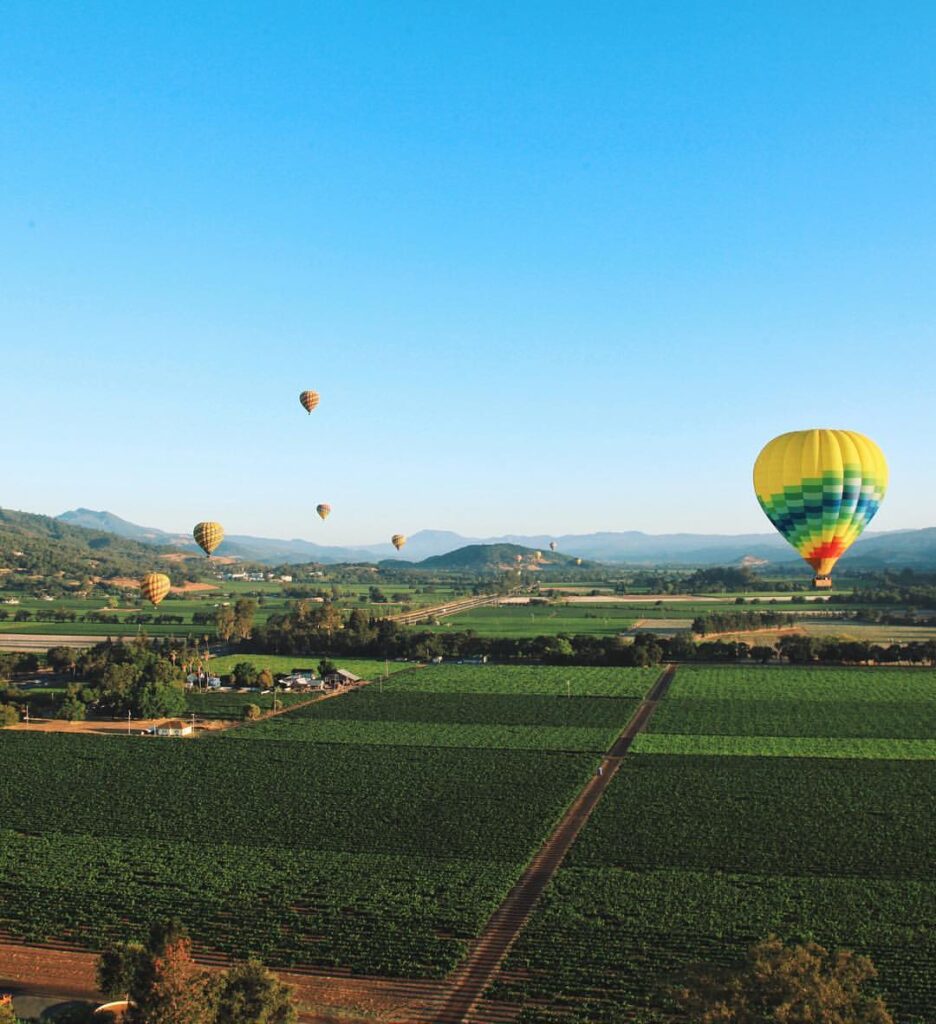 7. Go Ballooning over Napa
Want a unique and out of this world experience from above, then think about doing a balloon ride over Napa. Early morning and smooth rides over the Napa Valley through the Mayacamas mountains and Vaca mountains, you can choose from a variety of balloon outfitters with this amazing bucket list adventure experience over the Napa Valley. This is definitely one of the ultimate Napa thing to do besides wine and see wine country from above.
Floating above Napa Valley through a balloon experience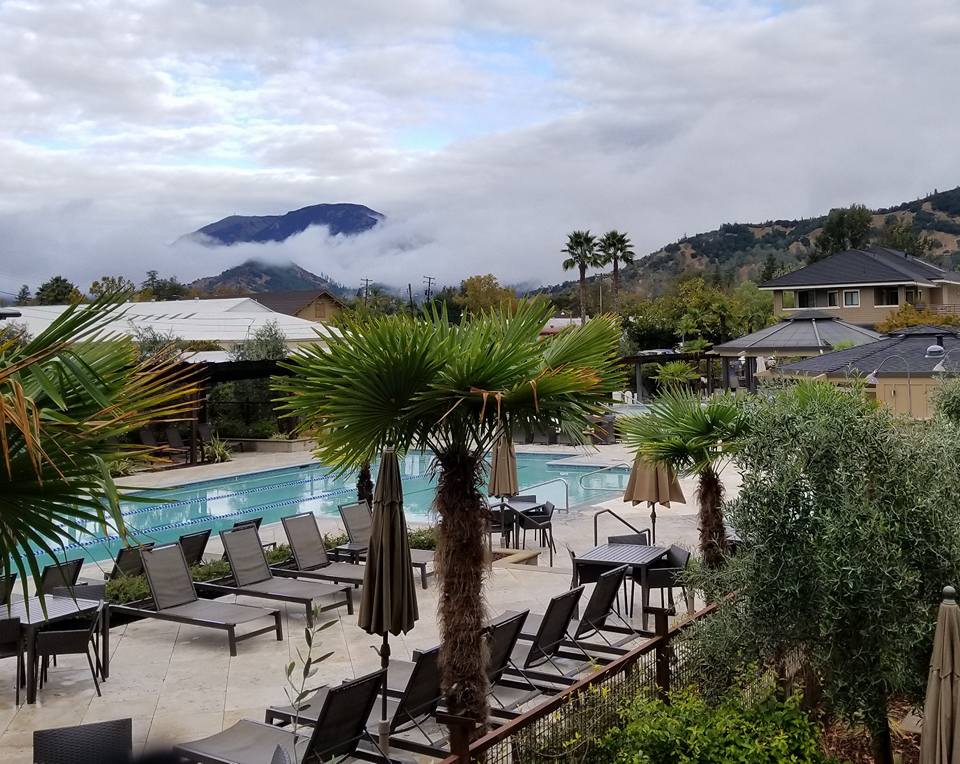 8. Enjoy a spa experience in Napa
What's not to like with enjoying a spa experience in Napa and experiencing a massage or wellness center in Napa Valley that will soothe and put you in a relaxed mode. Treatments vary at spa centers like Golden Haven Hot springs, the B Spa at Bardessono or even the fantastic spas and treatment centers of Calistoga here to choose from. You'll enjoy being pampered and have a total spa day or even just lounge around a hot spring around the valley.
Check out the spa experience at Solage below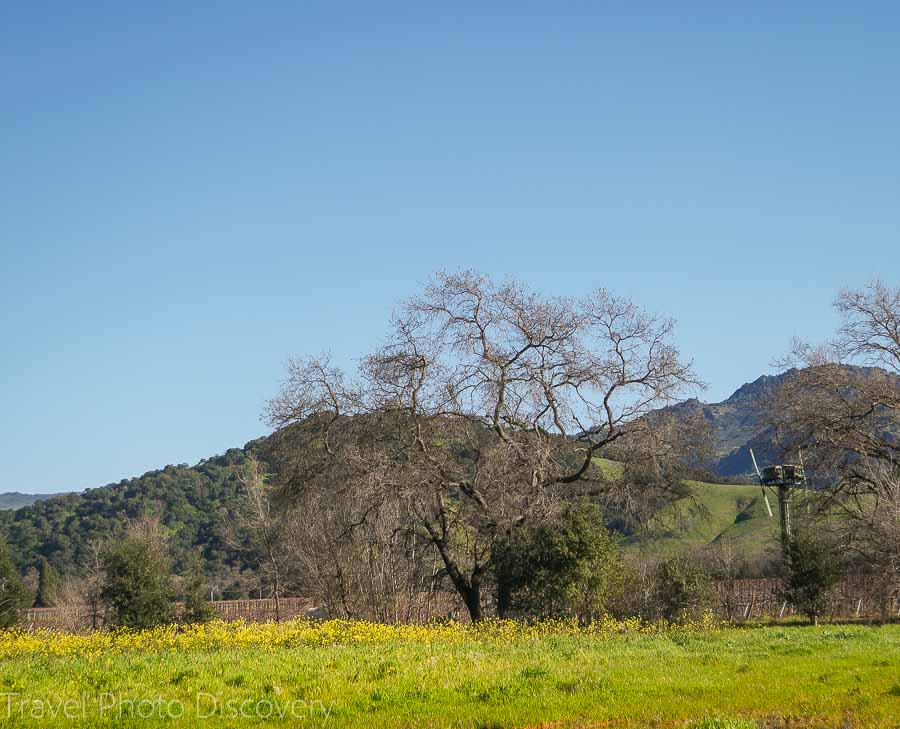 9. Do an outdoor hiking experience in Napa
With so much beautiful nature to explore, you have a lot of fantastic hikes to choose from around the valley and explore the gorgeous landscapes around the Napa Valley region. Open trails, hills and meadows and skirting vineyards and wineries, you'll have a choice of easy to more challenging trails to experience here for more inspiration to hiking round the valley area.
Here's a secret hiking spot you can actually swim in Napa County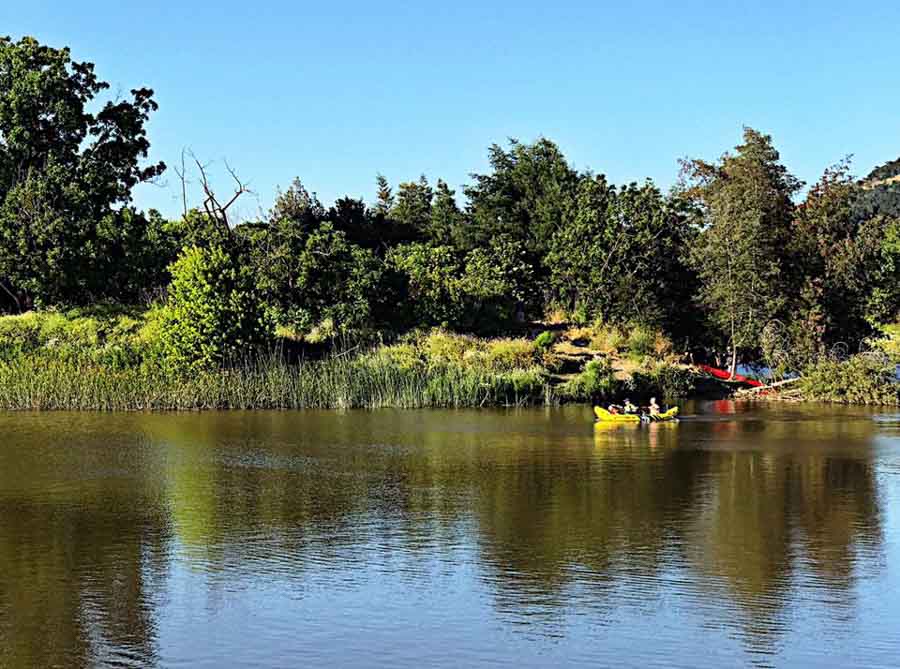 10. Spend some time kayaking on the Napa River
If you are into river fun on the river then you have your choice of water sports and activities to enjoy on the river. Ranging from kayaking, paddle SUP boarding, fishing, walking along the shoreline area pathways or even boating, you can enjoy a lot of sun and fun on the river here. You can sign up for tours or rentals and other activities here for an overview and enjoy the Napa Valley River.
Check out the this easy kayak tour experience on the Napa River below
11. Visit the Oxbow market in Napa
A foodie lovers venue with many local specialty food purveyors, restaurants and produce to enjoy and try, you'll love exploring this delicious specialty food market and have some delicious bites to eat or take away for a fun picnic in the river area close by or some other outdoor venues. At the center you can check out their cooking classes, various food-oriented events and enjoy everything from fresh seafood to tacos and eat at their indoor and outdoor settings with nice views of the area. Check out a visit to the Oxbow district and the market here for more information and details to visiting.
Here's a quick tour of the Oxbow Market in Napa below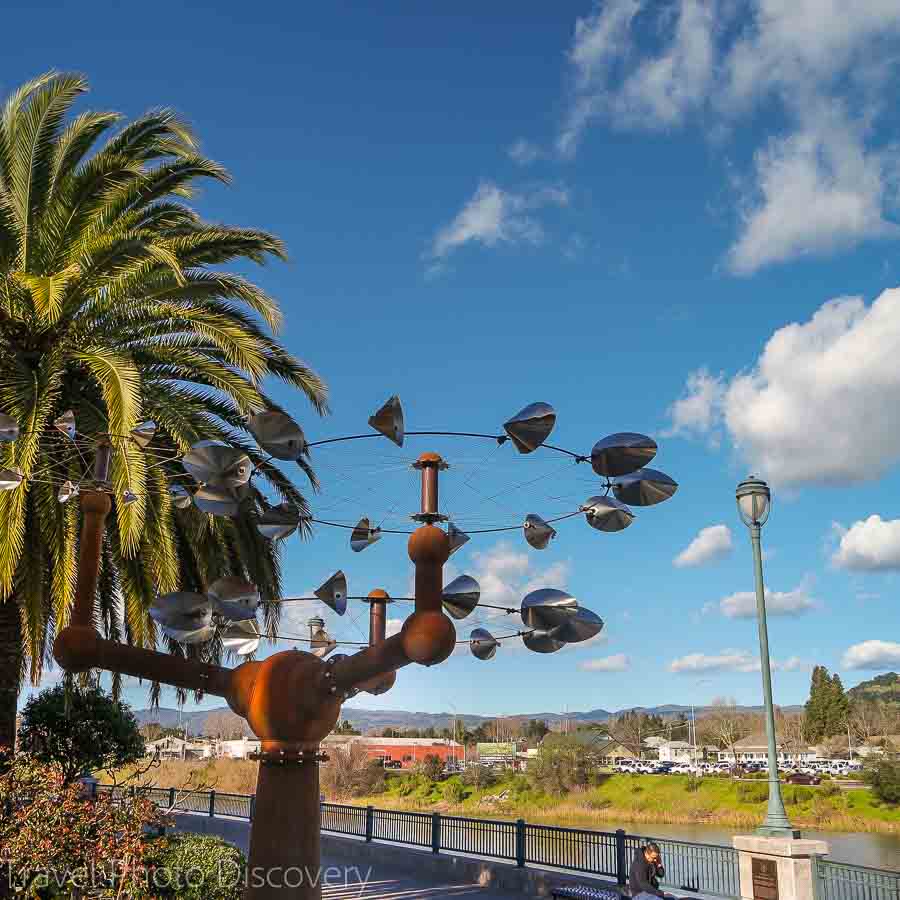 12. Art Galleries and Art Walks
The Napa Valley has so much fantastic art and walking venues to enjoy some public art in the region. If you love seeing local art to more international artists that are featured at the many fantastic galleries around the Napa Valley, then you'll find so many wonderful and supportive galleries to explore here. Also, there are some nice wineries with an art focus and also walking trails with public art to enjoy around Napa. Check out this walking tour with the Napa Valley Art Walk here for more inspiration or these vineyard art focus sites and public venues here to also visit in the area. If you are into visiting local museums, there's a few fantastic places to visit around the Napa Valley to see local art, culture and historic collections. Check out this site here for information and details to visiting the museums in the area.
Here's a tour of the Napa Art Walk and current sculpture exhibits
13. Go Shopping around Napa
With so much fantastic shopping venues at the local towns, specialty shopping markets and other areas to explore, you'll enjoy the shopping experience here. Pop into a bakery, chocolate shop or gorgeous art gallery or specialty boutique store with local arts and crafts or locally made products featured in Napa Valley, you can find some wonderful treasures, souvenirs and take always to inspire you of your vacation in Napa. Check out all these fabulous venues here for more inspiration and places to visit around the region.
If your into premium shopping venues, check out this outdoor shopping experience
14. Enjoy some incredible restaurants around Napa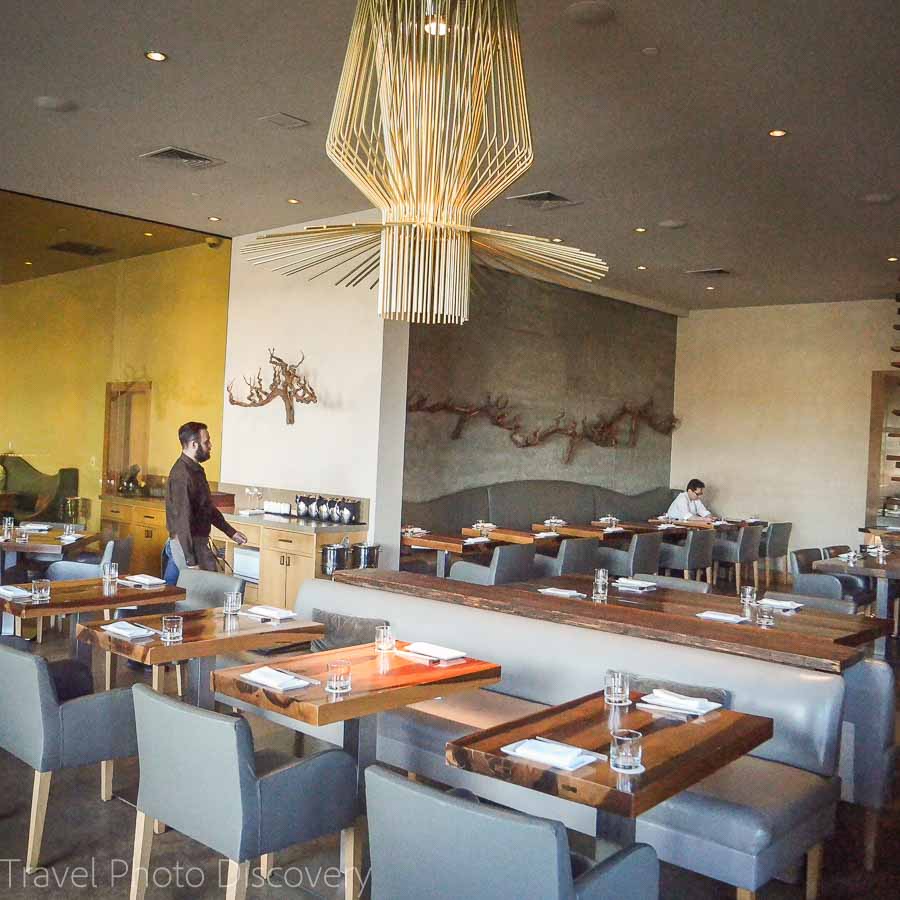 Napa County is renowned not only for its exceptional wines but also for its remarkable dining scene. With a plethora of award-winning restaurants and talented chefs, it has become a culinary haven that tantalizes the taste buds of both locals and visitors alike. From farm-to-table establishments to gourmet eateries, Napa County offers a diverse range of dining experiences to satisfy every palate.
The region's fertile soil and favorable climate contribute to an abundance of fresh, local ingredients, which serve as the foundation for many delectable dishes. Chefs in Napa County take pride in showcasing the region's bountiful produce, including artisanal cheeses, organic fruits and vegetables, and sustainably sourced meats and seafood.
Whether you're seeking an elegant fine dining experience or a casual meal with a relaxed ambiance, Napa County has something to offer. From Michelin-starred establishments to charming neighborhood cafes, the dining options cater to a variety of tastes and budgets. Many restaurants also emphasize wine pairing, complementing their culinary creations with carefully curated selections from local vineyards.
Beyond the exceptional food and wine, the dining experience in Napa County is often enhanced by the picturesque surroundings. Many restaurants boast breathtaking views of vineyards, rolling hills, and serene landscapes, creating a truly enchanting atmosphere.
Here are some of the notable and amazing venues to experience below
Here's an outline featuring some of the best restaurants to eat in Napa:
A. Renowned three-Michelin-starred restaurant B. Exquisite French cuisine with innovative twists C. Impeccable service and an extensive wine list
A. Michelin three-starred dining experience B. Seasonal and locally sourced ingredients C. Farm-to-table concept with creative and elegant dishes
A. Casual yet exceptional dining experience B. Rotating fixed menu of comfort food classics C. Emphasis on locally sourced, high-quality ingredients
A. Fusion of Japanese and Western flavors B. Inventive sushi and seafood dishes C. Contemporary and stylish ambiance
A. Michelin-starred restaurant with a focus on seasonal ingredients B. Creative and elegant tasting menus C. Extensive wine list featuring local and international selections
A. Rustic Italian cuisine with a focus on regional flavors B. House-made pastas, wood-fired pizzas, and artisanal dishes C. Extensive wine list showcasing Italian varietals
A. Classic French bistro experience B. Authentic dishes and flavors inspired by Lyon, France C. Relaxed ambiance with a vibrant atmosphere
Torc
A. Modern American cuisine with global influences B. Seasonal menus and creative culinary techniques C. Thoughtfully curated wine list featuring local and international wines
A. Quaint riverside setting with a European vibe B. French and California-inspired cuisine C. Extensive wine list and craft cocktails
A. Scenic hilltop location with panoramic views B. Refined and contemporary Mediterranean cuisine C. Extensive wine list featuring Napa Valley wines
Note: This is just a selection of some of the notable restaurants in Napa, and there are many more exceptional dining options to explore in the region.
Here's a few more to consider in this video guide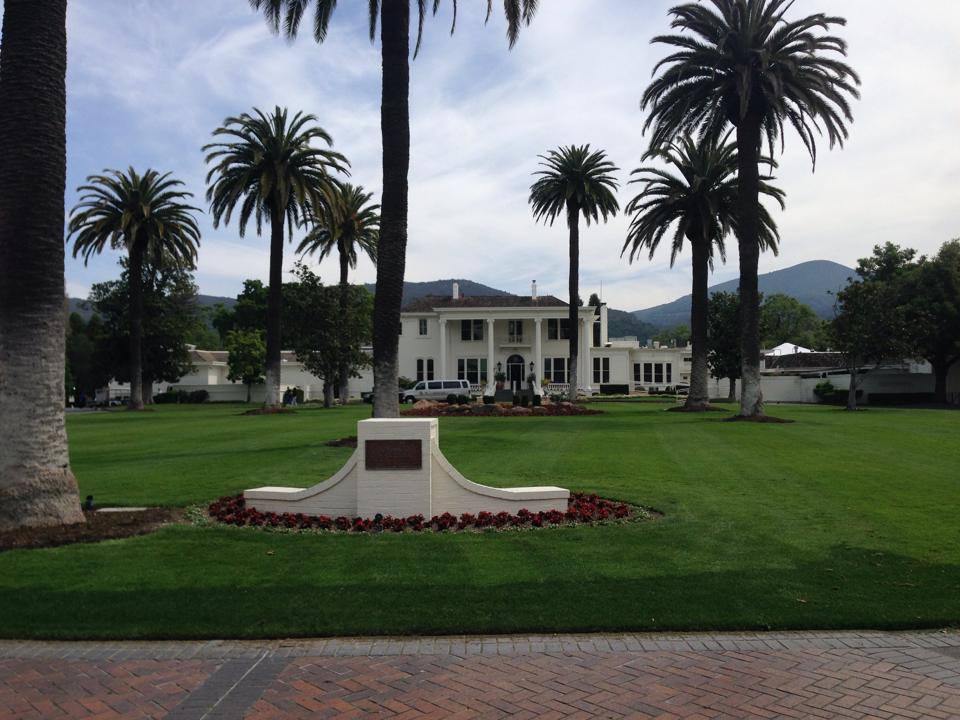 Where to stay in Napa as your base to visiting the area
The city is a great base to take some day trips close to the city, here are some popular hotels with great reviews from Tripadviser and details on updated prices and availability.
Meritage Resort and Spa – relaxed elegance in this gorgeous Napa resort, beautiful grounds and outdoor pool area, excellent rooms and amenities and friendly service
Napa River Inn – located downtown and fronting the Napa River, this renovated hotel has classic charms with beautiful rooms, comfortable beds and large balconies. Easy access to shops, restaurants and river walk areas.
Napa Valley Hotel – a stately victorian home converted to this beautiful hotel and grounds. Restored rooms with fireplaces, feather beds and a lovely wine reception and chocolates nightly.
Check out these popular hotels and resorts with the best ratings through Trip Advisor here and current prices, availability and calendar.
How to get around Napa Valley
Getting around Napa Valley is relatively easy and offers several transportation options to suit your preferences. Here are some ways to navigate the region:
Car Rental: Renting a car provides the most flexibility and convenience for exploring Napa Valley. Several car rental agencies operate in the area, allowing you to easily access wineries, restaurants, and attractions at your own pace. Keep in mind that during peak tourist seasons, it's advisable to make reservations in advance.
Wine Tours and Shuttles: Joining a guided wine tour or shuttle service is a popular option for those who prefer a hassle-free experience. These tours typically include transportation to and from wineries, providing an opportunity to taste wines without worrying about driving. There are various tour operators in the region, offering different itineraries and themes to cater to different interests.
Bicycles: Napa Valley offers a scenic and bike-friendly environment, making cycling a delightful way to explore the area. Many towns have dedicated bike lanes and bike rental shops that provide bicycles and equipment. You can pedal through vineyard-lined roads, visit wineries, and enjoy the picturesque views along the way. Just remember to adhere to traffic rules and consider the distance and terrain when planning your route.
Public Transportation: Napa Valley Vine Transit operates a public bus system that serves the region. The bus routes cover major towns and attractions, including wineries, restaurants, and shopping areas. While public transportation can be a cost-effective option, it's essential to check the schedules and plan your itinerary accordingly, as the frequency of service may vary.
Taxis and Rideshares: Taxis and rideshare services like Uber and Lyft are available in Napa Valley, offering convenient transportation options. You can easily request a ride from your location to wineries, restaurants, or other destinations within the region.
Walking: If you're staying in a central location such as downtown Napa or St. Helena, exploring on foot can be a pleasant way to discover the local charm. Many restaurants, shops, and attractions are within walking distance, allowing you to soak in the atmosphere and enjoy the picturesque streets of Napa Valley.
Consider your preferences, the size of your group, and the locations you plan to visit when choosing the most suitable mode of transportation. Whether you opt for a rental car, guided tour, or alternative transportation, Napa Valley offers various options to help you navigate its beautiful wine country.
Enjoyed the post – pin it!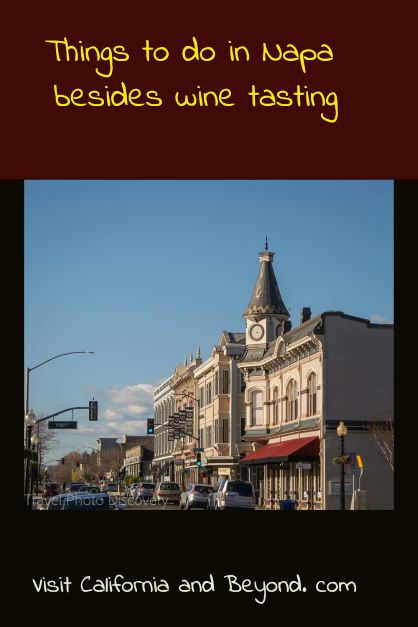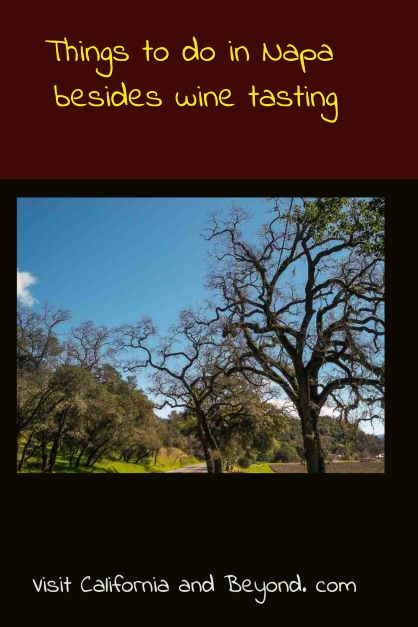 Final thoughts to visiting Napa
Napa Valley offers a wide range of activities and attractions that non-drinkers can enjoy. From exploring the region's natural beauty to indulging in culinary delights, there's something for everyone.
Nature lovers can hike or bike the scenic trails at places like the Bothe-Napa Valley State Park or Skyline Wilderness Park. Those interested in history and culture can visit museums and historic sites like the Robert Louis Stevenson Museum or the Bale Grist Mill State Historic Park.
Foodies will love Napa Valley's many restaurants and farm-to-table eateries, which offer delicious cuisine made with fresh, locally-sourced ingredients. Additionally, there are several farmers' markets and specialty food stores that offer a taste of the region's culinary bounty.
Other activities for non-drinkers include hot air balloon rides, spa treatments, and art galleries. And, of course, no trip to Napa Valley would be complete without taking in the stunning scenery of rolling hills, vineyards, and wineries.
Overall, Napa Valley is a wonderful destination for non-drinkers, offering a wide range of activities and experiences that are sure to delight and entertain.
No matter your interests or preferences, Napa Valley welcomes non-drinkers with open arms, offering a myriad of experiences that go beyond wine. From outdoor adventures and cultural immersion to culinary delights and serene retreats, Napa Valley promises an enriching and unforgettable journey for all who visit, creating lasting memories in this picturesque and diverse destination.
References to visiting Napa Valley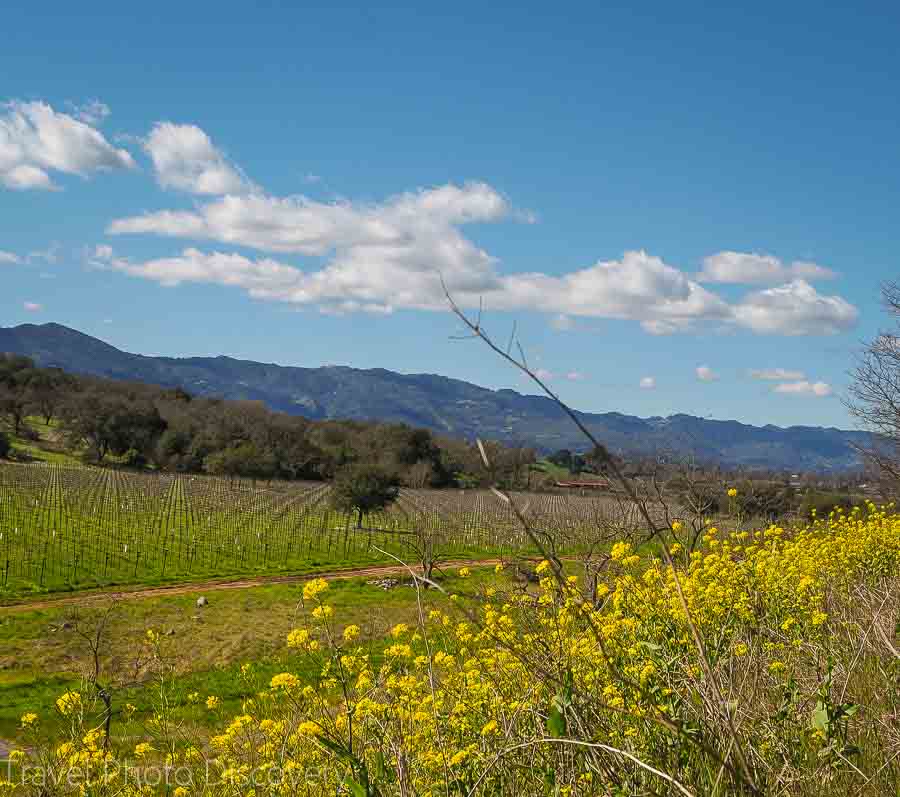 Conclusion to Visiting Napa for non wine activities
In conclusion, Napa Valley is a captivating destination that offers much more than wine tasting for non-drinkers. While the region is renowned for its vineyards and wineries, there are numerous attractions and activities to indulge in, ensuring a memorable experience for everyone.
Thanks for visiting today and checking out this post on Things to do in Napa besides wine tasting, if you enjoyed the images and post, could you please share it with any of the social media buttons located around the post.
If you like what you see, come and check out my other social media channels for more updates, including Instagram, Pinterest and Twitter
Disclosure – There are affiliates links on this posts which provide a small commission to support this site at no extra cost to you. Thank you for reading, and happy travels