Things to do in Napa besides wine tasting (Enjoy these 13 attractions and activities now)
Napa is known as a wine lovers' destination to enjoy the iconic vineyards and tasting rooms the valley is known worldwide. But if you're not a wine lover, there's still plenty of things to do and see around the city of Napa and their entire county to explore. Check out all these fun things to do in Napa besides wine tasting below for inspiration and visiting all the cool attractions and activities around the valley area now.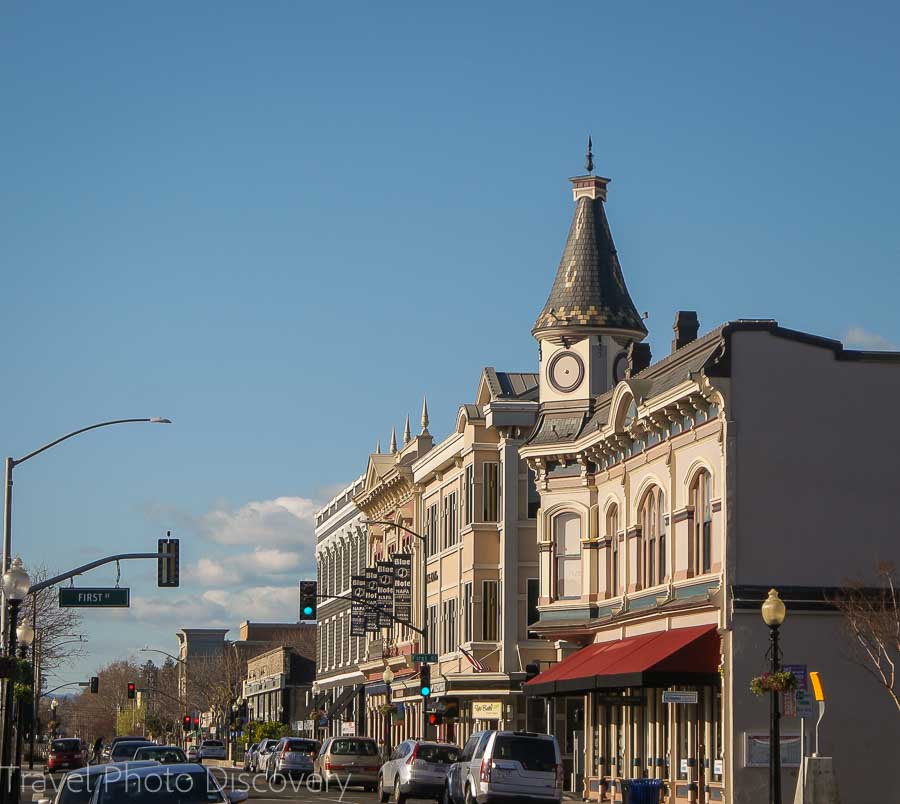 Napa Valley activities and fun things to do in wine country
For non wine drinkers, there's so many non wine things to do in Napa and the surrounding towns and county area to explore. Check out all these cool and fun venues or activities to do in Napa below.
Enjoy the Napa Valley Wine Train
For non wine activity, try the Napa Valley Wine Train. Departing from Napa city and slowly rambling through the major vineyards along Hwy 29 and passing through idyllic vineyards, cool towns and beautiful landscape. You are served a delicious lunch or dinner options in these antique refurbished railway cars. A fun thing to do in Napa Valley and slow way to explore wine country in the authentic wine train is a real treat and unique experience in the valley.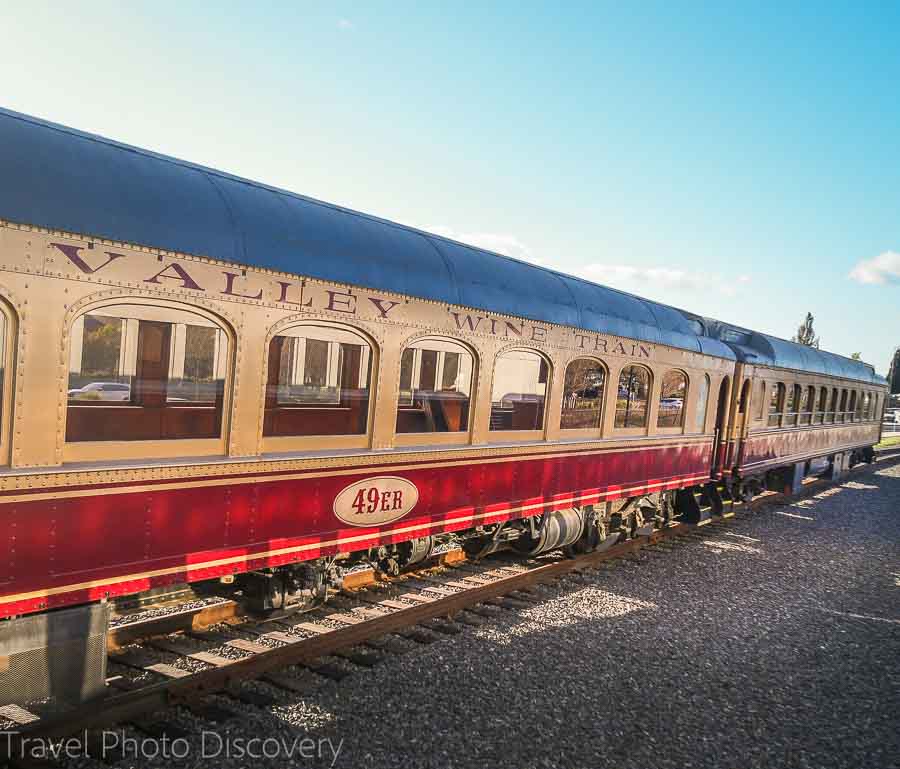 Check out this wine tour of the Napa Valley Wine train
Enjoy a cooking class at CIA Copia
A fun Napa thing to do without wine is taking a fabulous cooking class offered at the Culinary Institute. What a better way to enjoy the delicious and fresh produce from Napa then taking a fun cooking class. The CIA at Copia offer fantastic cooking classes to choose from with a hands-on experience to learn everything and participate in any of the classes offered. The Culinary Institute of Napa Valley offers specialty classes and boot camps for visitors that love to learn and cook a fantastic cooking experience to enjoy in Napa Valley. The CIA Copia cooking classes are a great way to experience wine country, fresh ingredients and learning some delicious dishes that you maybe interested in making yourself for friends and family.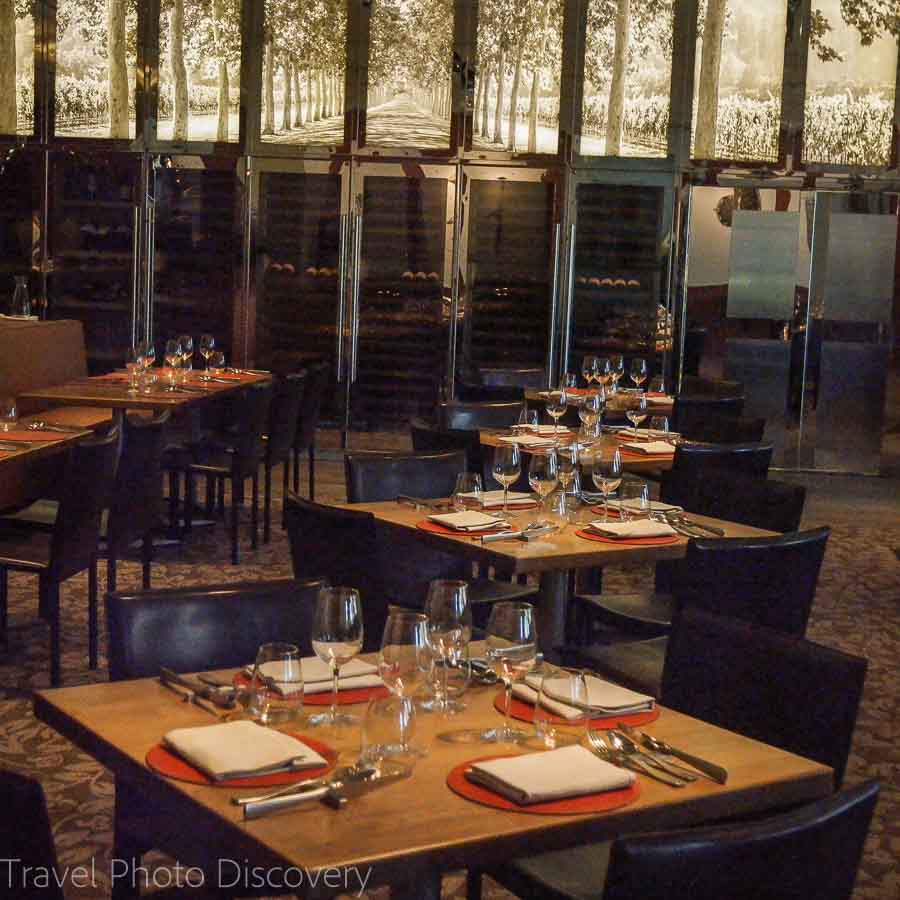 Check out this tour of Copia in Napa
Go Golfing in Napa
Have a fantastic golfing session at the Vintners Golf Club in Yountville for a fun outdoor experience on the greens here. This championship golf course is only 9 holes but fun and challenging and the best part is afterwards at their stunning restaurant with magnificent views from the Mayacamas mountains.
Or you might want to have a classic golfing experience at the beautiful Silverado Country Club and enjoy this excellent golfing facility and gorgeous greens.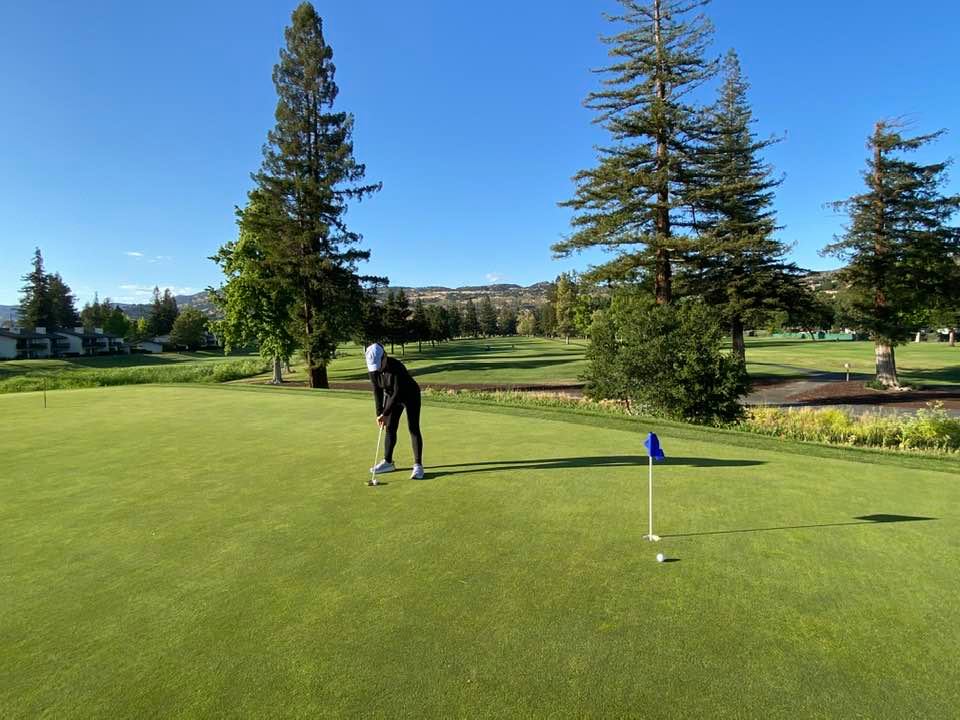 Here's a view from above at the Silverado Country club
Explore all the cool things to do in Napa City
The heart of wine country is in Napa city with the old town, historic Napa river activities, Oxbow Market and shopping or eating venues to explore around the city. With so much public art, museums and art galleries, Napa city shines with beautiful local arts and crafts along with enjoying exploring the entire city. Using Napa city as your base, you can explore all of the county easily on a road trip through the various towns, vineyards and other outdoor venues and parks to explore.
Explore downtown Napa and some fun things outside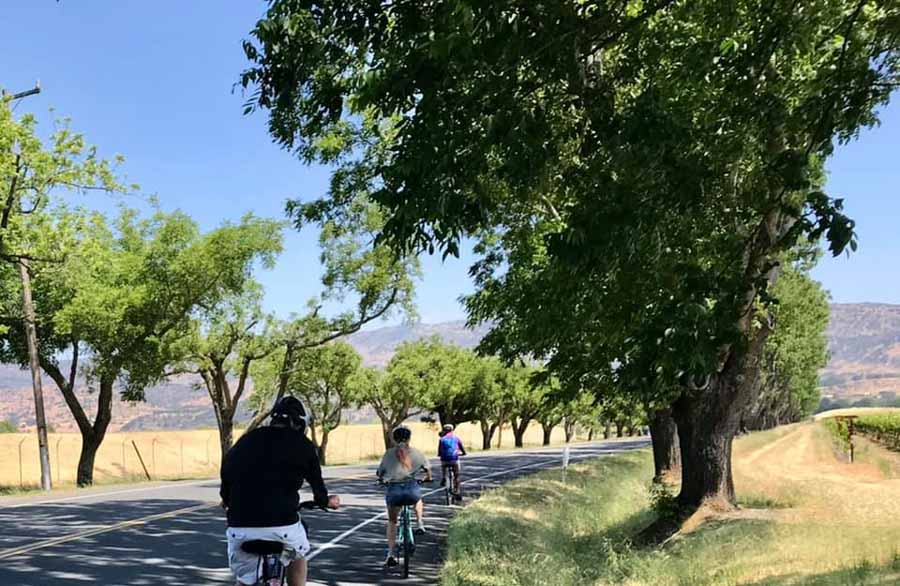 Have a mountain biking experience in Napa
One of the best biking venues in Napa is the Napa Valley vine trail that runs from Kennedy Park in South Napa and all the way to Yountville. Used primarily for biking, running and walking, the trail is beautiful and covers gorgeous landscapes on mostly flat paved roads. You can also rent a bike from Napa Valley Bike Tours or sign up for any of their tour experiences.
Here's a fun biking video touring around the Napa Valley wine trail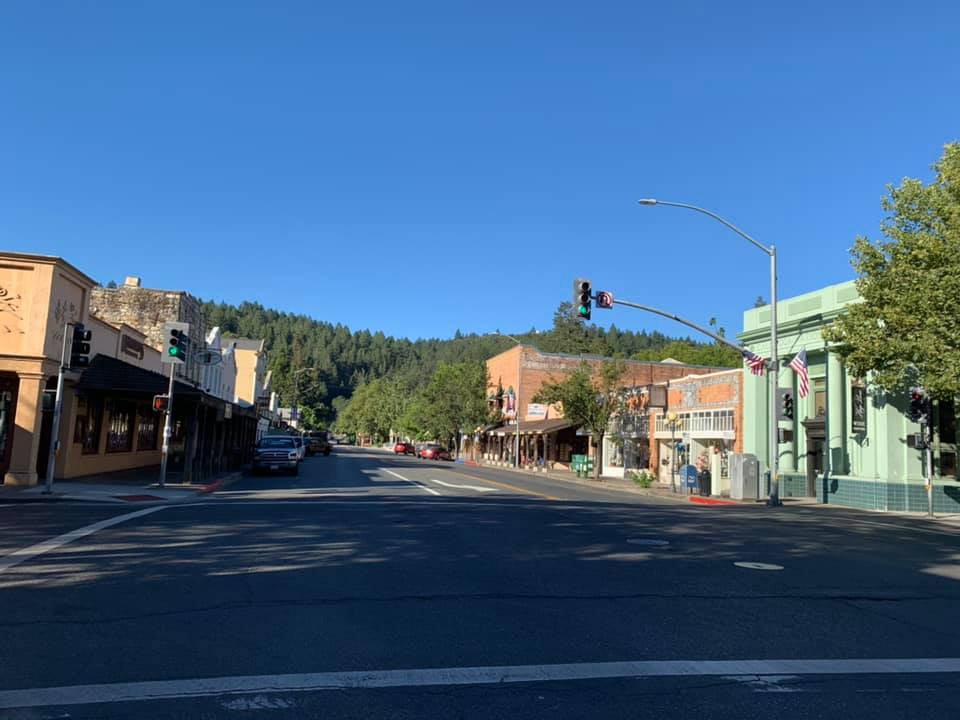 Explore the signature and cute towns around Napa
Road trips are a fun non wine thing to do in Napa Valley. Once you get out of the city of Napa, there are some fantastic towns to explore with so much local flavor, fantastic art galleries, boutique stores and mom and pop shops to drop in and see what treasures and souvenirs you can take home. Visit the charming towns of Calistoga, St. Helena and Yountville here to explore these fun and colorful towns around Hwy 29 and surrounding areas of the Napa Valley.
Exploring Calistoga and surrounding areas
Check out the Yountville area below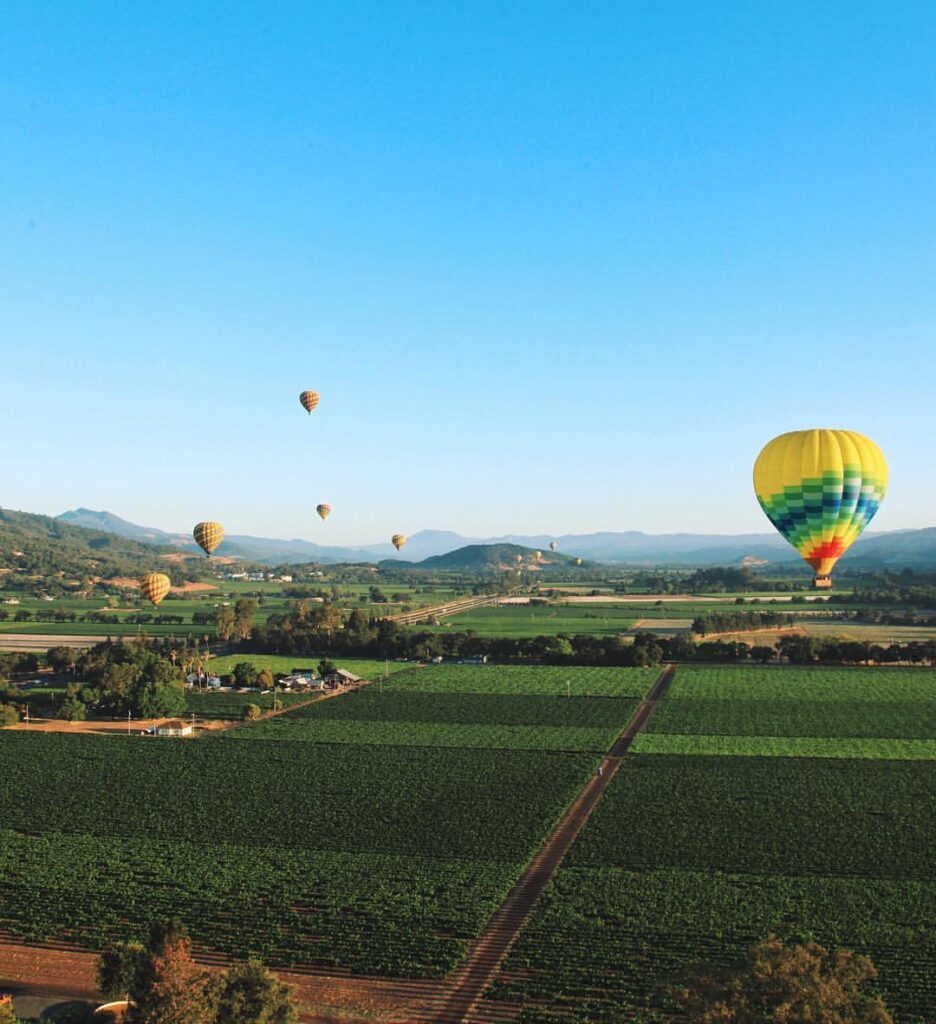 Go Ballooning over Napa
Want a unique and out of this world experience from above, then think about doing a balloon ride over Napa. Early morning and smooth rides over the Napa Valley through the Mayacamas mountains and Vaca mountains, you can choose from a variety of balloon outfitters with this amazing bucket list adventure experience over the Napa Valley. This is definitely one of the ultimate Napa thing to do besides wine and see wine country from above.
Floating above Napa Valley through a balloon experience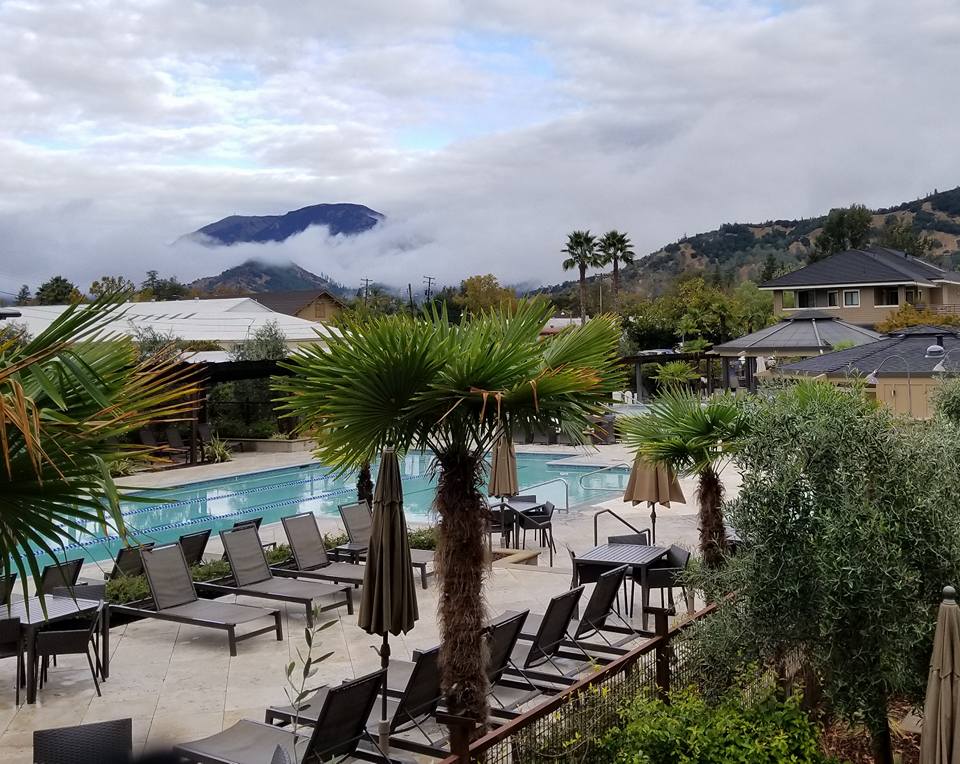 Enjoy a spa experience in Napa
What's not to like with enjoying a spa experience in Napa and experiencing a massage or wellness center in Napa Valley that will soothe and put you in a relaxed mode. Treatments vary at spa centers like Golden Haven Hot springs, the B Spa at Bardessono or even the fantastic spas and treatment centers of Calistoga here to choose from. You'll enjoy being pampered and have a total spa day or even just lounge around a hot spring around the valley.
Check out the spa experience at Solage below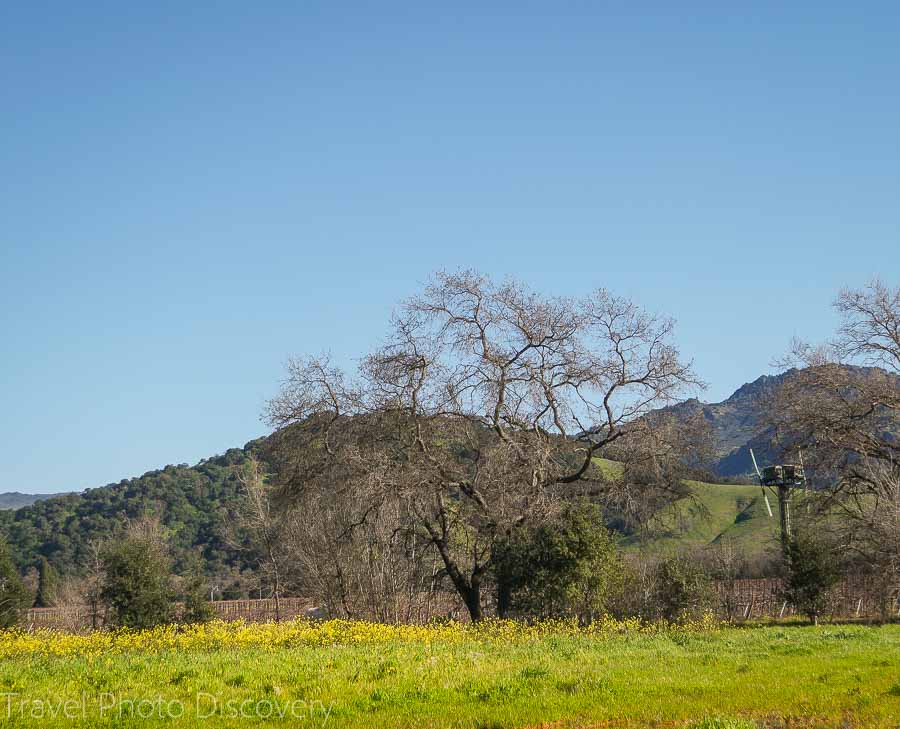 Do an outdoor hiking experience in Napa
With so much beautiful nature to explore, you have a lot of fantastic hikes to choose from around the valley and explore the gorgeous landscapes around the Napa Valley region. Open trails, hills and meadows and skirting vineyards and wineries, you'll have a choice of easy to more challenging trails to experience here for more inspiration to hiking round the valley area.
Here's a secret hiking spot you can actually swim in Napa County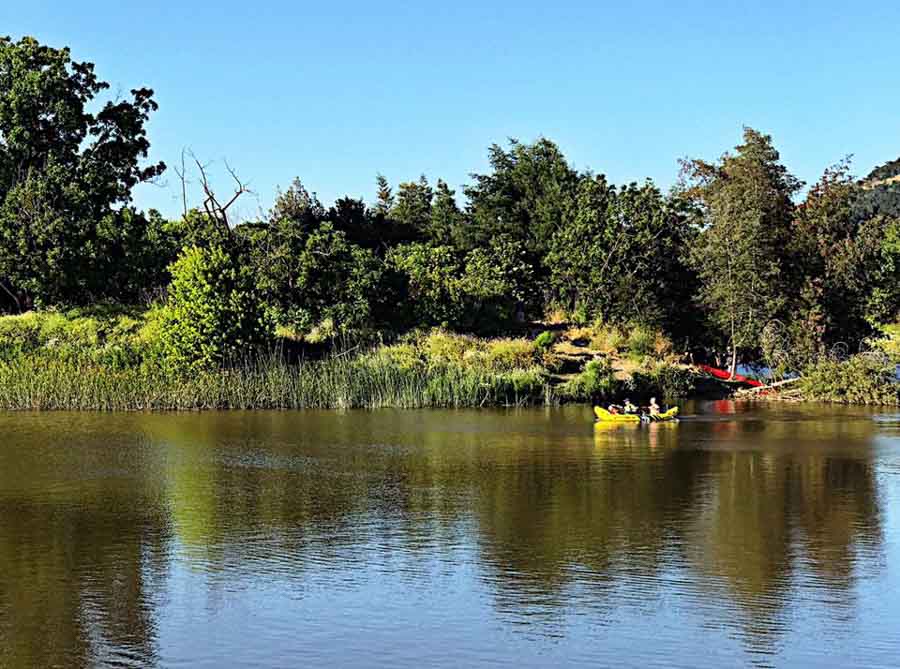 Spend some time kayaking on the Napa River
If you are into river fun on the river then you have your choice of water sports and activities to enjoy on the river. Ranging from kayaking, paddle SUP boarding, fishing, walking along the shoreline area pathways or even boating, you can enjoy a lot of sun and fun on the river here. You can sign up for tours or rentals and other activities here for an overview and enjoy the Napa Valley River.
Check out the this easy kayak tour experience on the Napa River below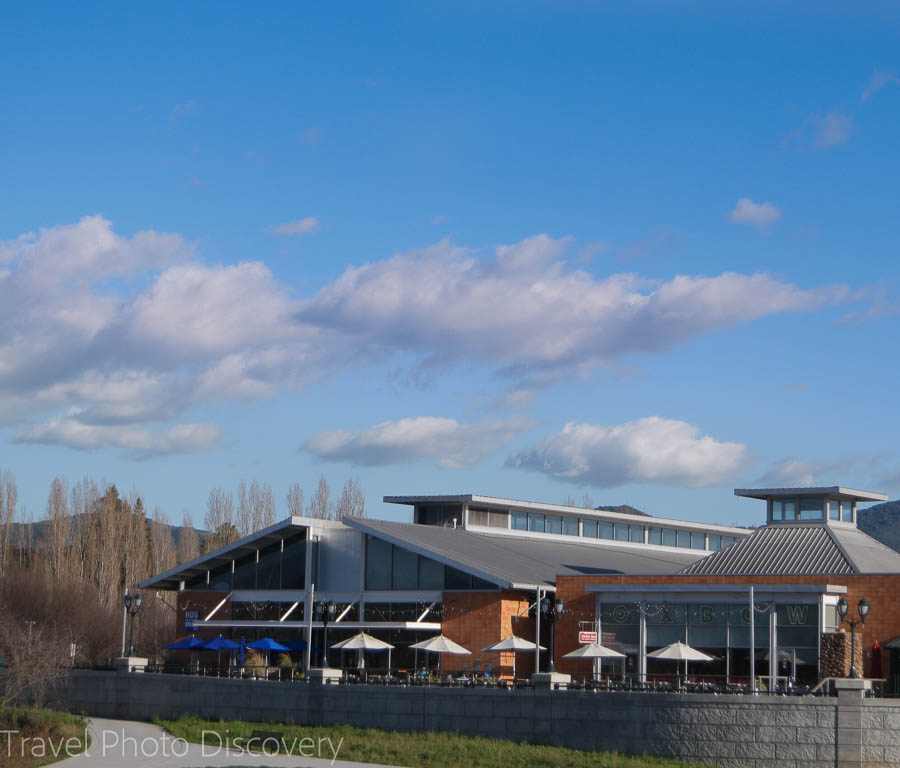 Visit the Oxbow market in Napa
A foodie lovers venue with many local specialty food purveyors, restaurants and produce to enjoy and try, you'll love exploring this delicious specialty food market and have some delicious bites to eat or take away for a fun picnic in the river area close by or some other outdoor venues. At the center you can check out their cooking classes, various food-oriented events and enjoy everything from fresh seafood to tacos and eat at their indoor and outdoor settings with nice views of the area. Check out a visit to the Oxbow district and the market here for more information and details to visiting.
Here's a quick tour of the Oxbow Market in Napa below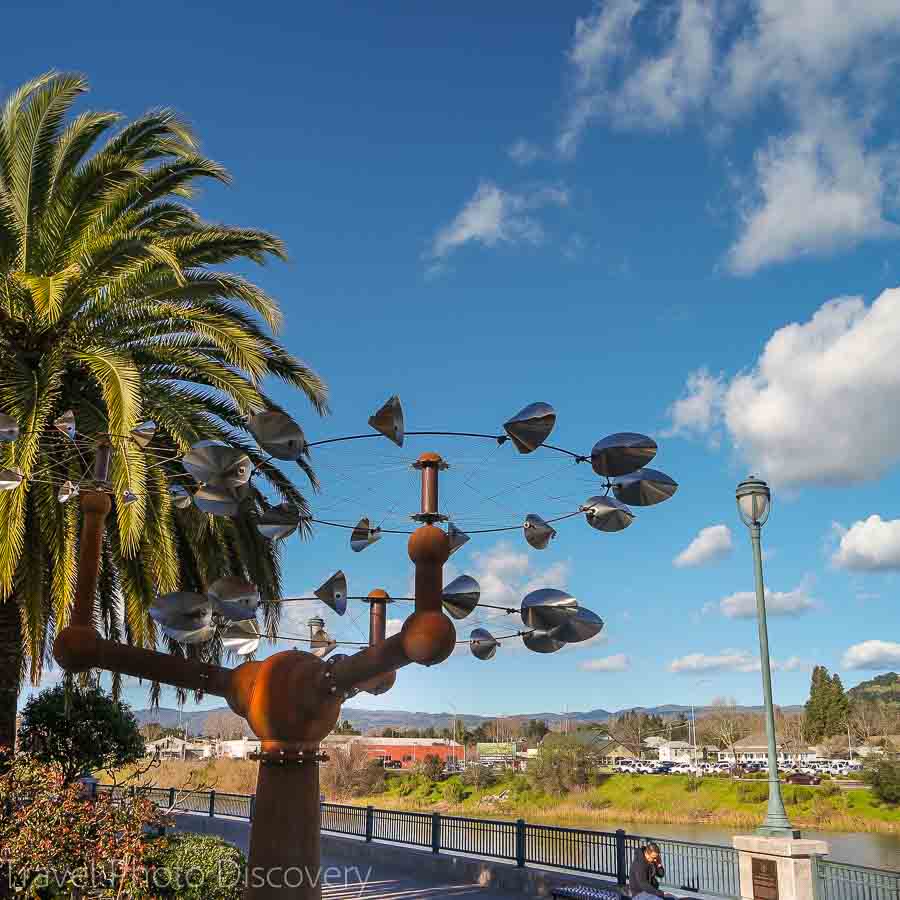 Art Galleries and Art Walks
The Napa Valley has so much fantastic art and walking venues to enjoy some public art in the region. If you love seeing local art to more international artists that are featured at the many fantastic galleries around the Napa Valley, then you'll find so many wonderful and supportive galleries to explore here. Also, there are some nice wineries with an art focus and also walking trails with public art to enjoy around Napa. Check out this walking tour with the Napa Valley Art Walk here for more inspiration or these vineyard art focus sites and public venues here to also visit in the area. If you are into visiting local museums, there's a few fantastic places to visit around the Napa Valley to see local art, culture and historic collections. Check out this site here for information and details to visiting the museums in the area.
Here's a tour of the Napa Art Walk and current sculpture exhibits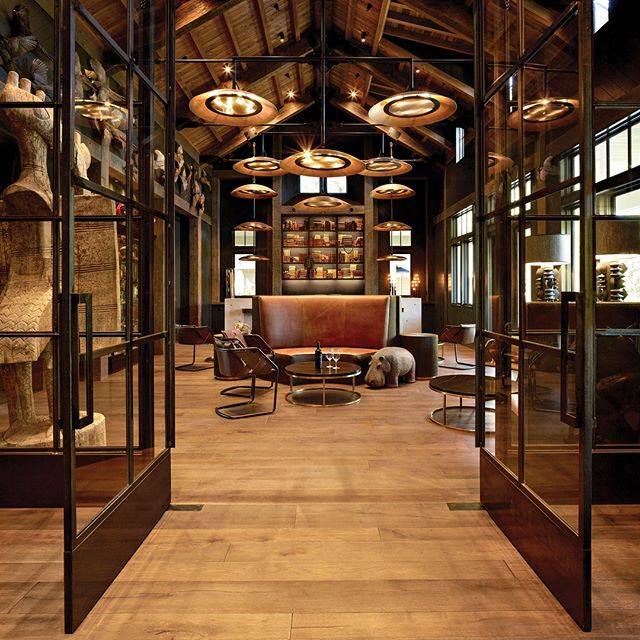 Go Shopping around Napa
With so much fantastic shopping venues at the local towns, specialty shopping markets and other areas to explore, you'll enjoy the shopping experience here. Pop into a bakery, chocolate shop or gorgeous art gallery or specialty boutique store with local arts and crafts or locally made products featured in Napa Valley, you can find some wonderful treasures, souvenirs and take always to inspire you of your vacation in Napa. Check out all these fabulous venues here for more inspiration and places to visit around the region.
If your into premium shopping venues, check out this outdoor shopping experience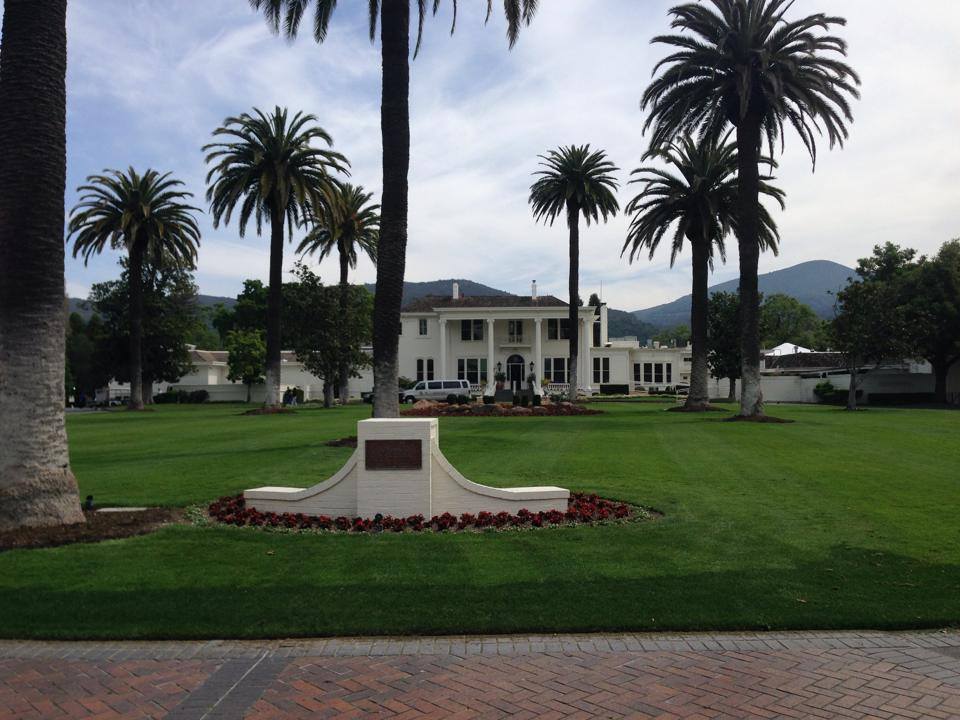 Where to stay in Napa as your base to visiting the area
The city is a great base to take some day trips close to the city, here are some popular hotels with great reviews from Tripadviser and details on updated prices and availability.
Meritage Resort and Spa – relaxed elegance in this gorgeous Napa resort, beautiful grounds and outdoor pool area, excellent rooms and amenities and friendly service
Napa River Inn – located downtown and fronting the Napa River, this renovated hotel has classic charms with beautiful rooms, comfortable beds and large balconies. Easy access to shops, restaurants and river walk areas.
Napa Valley Hotel – a stately victorian home converted to this beautiful hotel and grounds. Restored rooms with fireplaces, feather beds and a lovely wine reception and chocolates nightly.
Check out these popular hotels and resorts with the best ratings through Trip Advisor here and current prices, availability and calendar.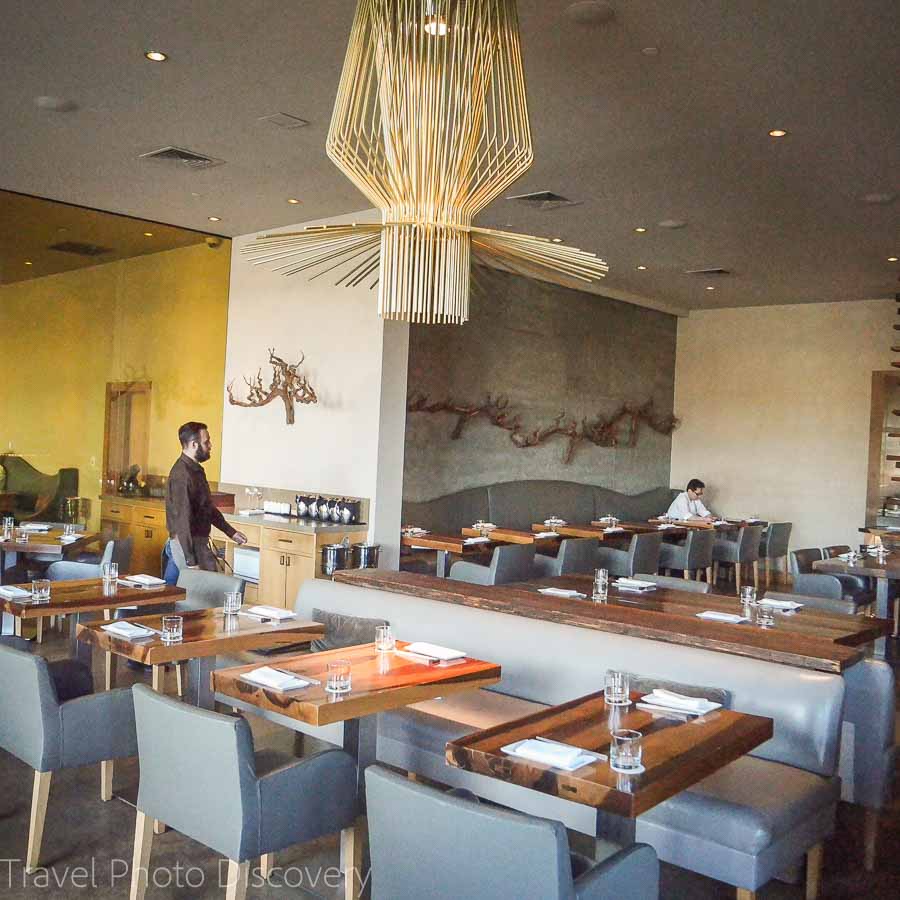 Dining around Napa County
Will an amazing caliber of fantastic dining venues to experience all around the county, you have you pick of outstanding foodie eats around Napa.
Farm – located in the Carneros wine region, this gorgeous restaurant is relaxed but elegant, professional and friendly service to mostly American regional cuisine
Grace's Table – celebrating American and European flavors with diverse flavors and comfort food from different regions that are delicious and comforting like grandma's kitchen.
Morrimoto Napa – Asian fusion, sushi and Japanese specialty dishes are the focus here with Japanese saki, beer and other specialty drinks
Bottega – Classic Italian dishes in Yountville in a beautiful setting and a beautiful patio area. Italian food specialties to order include: gnocchi, ravioli, and different Italian pastas, Octopus, Calamari short ribs and delicious desserts.
La Taberna – Spanish cuisine in Napa with outstanding cuisine on the tapas menus and reasonably priced. Popular items on the menu includes: patatas bravas, empanadas, ceviche, pig ears, beef tongue and croquettas.
Here's 10 more favorite places to eat in Napa video below
Enjoyed the post – pin it!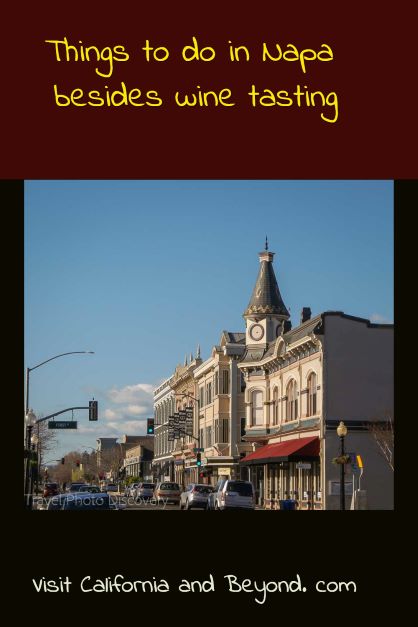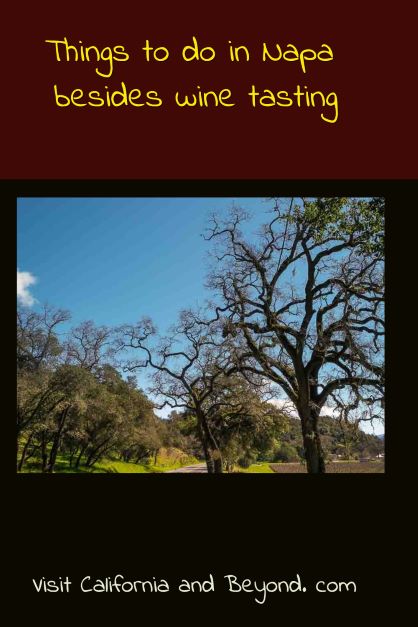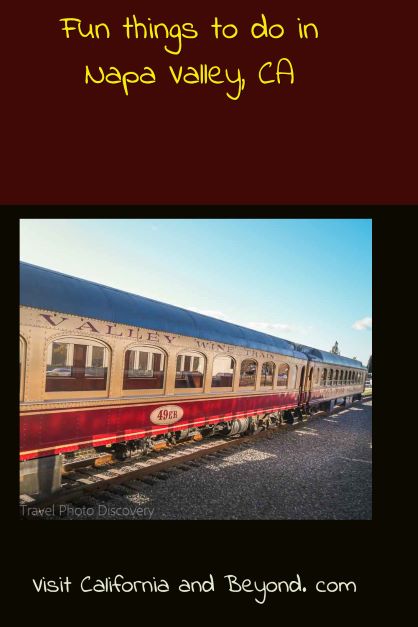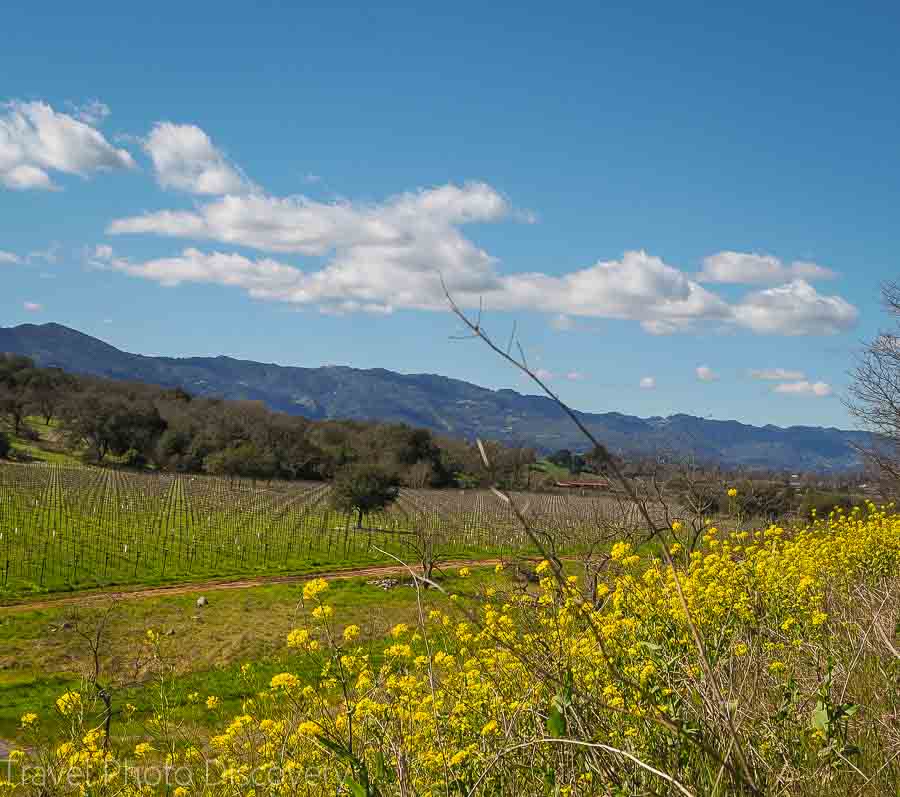 Conclusion to Visiting Napa for non wine activities
Thanks for visiting today and checking out this post on Things to do in Napa besides wine tasting, if you enjoyed the images and post, could you please share it with any of the social media buttons located around the post.
If you like what you see, come and check out my other social media channels for more updates, including Instagram, Pinterest and Twitter
Disclosure – There are affiliates links on this posts which provide a small commission to support this site at no extra cost to you. Thank you for reading, and happy travels