Discover the Best of Wine, Nature, and Culture in Santa Rosa, California
Santa Rosa is a city located in Sonoma County, California, United States. It is the largest city in the county and the fifth-largest in the San Francisco Bay Area. The city has a population of over 170,000 people and is known for its wine industry, beautiful scenery, and vibrant culture.
Santa Rosa is situated in the heart of the Sonoma Wine Country, and many of the world's most famous wineries are located nearby. The city is also home to several museums, parks, and cultural attractions, including the Charles M. Schulz Museum and Research Center, Luther Burbank Home and Gardens, and the Sonoma County Museum.
The downtown area of Santa Rosa features a mix of historic buildings and modern amenities, including shops, restaurants, and art galleries. The city is also a hub for outdoor recreation, with numerous hiking and biking trails, parks, and golf courses in the surrounding area.
Overall, Santa Rosa is a diverse and dynamic city with something to offer for everyone. Whether you are interested in wine tasting, cultural exploration, outdoor recreation, or simply enjoying the beautiful California weather, Santa Rosa is a great place to visit or call home.
Why visit Santa Rosa in Sonoma County?
Santa Rosa, nestled in the heart of Sonoma County, California, is a vibrant and picturesque destination that offers a multitude of reasons to visit. Known as the "Wine Country Capital," Santa Rosa is surrounded by world-class wineries and vineyards, making it a haven for wine enthusiasts. You can explore the renowned Russian River Valley, sip on exceptional wines, and even take a hot air balloon ride over the scenic vineyards.
But Santa Rosa is not just about wine; it boasts a rich cultural scene. The city is home to numerous museums and galleries, including the Charles M. Schulz Museum, dedicated to the creator of Peanuts. Art lovers can appreciate a range of contemporary and traditional art at local galleries.
Nature enthusiasts will be delighted by the stunning landscapes that surround Santa Rosa. Nearby, you'll find the rugged beauty of the Sonoma Coast, the towering redwoods of Armstrong Redwoods State Natural Reserve, and the picturesque Lake Sonoma. These natural wonders offer hiking, camping, and water activities, providing an outdoor escape for adventurers.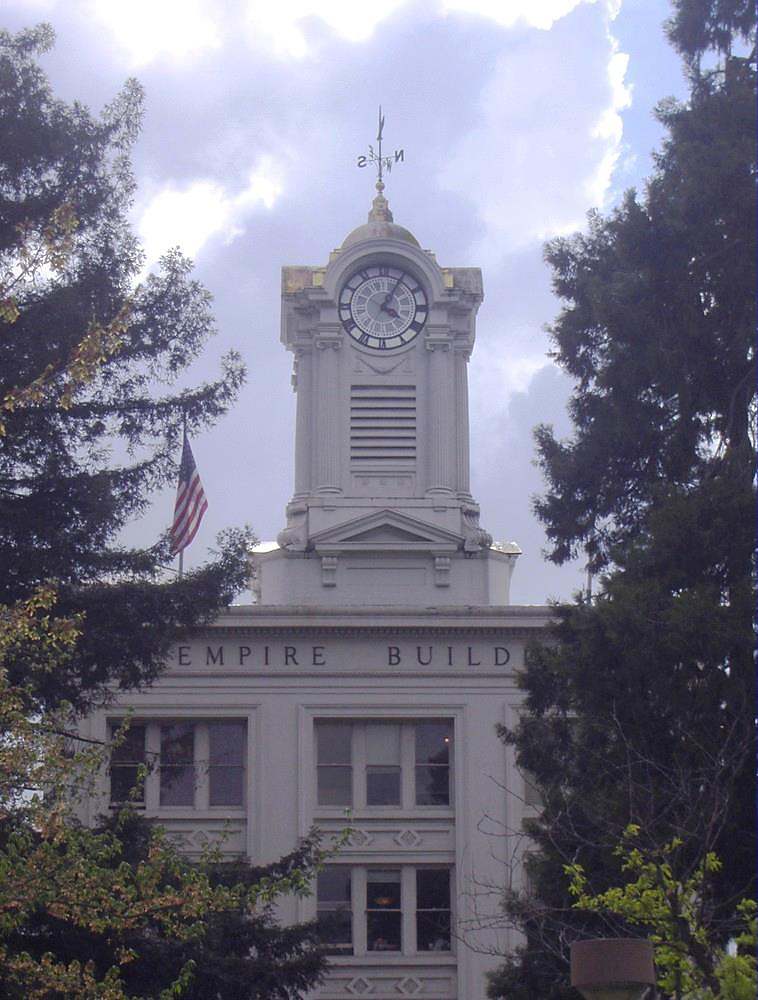 How to get to Santa Rosa
If you are driving from San Francisco, the easiest way to get to Santa Rosa is to take US-101 North for approximately 55 miles. You will then take the exit for Santa Rosa and continue onto Santa Rosa Avenue until you reach downtown Santa Rosa.
If you are flying into the area, the nearest airport to Santa Rosa is the Charles M. Schulz-Sonoma County Airport (STS), which is located approximately 7 miles from the city center. From the airport, you can take a taxi, shuttle, or rental car to reach your destination in Santa Rosa.
If you are coming from other areas, you can use a GPS navigation system or online maps to get turn-by-turn directions to Santa Rosa. It's important to note that traffic in the area can be heavy during peak travel times, so it's a good idea to check the traffic conditions before you leave.
Weather and the best time to visit Santa Rosa
Santa Rosa, located in Sonoma County, California, experiences a Mediterranean climate with mild, wet winters and warm, dry summers. The best time to visit Santa Rosa depends on your preferences and the activities you plan to engage in. Here's an overview of the weather and recommended times to visit:
Spring (March to May): Spring in Santa Rosa brings mild temperatures and occasional rainfall. The landscapes come alive with vibrant wildflowers, making it a beautiful time to explore the region's parks and gardens. The weather is ideal for outdoor activities like hiking and cycling. However, note that spring is also a popular time for wine enthusiasts, as vineyards bloom, so wineries might be busier.
Summer (June to August): Summers in Santa Rosa are warm and dry, with average temperatures ranging from the mid-70s to mid-80s Fahrenheit (around 24-30°C). It's an excellent time to enjoy outdoor activities, visit local attractions, and take advantage of the longer daylight hours. Be prepared for higher visitor numbers during this peak tourist season.
Fall (September to November): Fall is a popular time to visit Santa Rosa. The weather is pleasant, with cooler temperatures ranging from the mid-60s to mid-70s Fahrenheit (around 18-24°C). It's the harvest season for grapes, making it an exciting time to visit wineries and witness the vibrant fall colors. Consider attending local events like wine festivals and harvest celebrations.
Winter (December to February): Winters in Santa Rosa are mild, with occasional rain and average temperatures ranging from the mid-50s to mid-60s Fahrenheit (around 10-18°C). While it's the offseason, you can still enjoy indoor activities, visit museums, explore art galleries, and take advantage of the lower hotel rates. It's worth noting that some wineries may have reduced operating hours during this time.
To make the most of your visit, consider checking the local events calendar for festivals, farmers' markets, and special events that align with your interests. Keep in mind that weather patterns can vary, so it's advisable to check the forecast closer to your travel dates.
Top things to do and see in Santa Rosa and surrounding area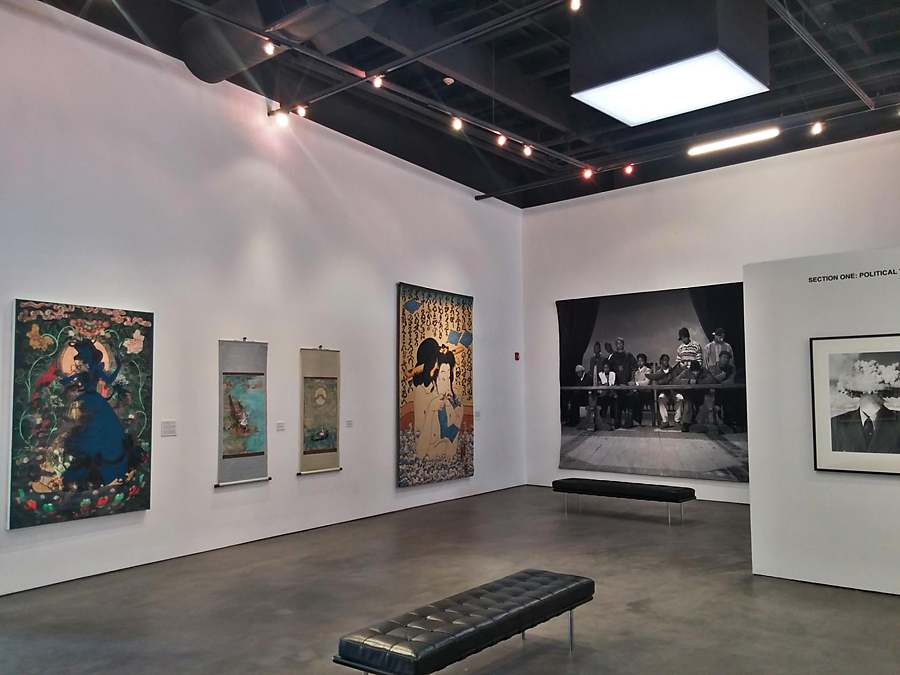 Cultural attractions and museums of Santa Rosa
You can start off exploring Santa Rosa in its large public square downtown called the Old Courthouse square where large gatherings occur and just off the square is Fourth street which is the activity hub with shops and galleries, restaurants and fun hang out spots to enjoy this lively street.
On many week days and nights, you'll find the popular Wednesday night market, family movie nights along with seasonal events, yoga gatherings, music and cultural events that happen throughout the year.
Santa Rosa has a rich history of agriculture combined with the natural landscape and impressive founders and figureheads that have shaped the city's history and cultural pride. These museums and gardens are named in their honor.
Santa Rosa Museums
Charles M Shuls Museum
A family friendly museum that covers everything Peanuts from its native son, Charles Shulz. The Peanuts inspired galleries and kid friendly activities draw in an enthusiastic crowd that loves these animated cartoons and seeing the in-house collections.
Address: 2301 Hardies Lane, Santa Rosa, California
Official site: https://schulzmuseum.org/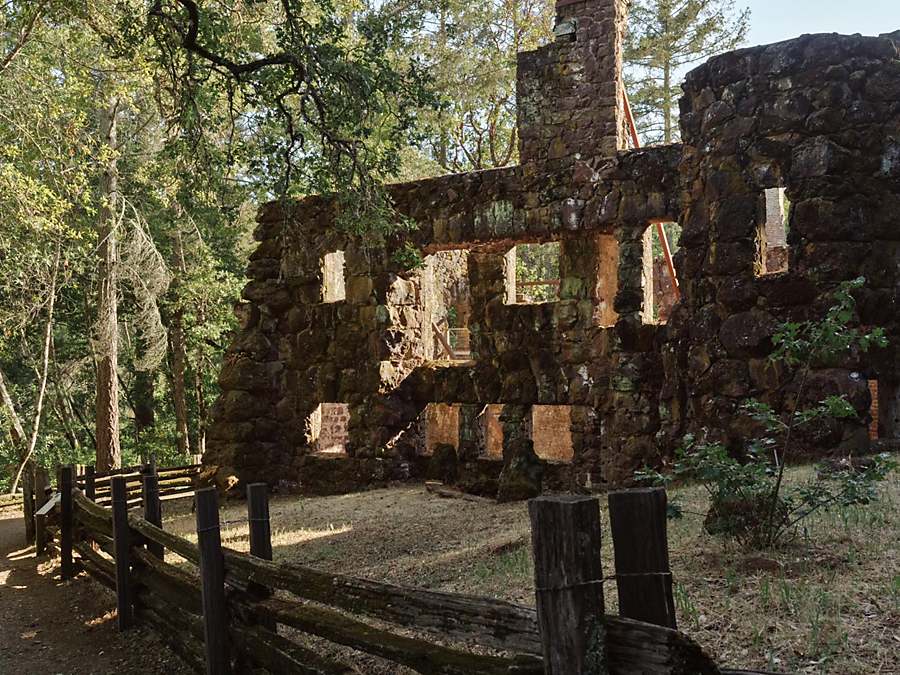 Jack London State Historic Site
The original setting for Jack London's Sonoma Home which was burned down and the remains of the compound encompassing the home and ranch of the famous writer. The State park is natural, rugged and filled with native wild oaks and other California native plants and flowers that is gorgeous and you'll enjoy nature and Sonoma's preserved parks at its best here at Jack London's home.
Luther Burbank Home and Gardens
Explore the home and gardens of famous Horticulturalist and grower Luther Burbank at his home now a living museum of his plant collections and personal belongings and visit the gardens with many of his new plant introductions to the marketplace.
Address: 204 Santa Rosa Avenue, Santa Rosa, California
Official site: http://www.lutherburbank.org/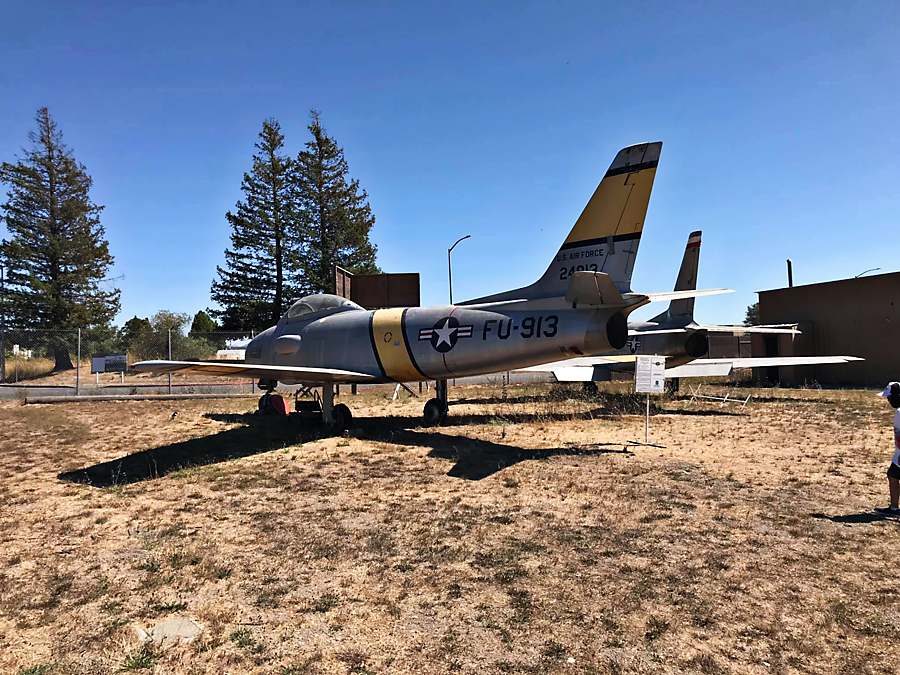 Pacific Coast Air Museum
Located at the Sonoma County airport, this museum is a converted hanger with a five-acre field. Housing a variety of 30 authentic airplanes, cock pits, military helicopters, reconnaissance planes and host open cockpit weekends where you can actually climb into the cockpits of many of these historic planes.
Address: One Air Museum Way, Santa Rosa, California
Official site: https://pacificcoastairmuseum.org/
Museum of Sonoma County
The Museum of Sonoma County is located in the old post office building and inspires visitors to check out the history, art and regional collections you can find in this eclectic museum. You'll find a contemporary art gallery, photo collections and also a sculpture garden to visit at the museum.
Address: 425 7th St, Santa Rosa, CA 95401
Official Website: Museum of Sonoma County | Art · History | Home (museumsc.org)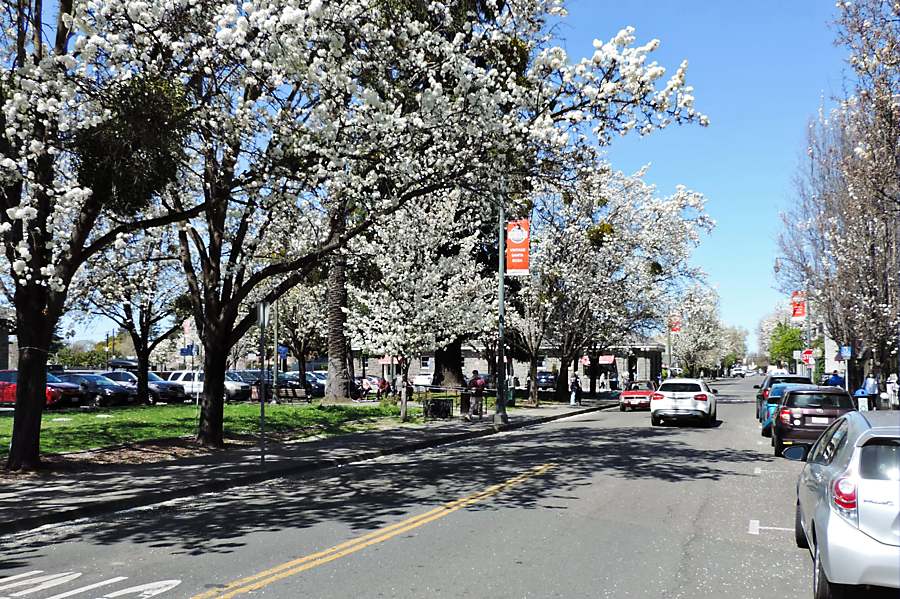 Railroad Square District
Originally considered the original Santa Rosa, Railroad Square is a revitalized district that is tourist friendly with a host of galleries, restaurants, antique stores and trendy shops. Housed in old century brick and Victorian homes, the area is fun to explore and check out the local mom and pop shops that makes this a unique feature, shopping venue and hang out spot in the city.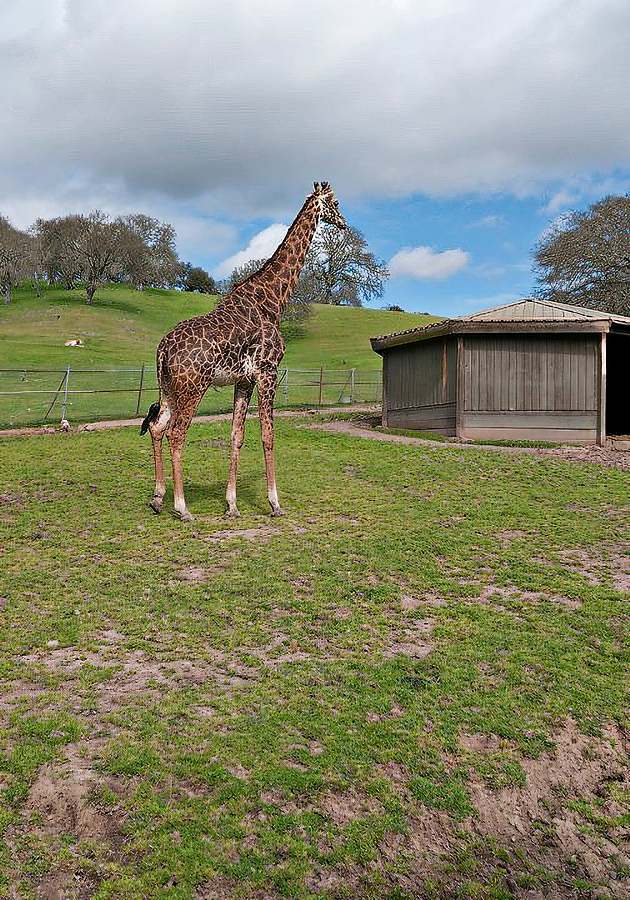 Safari West
About 10 minutes north of downtown, this non-profit organization offers a unique safari like experience to explore the beautiful landscape and wildlife housed in this open park area. Popular animals housed here include the beautiful giraffes, rhinos and antelope or even an exotic cheetah. Safari West offers tours, programs and events, discovery workshops and children discovery camps.
You can even stay in luxury tent cabins on site and view all the wildlife nearby in the safari area. Check out the visiting here for more information and what's currently happening at Safari West.
Address: 3115 Porter Creek Road, Santa Rosa, California
Official site: https://www.safariwest.com/
Spring Lake Regional Park
A very popular local park with extensive open areas surrounding Spring Lake which is a 72-acre reservoir. Swimming and boating are allowed with a boat ramp to allow boats to be dropped into the water. There is also an extensive lakefront trail that runs over 10 miles. There is also a camping area with 31 camp sites and some cabins available to rent on their website below
Address: 5585 Newanga Avenue, Santa Rosa, California
Official site: http://parks.sonomacounty.ca.gov/Visit/Spring-Lake-Regional-Park/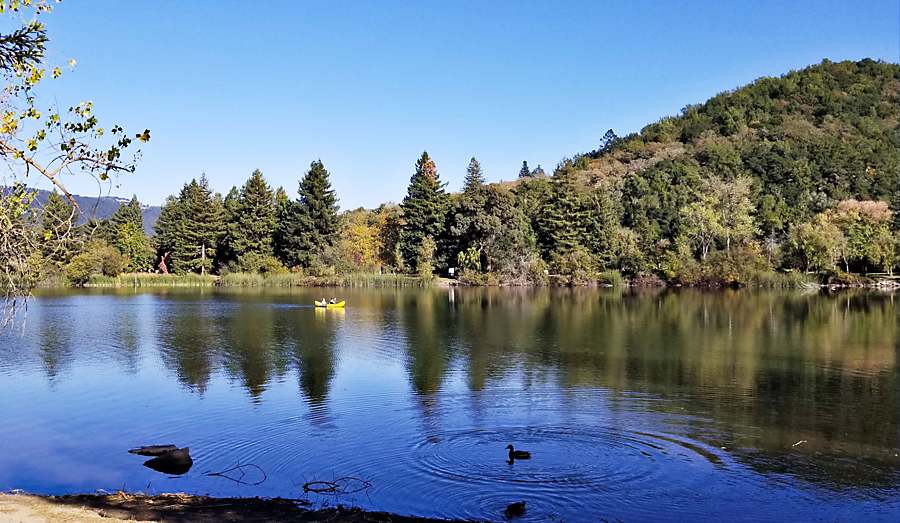 Santa Rosa farmers markets
Farmers markets are very popular with locals and also visitors in town with a variety of outdoor markets that sell local produce, finished goods and other artisanal fines and take away foods. Check out all the different Sonoma County farmers markets here for you to plan a visit to your local market days in Santa Rosa area.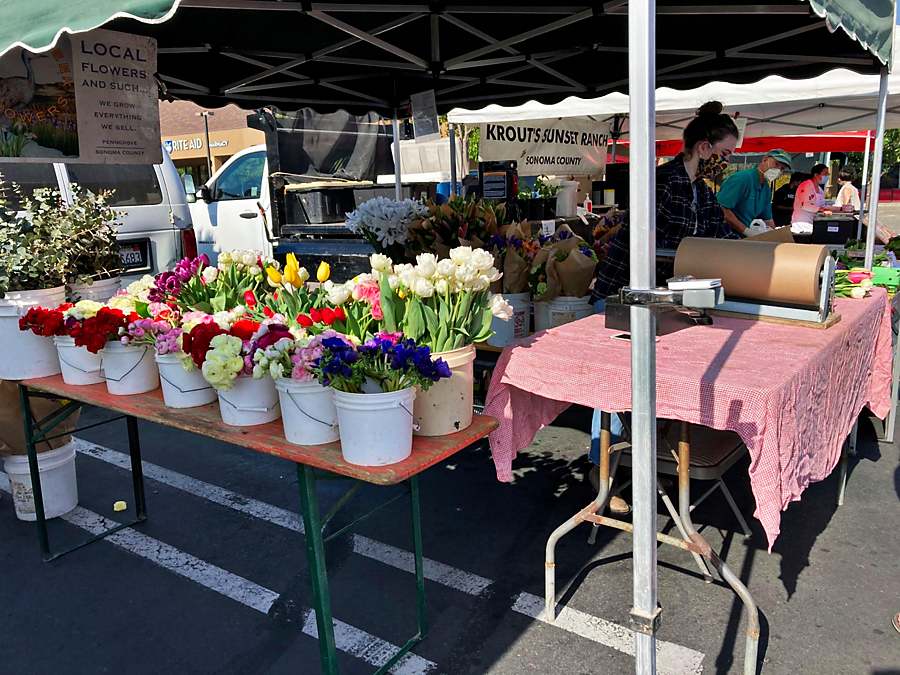 Where to stay in the Santa Rosa area
There are plenty of hotel accommodations available based on if you want to be located in the downtown area or more in the wine country regions of Santa Rosa. We've picked some of the best rated places for you to stay here for the best review places and current prices.
Hyatt Regency Sonoma Wine Country – located in the Railroad Square area and convenient to wine country locations and downtown with comfortable rooms, service and modern amenities
Hotel E – located in Courthouse square downtown with old world charm, gracious service and luxury appointments and rooms at affordable prices.
Flamingo Hotel – a classic mid century hotel that has been retrofitted and smartly designed and comfortable, retro and modern look and vibe with great food services on site.
Check out the best rated places from Trip Advisor for you to stay here with the best reviews, availability and current prices.
Where to dine around Santa Rosa
Santa Rosa, California offers a diverse culinary scene with a range of dining options to suit various tastes and budgets. Here are some of our favorite to enjoy around Santa Rosa and surrounding areas.
The Spinster Sisters: A popular farm-to-table restaurant known for its creative and seasonal menu featuring locally sourced ingredients. The cozy and rustic ambiance adds to the dining experience.
Stark's Steak & Seafood: A classic steakhouse offering high-quality cuts of meat, fresh seafood, and an extensive wine list. The upscale yet relaxed atmosphere makes it an ideal spot for a special occasion or a memorable night out.
Jackson's Bar and Oven: This vibrant eatery focuses on wood-fired pizzas, hearty comfort food, and craft cocktails. Enjoy the lively atmosphere and indulge in their flavorful dishes made from locally sourced ingredients.
John Ash & Co.: Located at the Vintners Inn, this upscale restaurant showcases Sonoma County's seasonal and sustainable ingredients. With its elegant setting and a menu that highlights California cuisine, it offers a refined dining experience.
La Gare: A Santa Rosa institution, La Gare has been serving classic French and Italian dishes since 1979. The restaurant exudes old-world charm and offers an extensive menu featuring favorites like escargots, pasta, and steaks.
Willi's Wine Bar: A vibrant and casual spot known for its small plates and extensive wine selection. The menu offers a fusion of flavors from around the world, making it an excellent choice for sharing and exploring different tastes.
Monti's Rotisserie & Bar: A popular neighborhood restaurant known for its flavorful rotisserie chicken, grilled meats, and seasonal dishes. Monti's offers a relaxed and friendly atmosphere, perfect for a casual lunch or dinner.
Russian River Brewing Company: For beer enthusiasts, this brewery and pub is a must-visit. Sample their renowned selection of craft beers, including their famous Pliny the Elder, and pair it with delicious pub fare.
Remember to make reservations in advance, especially during peak dining hours or weekends, as popular restaurants tend to fill up quickly. Whether you're seeking upscale dining, casual eateries, or international flavors, Santa Rosa's dining scene has something to satisfy every palate.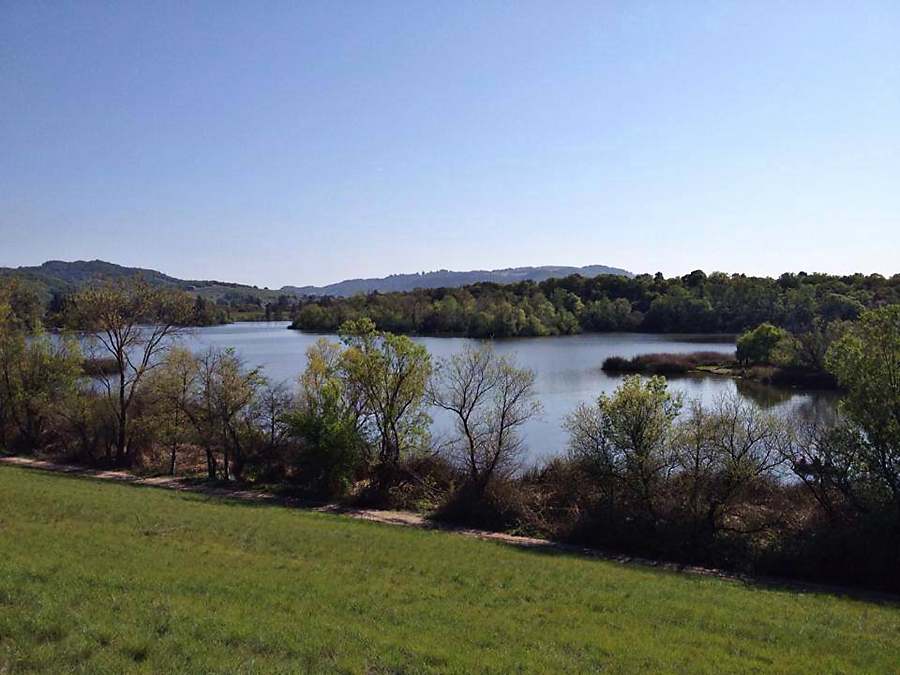 More details and tips to visiting Santa Rosa, California
Here are some additional tips for visiting the Santa Rosa area:
Visit the wineries: As mentioned earlier, Santa Rosa is situated in the heart of the Sonoma Wine Country, so be sure to take advantage of the opportunity to visit some of the world-class wineries in the area. Some popular options include Kendall-Jackson Wine Estate & Gardens, St. Francis Winery & Vineyards, and Matanzas Creek Winery.
Explore the outdoors: The Santa Rosa area offers a wealth of outdoor activities, including hiking, biking, kayaking, and more. Some popular spots to explore include Spring Lake Regional Park, Annadel State Park, and the Russian River.
Check out the local arts scene: Santa Rosa has a thriving arts community, with several galleries, theaters, and museums to explore. Some notable options include the Luther Burbank Center for the Arts, the Art Museum of Sonoma County, and the Charles M. Schulz Museum.
Try the local cuisine: Santa Rosa is known for its excellent food scene, with a wide range of restaurants and cafes to choose from. Be sure to sample some of the local specialties, such as artisan cheeses, farm-to-table cuisine, and fresh seafood.
Attend a festival or event: Santa Rosa hosts a variety of festivals and events throughout the year, including the Sonoma County Hot Air Balloon Classic, the Russian River Jazz & Blues Festival, and the Wine Country Film Festival.
Overall, Santa Rosa is a fantastic destination for travelers who are interested in wine, outdoor activities, culture, and great food. With so much to see and do in the area, there's something for everyone in Santa Rosa!
Check out these other related topics
Visiting Guerneville in the Russian River
Charles M. Shulz Sonoma County Airport
Visit to the Luther Burbank Gardens
Conclusion on best things to do in Santa Rosa, California
In conclusion, visiting Santa Rosa offers a delightful culinary journey, diverse dining options, and a range of activities for all tastes. From farm-to-table restaurants to classic steakhouses, the city's culinary scene caters to various palates. Additionally, Santa Rosa's location in Sonoma County provides access to world-class wineries, beautiful landscapes, and cultural attractions. Whether you're exploring the local cuisine, enjoying outdoor adventures, or immersing yourself in the region's wine culture, Santa Rosa promises a memorable experience for visitors.
Thanks for taking a moment to visit the best things to do in Santa Rosa, I hope you enjoyed the tour. If you enjoyed the post on best things to do in Santa Rosa, please do share it with any of the social media buttons below or on the side of the post. Thanks so much.
Disclosure – some of the links above are to affiliate sites that are either reviews or recommendations if you book helps to keep our site running at no additional cost to you. We appreciate your supporting our website meanwhile.
Sharing is caring!