Fly Conveniently to Your Destination from Charles M. Schulz Sonoma County Airport (STS)
Located just north of Santa Rosa, the regional Sonoma County airport is dedicated to Charles, M Shulz, the famous cartoonist who lived in Santa Rosa for most of his life.
The regional airport is small and hassle free with easy parking, fantastic ground transportation and direct access to Northern California's wine country area.
Airlines servicing Sonoma County Airport
The airport is serviced with large airline brands like United Airlines, Alaska Airlines, American Airlines and regional carriers like AHA and Avelo Airlines.
There are direct flights to Los Angeles, Orange County, Portland, Seattle, San Diego, Los Vegas and Phoenix through the various airlines participating with flights to their main hubs.
If you are looking to get to the northbay region of California and want to avoid Bay area airports, then Sonoma County airport is a logical choice with a good choice of carriers that service the region.
Amenities at the airport
Airport and services
Local Transportation services
Restaurant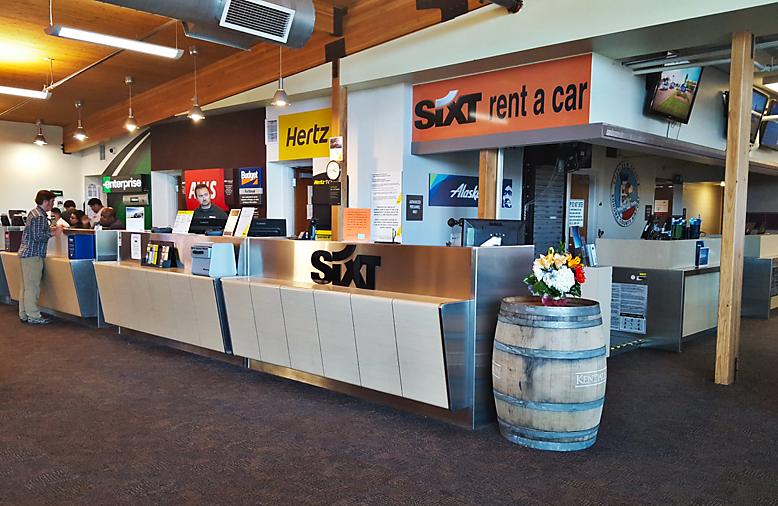 Airport transportation
Car Rentals
Located at the terminal are car rental agencies: Ace, Avis, Budget, Enterprise and National Car Rentals
Public Bus transportation
The Sonoma County Transit buses services the airport area and taking customers from the airport north to Cloverdale, South to Petaluma, the Russian River area to the west and Sonoma City to the east.
Taxi and private car pick up services
There are a variety of pick-up services at the airport and Taxi or Uber services available from the airport area.
There is an airport express service connecting both San Francisco and Oakland to the Sonoma County airport. Check out their website here for more information and details.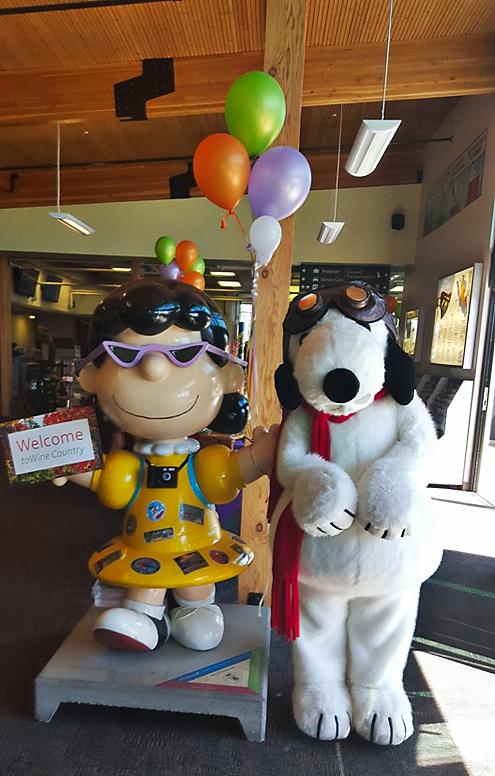 Dining at the airport
There is one restaurant located inside, The Sky Lounge Steak House and Sushi bar service, breakfast, lunch and dinner service at the airport with a full bar and outdoor patio seating to enjoy the fantastic weather.
Places to eat close to Sonoma airport
Here are some places to eat near Santa Rosa Airport:
Sky Lounge Steakhouse & Sushi Bar: Indulge in a delectable selection of steaks, fresh sushi, and other mouthwatering dishes at this upscale restaurant located just minutes away from the airport.
The Naked Pig: Enjoy a farm-to-table dining experience at this cozy eatery that focuses on locally sourced ingredients. Their menu features seasonal dishes, creative sandwiches, and hearty brunch options.
Bird & The Bottle: Discover a fusion of global flavors at this lively restaurant, offering a diverse menu of small plates, creative cocktails, and an inviting atmosphere.
Kin: Experience modern Vietnamese cuisine at Kin, where traditional flavors meet contemporary presentation. Savor dishes like pho, banh mi, and flavorful rice bowls prepared with fresh ingredients.
Russian River Brewing Company: For craft beer enthusiasts, this brewpub is a must-visit. Delight in a wide selection of their renowned beers while enjoying tasty pub fare, including burgers, pizzas, and shareable appetizers.
Ca'Bianca Italian Restaurant: Indulge in classic Italian cuisine at Ca'Bianca, where you can savor traditional dishes like homemade pasta, flavorful sauces, and delectable desserts.
Sea Thai Bistro: If you're craving Thai cuisine, head to Sea Thai Bistro for an authentic dining experience. Enjoy a variety of Thai specialties, including curries, stir-fries, and fresh seafood dishes.
These are just a few options to satisfy your appetite near Santa Rosa Airport. From international flavors to local delights, there's a diverse range of culinary experiences to explore in the area.
Airport Accommodations
There are hotels nearby that can easily accommodate for close airport stays with access to the airport.
This includes Hampton Inn at Windsor, Vinters Resort, Hilton Garden Inn, Best Western Plus Wine Country, Hotel E.
Things to do and see around the Sonoma County Airport
There are a variety of close by attractions that you can visit on a short day trip or longer from the Sonoma County airport, this includes fantastic attractions like visiting Healdsburg, the Dry Creek area and wineries, the Russian River or fantastic museums like the Charles M Shulz Museum, the Pacific Coast Air Museum and the Children's Museum of Sonoma County.
Other FAQ information
Best things to do in Santa Rosa
Visit the Luther Burbank Gardens
Visit to Sonoma County – a visitor's guide
Check out the wineries of Sonoma County
Sonoma County airport information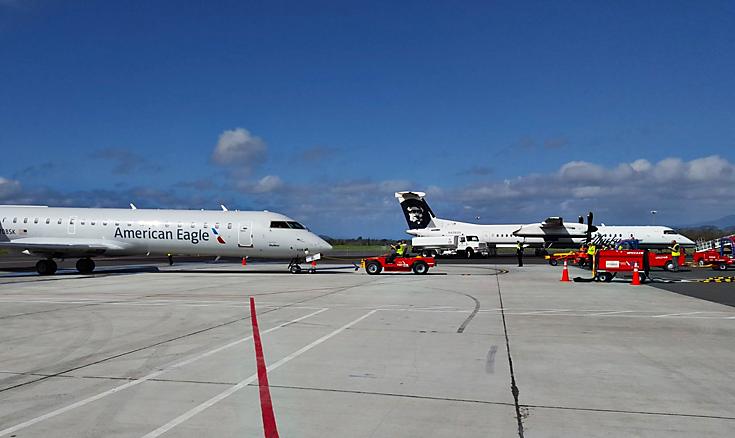 Conclusion to the Charles M Shulz Sonoma County airport
Sonoma County is a wonderful place to visit with a fantastic regional airport to support the North Bay region and wineries. Hope you consider using this airport as a base to discover wine country and areas surrounding Sonoma County for a future trip in the area.
Hope you found the information on the Charles M Shulz Sonoma County airport useful and please share this post with any of the share buttons shown below.
Disclosure – some of the links above are to affiliate sites that are either reviews or recommendations if you book helps to keep our site running. We appreciate your supporting our website meanwhile