Monterey Tours: Discover the Coastal Wonders and Hidden Gems of California!
Brace yourself for an extraordinary journey as we take you on an immersive exploration of Monterey's hidden treasures inland, on the coast or fascinating landscape. From picturesque landscapes to enchanting marine life, our Monterey tours offer an unrivaled adventure that will ignite your sense of wonder. Discover the captivating history of this coastal gem as we unravel its intriguing stories and showcase its iconic landmarks. Immerse yourself in the vibrant culture and indulge in the local flavors that make Monterey a culinary paradise.
Get ready to uncover the secrets of this enchanting destination, as we guide you through an unforgettable experience like no other. These Monterey Tours offered below are the perfect compliment to discovering the region in more detail to learn about the history, culture and amazing landscapes in the area.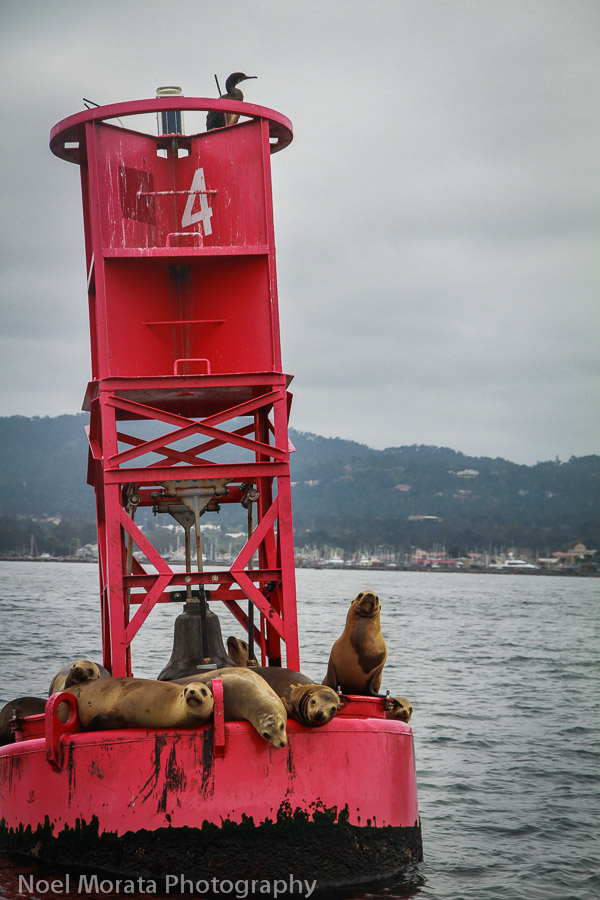 Why take a guided tour around Monterey?
Taking a guided tour around Monterey offers numerous benefits and enriching experiences that make it an ideal choice for any visitor. Firstly, with a knowledgeable guide leading the way, you can delve deep into Monterey's history, culture, and natural beauty. They will provide fascinating insights, anecdotes, and stories, enhancing your understanding and appreciation of the destination. A guided tour ensures that you don't miss out on any must-see attractions or hidden gems, as the experts know the best routes and spots to explore. Moreover, you can relax and enjoy the journey without worrying about logistics, as the tour operators handle transportation and planning, allowing you to fully immerse yourself in the experience. Whether it's uncovering local secrets, discovering unique perspectives, or simply gaining convenience and peace of mind, a guided tour in Monterey guarantees a memorable and rewarding adventure.
Check out these popular 10 Monterey based tours to enrich your visit to the region.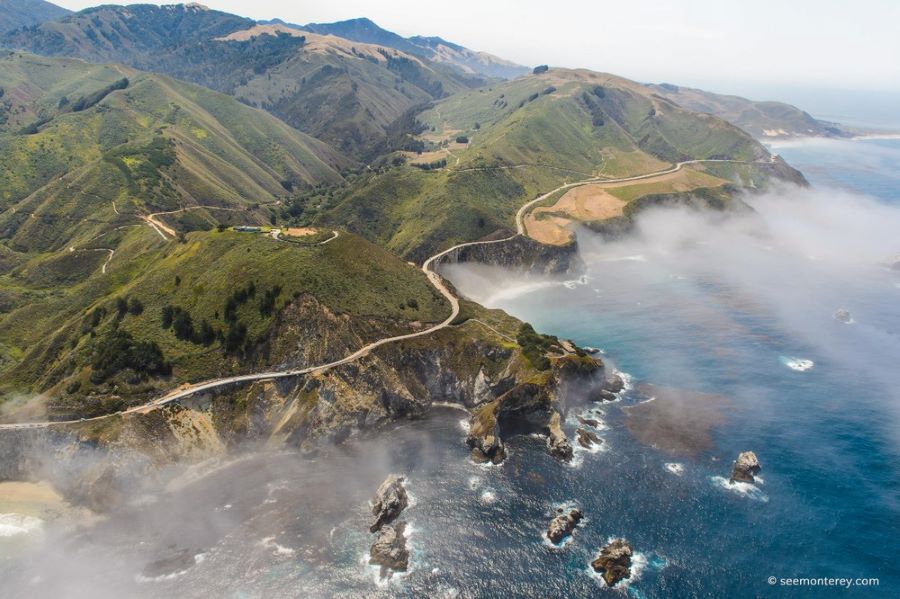 Embark on a quintessential Californian experience as you embark on a journey down the iconic Pacific Coast Highway 1. This adventure will take you through breathtaking natural landscapes and immerse you in the small-town charm that has inspired literary greats like John Steinbeck, Henry Miller, and Jack Kerouac.
Leave the bustling city behind and discover the relaxed atmosphere of the enchanting beach towns just a few hours south of San Francisco. Over the course of two full days, you'll have ample time to explore and immerse yourself in the rugged beauty of the PCH. Keep an eye out for marine wildlife as you traverse the coastal stretches around Monterey. Marvel at the awe-inspiring giant redwoods of Big Sur, feeling dwarfed by their majestic presence. Engage in an active adventure with a choice of either a thrilling kayak excursion or an invigorating e-bike tour.
As night falls, indulge in the culinary delights of Monterey's specialty seafood restaurants before retreating to the comfort of a nearby hotel, ensuring a peaceful night's rest.
Experience the allure of this coastal road trip and create lasting memories as you uncover the natural wonders and laid-back coastal vibes that have enchanted generations of travelers.
EXCURSION HIGHLIGHTS Experience a relaxing beachside retreat in a cozy and comfortable hotel Immerse yourself in the awe-inspiring beauty of the majestic coastal redwoods in Big Sur Embark on a delightful quest to spot adorable and playful sea otters in Elkhorn Slough Capture breathtaking snapshots of the rugged and dramatic coastline along the Pacific Coast Highway (PCH) Indulge in a visit to the renowned Monterey Aquarium or explore the scenic 17-mile drive on an exhilarating e-bike tour Delight in the vibrant atmosphere of famous Cannery Row, where you can savor delectable dining experiences and explore charming shops.
Duration – 2 day tour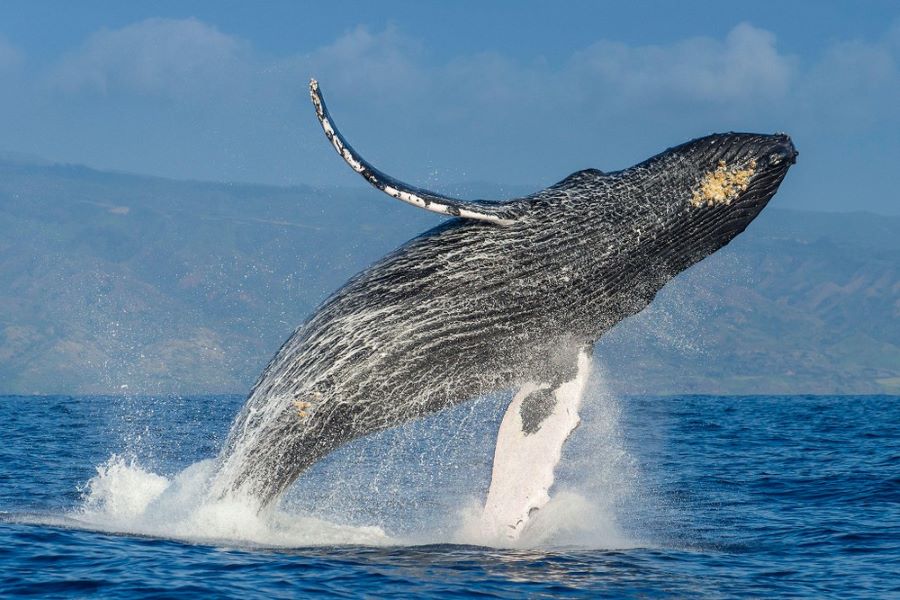 Chris' Whale watching tours is the oldest whale watching and fishing charter company on the Monterey Peninsula. We also have the most experienced skippers in Northern California. Our skippers are on the water daily and will take you to the action.
Take this whale watching tours and immerse yourself in an extraordinary educational experience that will stay with you for a lifetime. With the most skilled and experienced skippers in Northern California, we guarantee a safe and captivating journey through the vast expanse of our remarkable Marine Sanctuary. Our renowned skippers possess unrivaled expertise in locating an impressive array of marine life, including Gray Whales, Killer Whales, Dolphins, Turtles, Porpoises, and various other fascinating species. Offering year-round, fully guided, and family-friendly tours, we invite you to explore the awe-inspiring wonders of the third largest deep submarine canyon worldwide. Delve into the vibrant ecosystem of the Monterey Bay National Marine Sanctuary, teeming with 27 species of marine mammals, over 100 species of marine birds, 345 species of fish, and even the magnificent Leatherback Turtle.
Duration
About 3 hours
Departure times are 10am and 1:30pm daily
Experience a fun day trip with Authentic Adventures Tours in Monterey as you spend a memorable day with us! Sit back and relax as we pick you up from your location and transport you to Monterey, where a world of possibilities awaits. Indulge in some retail therapy, take a leisurely stroll along the boardwalk, and immerse yourself in the breathtaking beauty of the ocean with our whale watching or kayaking options.
For those seeking an extra dose of marine wonders, add a visit to the renowned Monterey Bay Aquarium. If you're eager to explore multiple activities, simply let us know, and we'll customize your itinerary accordingly. Enjoy a delicious lunch, hassle-free transportation, and at least one add-on experience as part of this inclusive day trip.
Duration
12 Hours
Take an immersive experience with our app-guided, self-paced tour. Delight in the mesmerizing beauty and prestige of one of the world's most magnificent natural destinations. For ocean enthusiasts, marvel at the abundance of Sea Otters, Seals, and Sea Lions, and keep your fingers crossed for thrilling sightings of dolphins and whales. Bird lovers will be captivated by the diverse array of native species, including Black-winged Redbirds, Snowy Plovers, Sandpipers, Pelicans, various Seagull species, Hawks, Herons, Falcons, and occasional visitors like Black Oyster Catchers and the rare Snow Goose. Immerse yourself in the wonders of nature and create memories that will last a lifetime on this extraordinary self-guided journey
What to Bring
Please bring a license. All passengers must have a driver's license and must be 18 years or older. Recommended strongly closed-toe shoes. Earbuds are also a plus for hearing the voice narration on the App Tour
Duration – 2 hours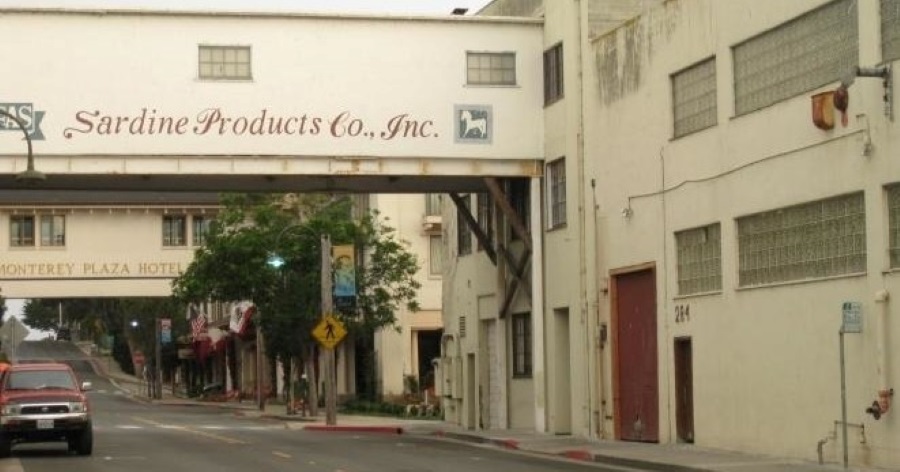 Discover the captivating history and vibrant culture of Monterey with our waterfront and Cannery Row walking tours, taking you from the breakwater all the way to the renowned Monterey Bay Aquarium. Step back in time to the 1930s, when Monterey held the prestigious title of the "Sardine Capital of the World," and experience the places and people immortalized in John Steinbeck's beloved novel, "Cannery Row."
Highlights of our tour include delving into the poignant and romantic tale of the Murray Mansion, exploring the impact of the Associated Oil fire, immersing ourselves in the diverse ethnic communities that shaped the region, and unveiling the secrets of "Doc's Lab," the intriguing backyard laboratory.
Covering approximately 2 miles in a leisurely 1.5-hour stroll, mostly on level ground, it's recommended to wear comfortable shoes. As the weather can be unpredictable, it's always wise to bring a sweatshirt or jacket and a hat.
Please note that gratuities for our tour guides are not included in the ticket price. While not obligatory, gratuities are welcomed and sincerely appreciated by our dedicated guides.
Join us at the benches in the small plaza near the elevators to the parking garage, located on Wave Street between Hoffman & Prescott, for an unforgettable journey through the captivating history of Monterey.
Duration – 2 hours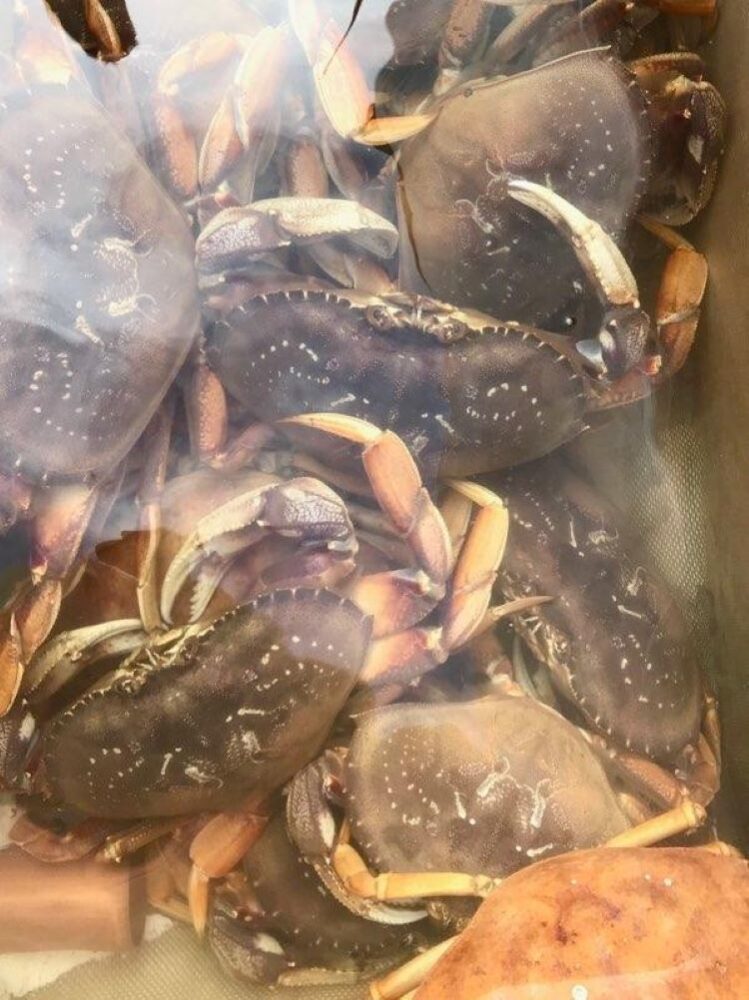 Embark on the thrilling Discovery Whale Watch Crabs 'n Dabs Combo Fishing Trip in Monterey and get ready for an unforgettable experience! Our vessels are now licensed for on-board sales of beer and wine, and our shop is licensed for beer sales. As a result, guests are no longer permitted to bring their own alcoholic beverages on the trips. However, we have you covered with a selection of beer available for purchase at our store and beer and wine on the vessels for individuals aged 21 years and older, complying with the regulations set by the California Alcohol and Beverage Control.
When preparing for the trip, make sure to bring the following essentials:
We always recommend warm layers. You can always take a layer off if you are too warm, but you can't put on a layer you didn't bring. Long pants and close toed shoes are highly recommended. It is also a good idea to bring a water proof layer; not only does it keep you dry, it also protects you from the wind. Hats or sun protection even on overcast days is recommended.
Duration – 12 hour fishing tour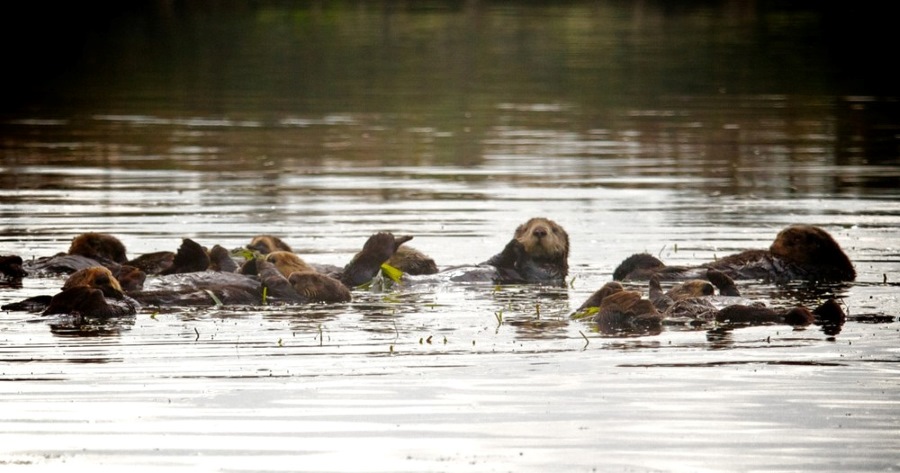 Experience the wonders of Monterey Bay with Monterey Bay Eco Tours as we invite you to join us on a truly unique adventure. Hop aboard our state-of-the-art, electric-powered catamaran for a captivating wildlife tour along one of California's largest tidal waterways. Prepare to be amazed as we navigate the picturesque Elkhorn Slough, a vibrant wetland nestled on Highway 1 between Santa Cruz and Monterey in Moss Landing.
Highlights Embark on a narrated cruise, soaking in the stunning scenery and tranquil atmosphere of the Elkhorn Slough. Keep your eyes peeled for delightful encounters with playful otters, charismatic sea lions, a diverse array of bird species, and other fascinating wildlife that call these serene waters home.
Get ready to embark on an unforgettable journey through the pristine beauty of Monterey Bay's Elkhorn Slough, where incredible wildlife sightings await at every turn.
What's Included
We have a naturalist on board to assist in wildlife spotting, providing insight into the natural wonders of the Slough and to answer any questions. There is also a bathroom on board.
Duration – 1.5 hours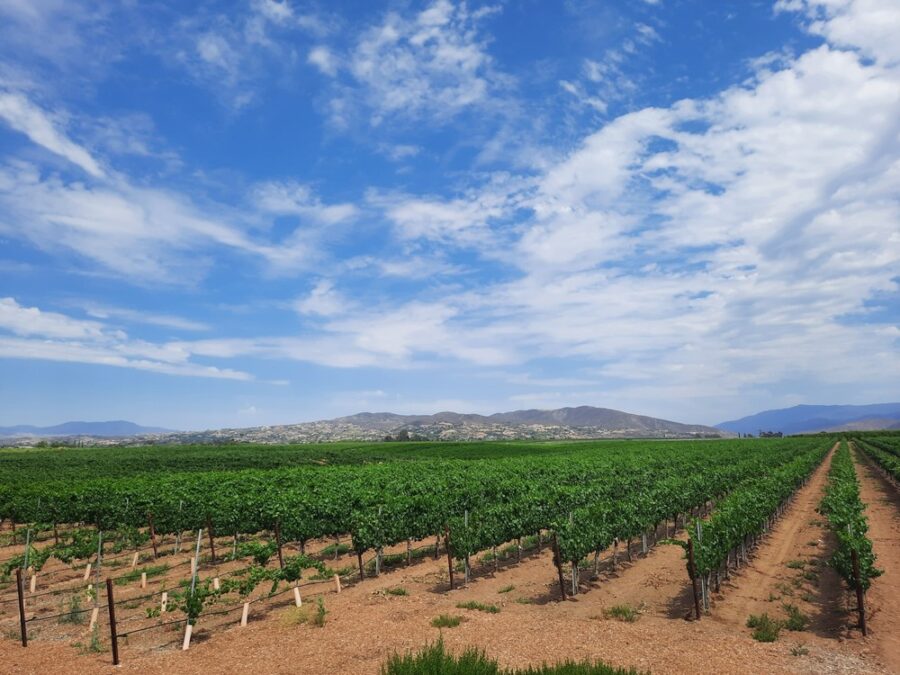 Discover the diverse and captivating wine tasting regions of Monterey Bay with Destination Drivers. This renowned destination offers a remarkable array of wines, thanks to its cool climate, maritime influence, and varied terroir. Delve into the world of flavors as you explore these distinct regions.
The Santa Lucia Highlands is celebrated for its rich and complex Pinot Noir and Chardonnay, showcasing the true essence of the area. In the Carmel Valley, a warmer climate yields bold and robust Cabernet Sauvignon and Merlot, delighting those with a penchant for full-bodied wines. Journey to the Arroyo Seco region, known for its cool-climate Chardonnay and Riesling, where you can savor the finest examples of these varietals in California. Meanwhile, the Salinas Valley offers crisp and refreshing Sauvignon Blanc and Pinot Gris, perfect for those seeking lighter, vibrant wines.
As you venture through the Monterey Bay area, you'll have the opportunity to enjoy a range of tasting experiences. From intimate tasting rooms that offer personalized service to vineyards with scenic vistas, there's something to suit every preference. Immerse yourself in the beauty of the coastline and explore the charming towns that grace the region, adding an extra layer of enchantment to your wine tasting journey.
Prepare to be captivated by the allure of Monterey Bay's wine country, where exceptional wines, breathtaking scenery, and delightful towns converge to create an unforgettable experience for wine enthusiasts and explorers alike.
Duration – 4 hours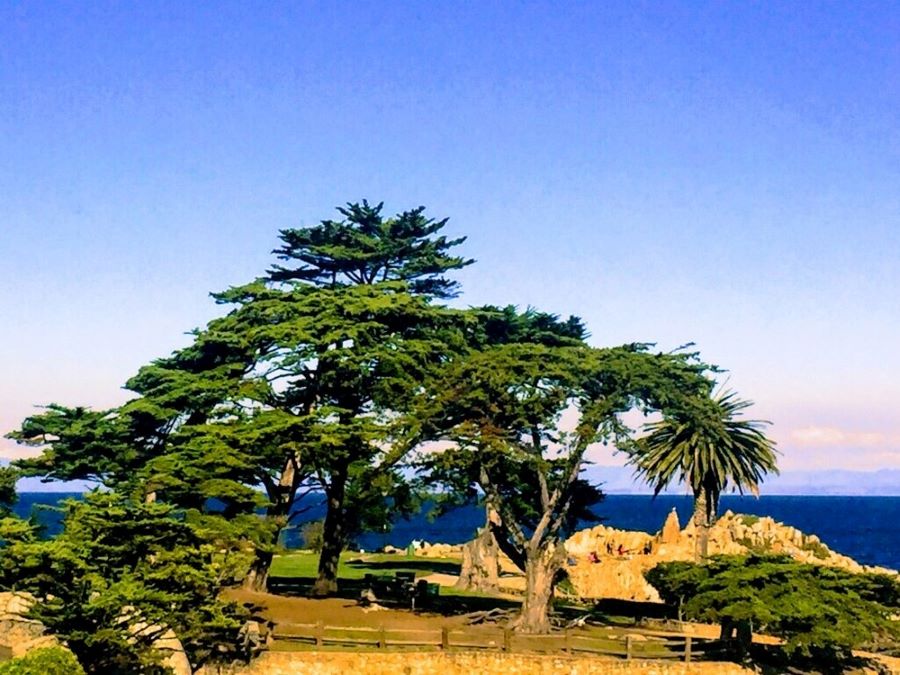 Experience the wonders of one of nature's finest destinations with our app-driven, self-guided tour. Immerse yourself in the beauty and prestige of this extraordinary place, where the ocean reigns supreme. Keep a keen eye out for the abundance of fascinating marine life, from adorable Sea Otters, Seals, and Sea Lions, to the majestic sightings of dolphins and whales if luck is on your side. For bird enthusiasts, prepare to be enchanted by the diverse array of native species, including Black-winged Redbirds, Snowy Plovers, Sandpipers, Pelicans, Seagulls of all varieties, Hawks, Herons, Falcons, and occasional visitors like Black Oyster Catchers and even the rare Snow Goose. Embark on an adventure that will leave you awe-struck by the captivating wildlife that calls this place home.
Duration
This option is for a two hour timeframe and is set on the calendar for Saturdays and Sundays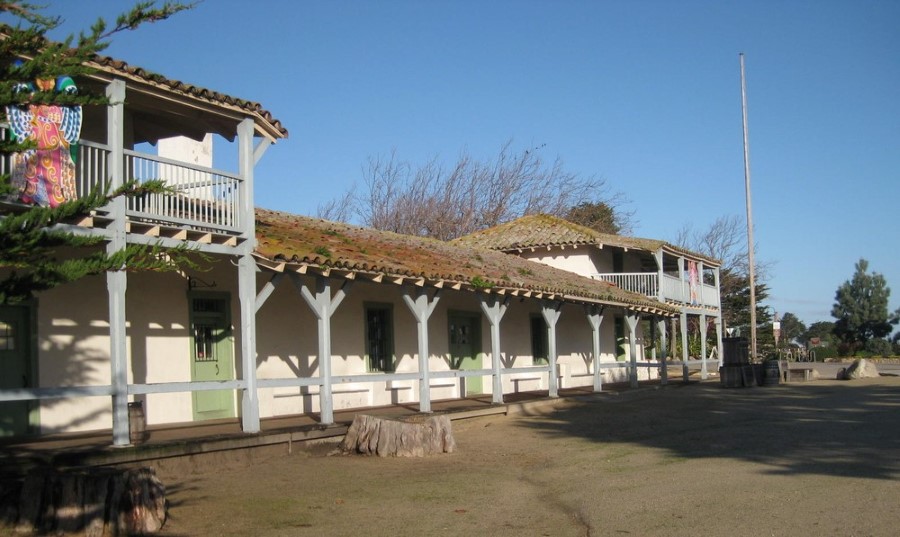 Immerse yourself in the rich history of Monterey with the knowledgeable guides of Monterey Walking Tours. Step back in time as you explore the Cradle of California on foot, from the early days of Spanish explorers to the pivotal moments of California statehood.
During this captivating 2-hour tour, you will be regaled with intriguing stories about:
The significance of Monterey's historic adobes and other notable sites
The lives and experiences of the city's early residents
The Conquest of California and its impact on Monterey's history
Prepare to witness a multitude of historical landmarks along the way, including Colton Hall, Old Whaling Station, Thomas Larkin's house, The Custom House, and many more!
Join us for an engaging, entertaining, and highly-rated tour that promises fun for all ages. Please note that gratuity for your guide is not included in the tour price, but it is warmly welcomed as appreciation for a job well done! The meeting location is at the statue of Portola, located at 3 Portola Plaza in Monterey.
Embark on a journey through time and discover the captivating stories and significant sites that have shaped Monterey's remarkable history.
Duration – 2 hours
Weather and best time to visit Monterey County
Monterey County enjoys a mild and pleasant climate throughout the year, making it an inviting destination to visit at any time. However, there are certain seasons that offer optimal weather conditions and unique experiences.
The best time to visit Monterey County is typically during the months of April to October. Spring and fall bring mild temperatures with comfortable daytime highs ranging from the 60s to 70s Fahrenheit (15-25 degrees Celsius). These seasons offer a pleasant balance of sunshine and cooler breezes, creating ideal conditions for outdoor activities and exploration.
Summer, from June to August, is a popular time for tourists, as temperatures reach their peak, ranging from the 70s to 80s Fahrenheit (25-30 degrees Celsius). The region experiences less rainfall during this period, providing ample opportunities to enjoy the beautiful beaches, marine activities, and outdoor festivals.
Winter, from December to February, brings cooler temperatures, with daytime highs in the 50s to 60s Fahrenheit (10-20 degrees Celsius). Although winter may have some rain showers, it is generally milder compared to other parts of the country. This season offers a quieter and more serene ambiance, with the possibility of witnessing migratory wildlife and enjoying discounted rates on accommodations.
It's worth noting that Monterey County's coastal location can lead to cool ocean breezes and fog, particularly in the mornings and evenings. Layered clothing is recommended to ensure comfort throughout the day.
More inside tips to doing any Monterey Tour
Exploring Monterey beyond the typical tourist attractions can reveal hidden gems and provide a deeper understanding of this coastal California town. Here are some inside tips for a more immersive experience:
Visit Local Farmers' Markets:

Check out the local farmers' markets, such as the Monterey Farmers Market and Pacific Grove Certified Farmers' Market. You can sample fresh, locally grown produce, artisanal foods, and unique crafts while mingling with locals.

Explore Old Fisherman's Wharf:

While it's a touristy area, Old Fisherman's Wharf has some charming spots and delicious seafood. Try the clam chowder at one of the many seafood shacks or explore the historic Fisherman's Wharf Association's Walking Tour.

Art Galleries and Studios:

Monterey has a thriving arts scene. Explore the various art galleries and studios in the area to appreciate local talent and perhaps even purchase a unique piece of art.

Cultural Events and Festivals:

Check local event calendars for cultural events and festivals that may be happening during your visit. Monterey hosts numerous cultural festivals, art exhibitions, and live performances throughout the year.

Scenic Drives Beyond 17-Mile Drive:

While 17-Mile Drive is famous, consider taking lesser-known scenic drives like the drive along Carmel Valley Road or the Pacific Grove Loop. You'll discover picturesque landscapes and charming neighborhoods.

Birdwatching:

Monterey Bay is a haven for birdwatchers. Bring binoculars and a field guide, and head to local parks or nature reserves to spot a variety of bird species, including migratory birds.

Learn About Local History:

Explore Monterey's rich history by visiting lesser-known historical sites and museums, such as the Pacific House Museum or the Pacific Grove Museum of Natural History.

Hike the Lesser-Known Trails:

While Point Lobos and Garrapata State Park are well-known, consider hiking less crowded trails like Palo Corona Regional Park or Jacks Peak Park for a quieter and more intimate nature experience.

Coffee Shops and Cafés:

Seek out local coffee shops and cafés away from the main tourist areas. These spots often offer a cozy ambiance and a chance to mingle with locals.

Community Events:

Check if there are any community events, lectures, or workshops happening during your visit. These events can provide insight into local culture and current issues.

Learn About Marine Conservation:

Monterey is at the forefront of marine conservation efforts. Consider taking a tour or attending a lecture at a marine research or conservation center to gain a deeper understanding of the local ecosystem.

Sunset Viewing Spots:

Enjoy stunning sunsets from lesser-known spots like Asilomar State Beach or Pacific Grove's Lovers Point Park. Bring a picnic and watch the sun dip below the horizon.

Community Gardens:

Some neighborhoods in Monterey have community gardens. Explore these gardens for a peaceful and beautiful setting.

Volunteer Opportunities:

If you have some time to spare, inquire about volunteer opportunities with local environmental organizations or nonprofits. It's a rewarding way to give back to the community.
By exploring these lesser-known aspects of Monterey, you'll gain a deeper appreciation for the town's culture, history, and natural beauty while experiencing a more authentic side of this coastal gem.
Check out these other attractions and places to visit around Monterey
If you are touring around Monterey County, check out all these fantastic attractions and places to visit in the area.
Weekend getaway to Carmel by the Sea
Explore Pfeiffer beach in Big Sur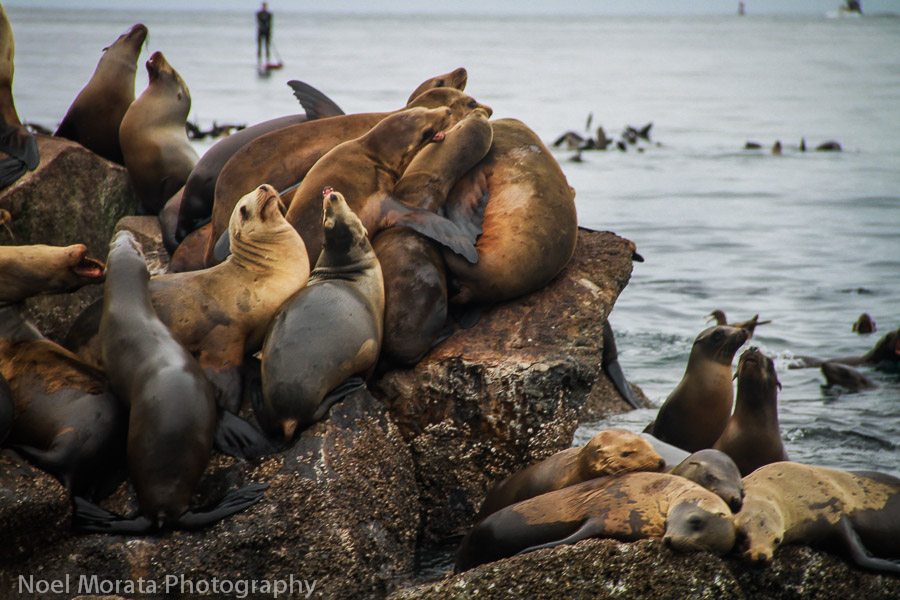 Conclusion to taking these 10 Monterey Tours

In conclusion, Monterey tours offer a gateway to an enchanting world of natural beauty, rich history, and captivating experiences. Whether you choose a guided tour or opt for self-guided exploration, Monterey has something for everyone. From the awe-inspiring marine life and breathtaking coastal landscapes to the iconic landmarks and hidden gems, this coastal gem never fails to mesmerize visitors. Immerse yourself in the vibrant culture, indulge in the local flavors, and uncover the secrets of Monterey's past.
Whether it's a whale watching adventure, a stroll along the boardwalk, or a visit to the renowned Monterey Bay Aquarium, each tour promises memories that will last a lifetime. Discover the wonders of Monterey and create your own unforgettable story in this remarkable destination.
If you like what you see, come and check out my other social media channels for more updates, including Instagram, and Pinterest .
Disclosure – some of the links above are to affiliate sites that are either reviews or recommendations if you book helps to keep our site running. We appreciate your supporting our website meanwhile