Explore Stow Lake in Golden Gate park at San Francisco
Stow Lake in Golden Gate Park is breath taking especially during the spring to summer timeframe when the entire area around the lake is filled with California native wildflowers in bloom along with some other perennial die hards that color to the walkways around the lake.
History of Stow Lake
Boating around Stow Lake has been a favorite pass time in Golden Gate Park since 1893 when a man-made lake was created around Strawberry Hill and became an instant success in the park. The added boathouse with the charming Alpine features were created in 1946 and housed all the various boats that you can currently rent to go around the lake.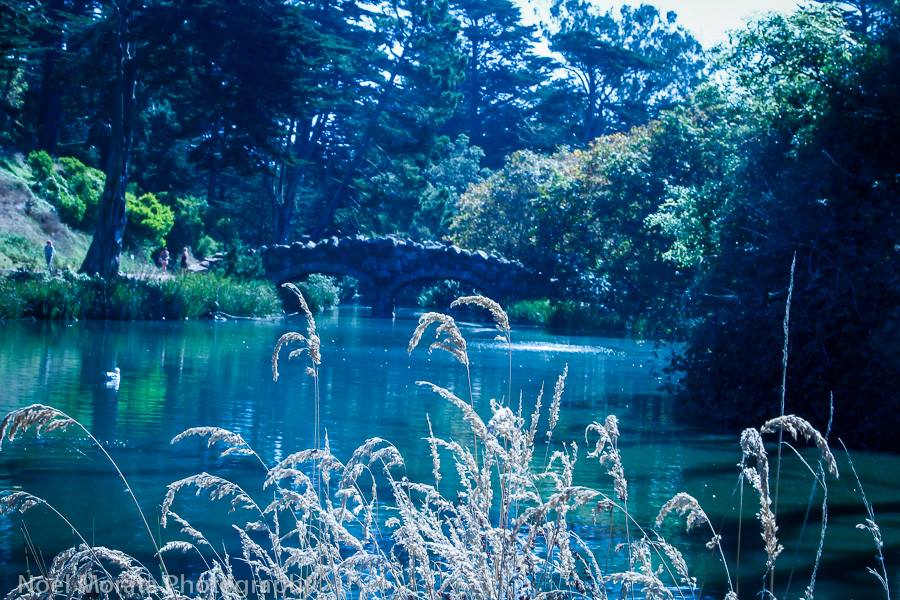 What to do and see around Stow Lake?
The man-made lake is beautiful and fun to walk around the shoreline parts of the lake and also to climb Strawberry Hill up to the high areas to get some wonderful views of the surrounding park
You can also do some fun boating on the lake with a variety of peddle boats, electric boats and row boats for those inclined for a better workout on the lake.
You can take the many trails for walking or running around the lake for exercise
There is a beautiful pagoda with seating area that you can visit along the lake
Enjoy all the wildflowers and perennials in bloom around the lake year-round.
There is a man-made waterfall on the lake, 110-foot Huntington Falls which is fun to pass through or view closer when you climb up Strawberry Hill
Also, there is a gorgeous stone bridge that is beautiful and worth a photo op in this area of the lake.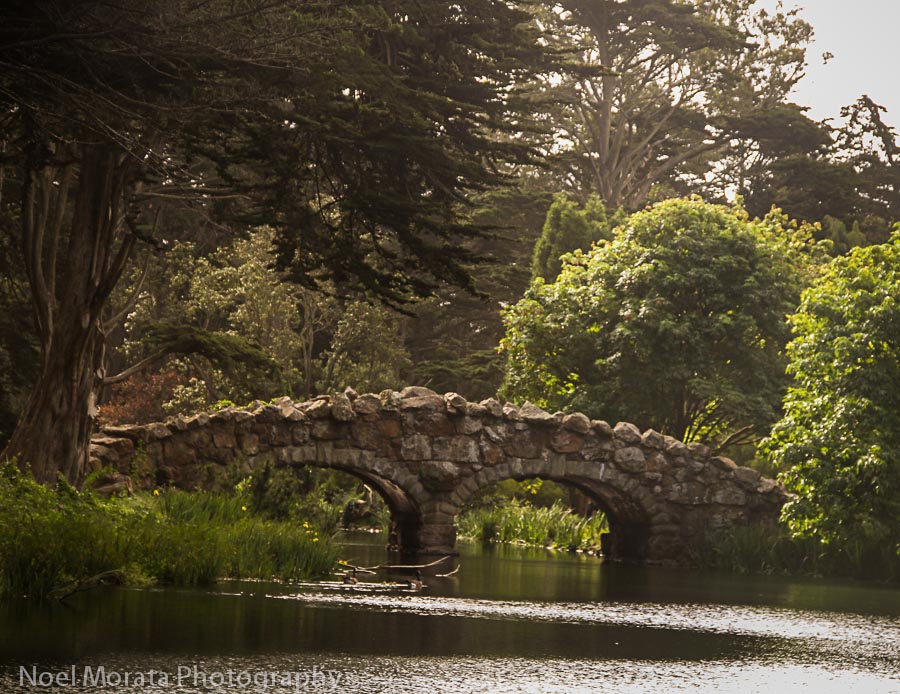 Directions to Stow Lake
Stow Lake is located at 50 Stow Lake Drive near John F. Kennedy Drive in San Francisco's Golden Gate Park. There is easy parking all around the road that circles around the entire lake or closer to the boathouse if you plan on doing some row boat fun.
The Stow Lake Boathouse is open daily, 11 am to 5 pm Monday through Thursday and 11 am to 6 pm Friday through Sunday.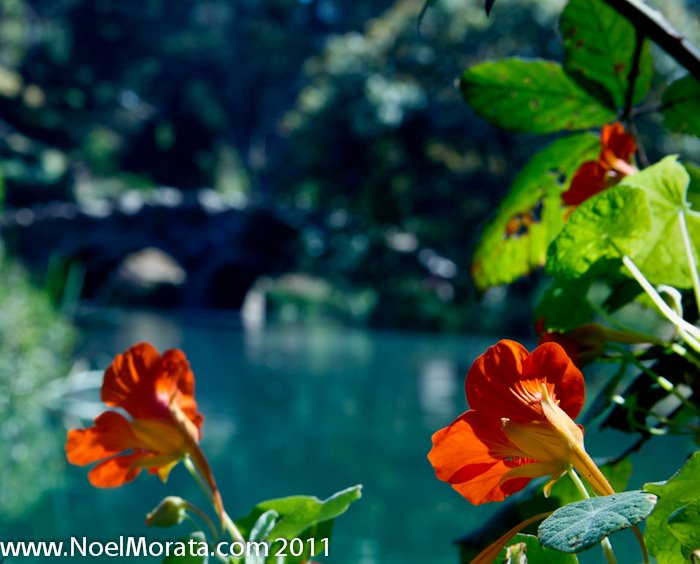 Renting a boat at Stow Lake
You can rent boats by the hour with peddle boats at $28.50 per hour and row boats at $22.50 per hour, there are 4 -6 man peddle boats and some assisted boats that you can also rent for $38.50 on an hourly basis at the boat house.
All riders are required to wear life vests and the boats and parts are sanitized each time for Covid cleaning.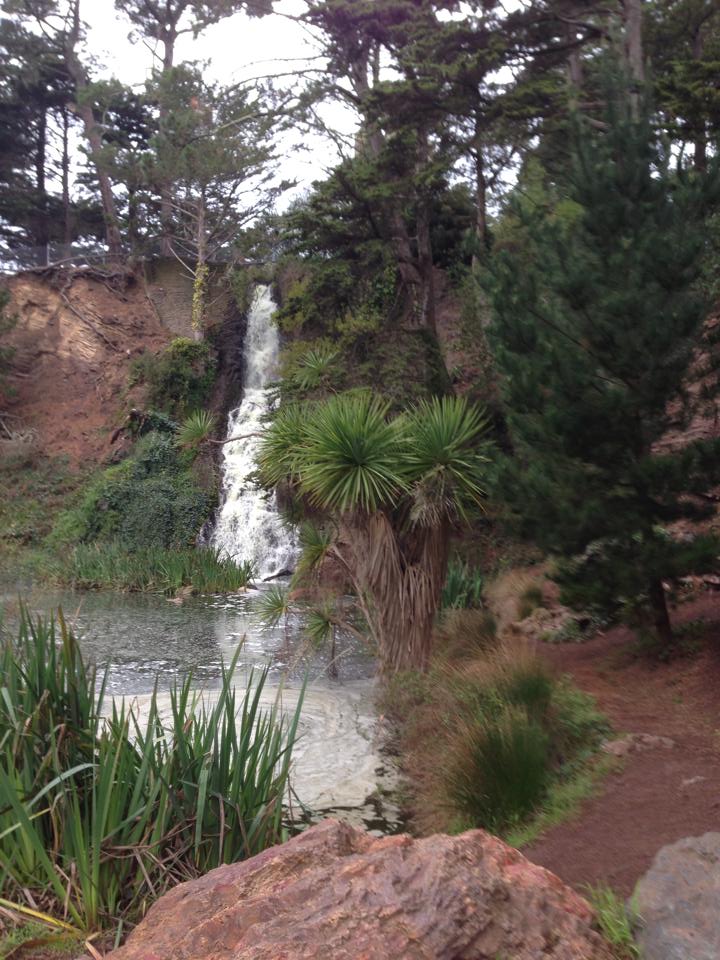 What else to see around around Stow Lake and Golden Gate Park
Golden Gate park has so many wonderful public areas and gardens to explore in the park for you to enjoy including:
Visit the Japanese Tea Garden
Enjoy the Conservatory of Flowers
San Francisco Arboretum
Japanese Tea Garden
Check out more details to visiting the various gardens at Golden Gate Park here or check out the main website for more details.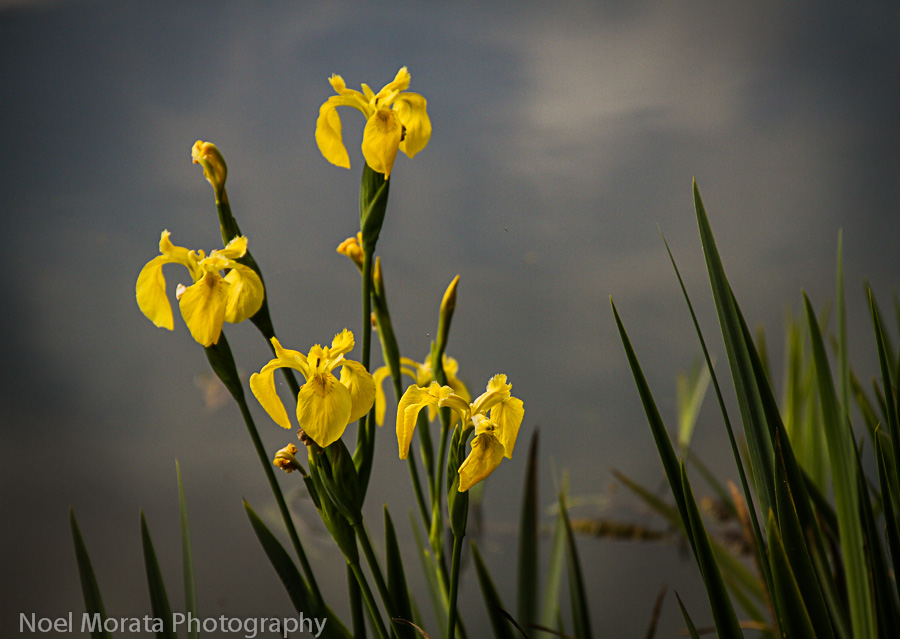 Conclusion to visiting Stow Lake
So, these are all the most popular and well-loved parts of Golden Gate Park that locals and visitors enjoy including Stow Lake. If you have been here, we would love to hear your thoughts or inside tips to visiting the area.
Thanks for visiting California and Beyond, if you enjoyed the post, please do share it with any of the social media buttons located on the site, thanks so much!