San Francisco Tours and Excursions: Uncover the Best of the City!
San Francisco offers an abundance of must-see attractions, making a visit to the city quite overwhelming. However, opting for a guided tour can greatly enhance your experience by ensuring you make the most of your time there. The choices for adventures are plentiful as well, including day trips to charming wineries, culinary tours in culturally diverse neighborhoods, picturesque boat cruises in the Bay Area, and much more.
No matter what your interests are or which part of San Francisco you wish to explore, there is a top-notch tour available to cater to your preferences. To assist you in making a decision, we have curated a list of the eight finest tours and excursions in San Francisco. Whether you're interested in uncovering hidden gems or admiring the city's renowned landmarks, this list is sure to offer something that piques your curiosity. Take a look below to find out more!
Why do a guided tour of San Francisco?
Opting for a guided tour of San Francisco can enhance your visit in several ways:
Insider Knowledge: Local tour guides possess in-depth knowledge of the city's history, culture, and hidden gems. They can provide context and stories that bring San Francisco's landmarks and neighborhoods to life.
Efficiency: Guided tours are designed to maximize your time. You can cover more ground and see multiple attractions in a single day, particularly useful if you have limited time in the city.
Local Perspective: Guides offer a local's perspective, sharing tips, recommendations, and insights that you might not find in guidebooks. They can suggest great restaurants, lesser-known attractions, and the best photo spots.
Safety and Comfort: You can relax and enjoy the experience without worrying about navigation, parking, or public transportation. Guided tours often include comfortable transportation options.
Exclusive Access: Some tours provide access to restricted areas or special experiences. For example, a wine tour in Napa Valley might include private tastings at wineries, while a night tour could offer views from a closed observation deck.
Customization: Many tours offer various themes or routes, allowing you to choose the one that best suits your interests. Whether you're into history, food, art, or nature, there's likely a tour that caters to your preferences.
Learning Experience: Guided tours often include educational elements, making them suitable for families and those who enjoy learning about the places they visit.
Language Assistance: If you're not fluent in English, guided tours can provide language support, ensuring you understand the information and can fully engage with the experience.
Local Support: In case of unforeseen circumstances or emergencies, your tour guide can offer assistance and local knowledge to help you navigate any challenges.
Environmental Considerations: Some tours prioritize eco-friendly transportation options, such as electric buses or bicycles, minimizing the environmental impact of your visit.
Historical and Cultural Context: Guides can offer insights into the cultural nuances and historical events that have shaped San Francisco, providing a richer understanding of the city's identity.
In summary, guided tours offer convenience, knowledge, and a well-structured experience that can make your visit to San Francisco more enjoyable and enriching. Whether you're a first-time visitor or returning to explore further, a guided tour can help you uncover the city's secrets and create lasting memories.
10 Best tours to take in San Francisco
These guided tours are highly rated and well worth the experience and time. Your trip to San Francisco with these tours will be a highlight of you visit.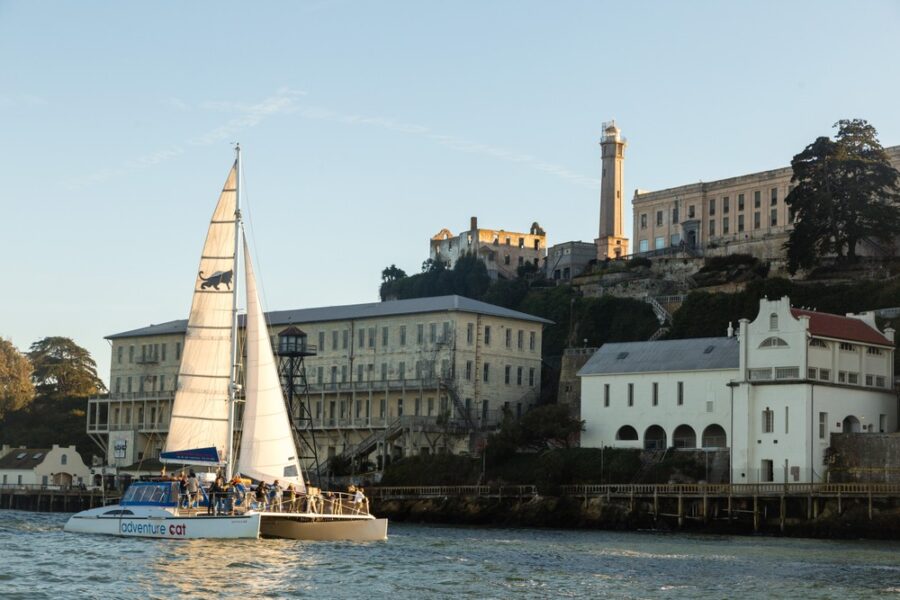 Enhance your Bay experience with this Sail 'n Jail package! This combo sail experience includes an exhilarating Bay Cruise aboard Adventure Cat along with a separate journey to the world-renowned Alcatraz Island.
Previously housing some of America's most infamous criminals, the federal penitentiary that operated on Alcatraz from 1934 to 1963 has bestowed a dark and enigmatic allure upon "The Rock." The presence of notorious inmates such as Al "Scarface" Capone and the "Birdman" Robert Stroud contributed to the island's notoriety. Even today, Alcatraz remains renowned as one of the world's most legendary prisons.
Departure Times
• Morning Alcatraz Departure – 11:00 AM
PLEASE arrive to PIER 33 30min early to pickup your Alcatraz tickets directly at their Will-Call booth with a photo ID.
• Afternoon AdCat Bay Sail Departure – Depending on the time of year, 3:30pm or 4:30pm from Dock J, PIER 39 (About a 15min walk along the Embarcadero from the Alcatraz location.)
Note: Alcatraz Tour times are subject to change. You are purchasing a package of two separate trips. Adventure Cat departs from Pier 39, Dock J (right next to the sea lions). Alcatraz Cruises depart from their home base at Pier 33.
Why choose this tour
You get two different tour experiences – one visiting Alcatraz and the other a fantastic sailing experience on the bay. It's a great combo to visit historic Alcatraz and then do a fabulous sail around San Francisco Bay!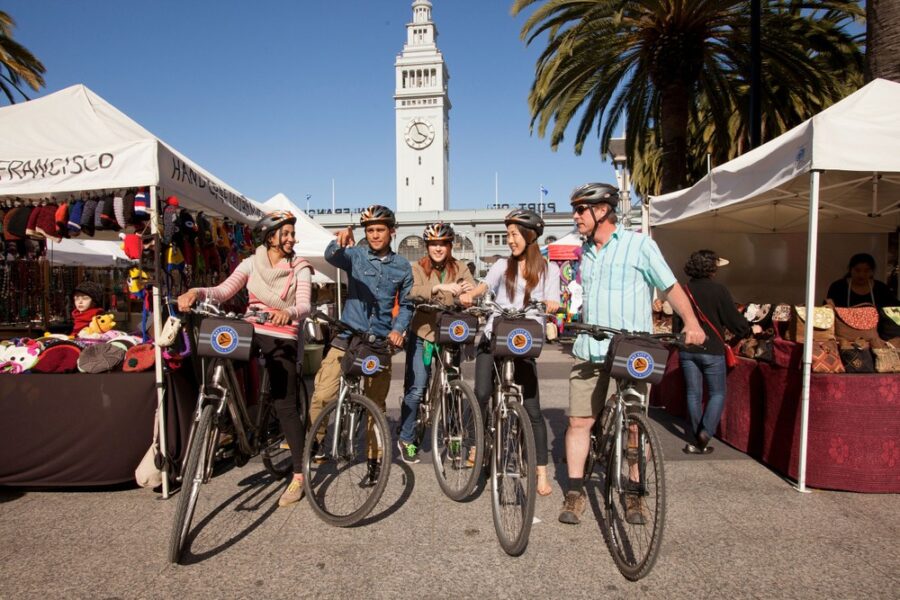 After immersing yourself in the captivating history of San Francisco's most intriguing landmark during the Alcatraz Prison Tour, get ready for an extraordinary adventure on an Electric bike tour through the city's streets. Delve into the hidden corners of North Beach's vibrant "Little Italy" and capture up-close photos of the iconic Transamerica Pyramid. Witness the transformation of Barbary Coast and San Francisco's historic supper clubs, discovering how these neighborhoods have evolved from scandalous to dazzling.
Pedal your way around the renowned AT&T Ballpark, venturing into the culturally diverse Mission, Castro, and Haight Ashbury neighborhoods. Witness the ever-changing street art and immerse yourself in the local culture that defines each area, making them truly unique communities. Traverse Nopa and take in the picturesque Painted Ladies of Alamo Square before reaching the splendid Civic Center. Journey through Polk Gulch, San Francisco's original gay neighborhood, and conclude your ride at Aquatic Park. The finale awaits in the lively atmosphere of Fisherman's Wharf.
Prepare for an unforgettable exploration of San Francisco's vibrant streets, blending history, culture, and iconic landmarks as you pedal through the city on an Electric bike tour.
NOTE: The day you reserve is dedicated to the Alcatraz Tour. We will schedule your bike tour for the following day at 11 am!
Tour length
Alcatraz Tour 2 to 3 hours
Bike Tour up to 4 hours hours(Different day)
Why choose this tour
This is a fantastic combo tour that offers you to visit Alcatraz and enjoy the island and views and the next day, you take an electric bike to some of the cool spots of the city, back streets, cultural landmarks and a great combination of historic, old and modern places of the city to explore.
Book Alcatraz & Streets of San Francisco Tour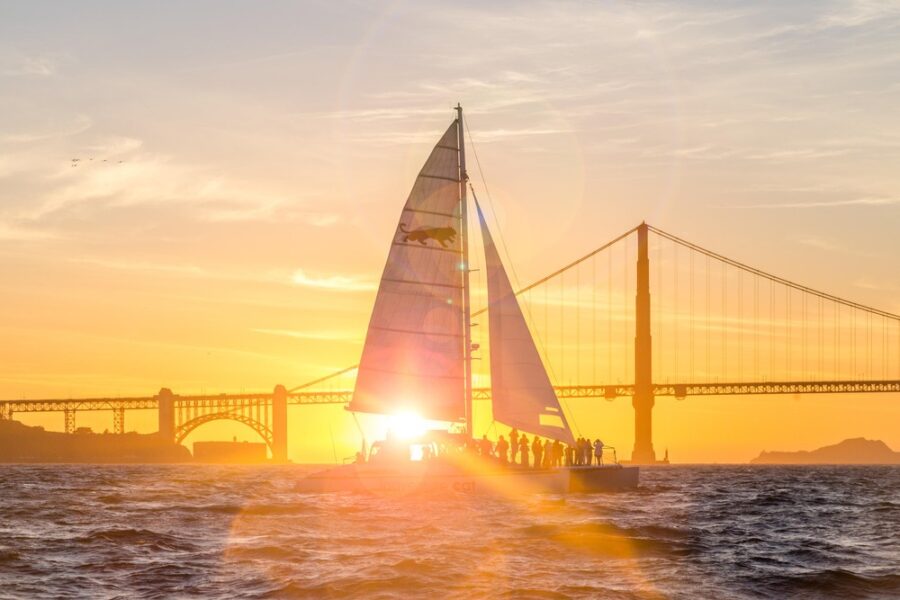 Immerse yourself in the unmatched urban beauty of San Francisco aboard an Adventure Cat catamaran as it glides through the invigorating waters of the Pacific in San Francisco Bay. Escape the city's urban ambiance and witness the vibrant essence of San Francisco from a unique sea-based perspective.
Our 55′ and 65′ catamarans offer a complete 360-degree, sheltered viewing area for those who prefer to relish the breathtaking views without the breeze. For the more adventurous souls, we provide canvas trampoline nets that allow you to get up close and personal with the Bay, embracing the invigorating open sea air while taking in the magnificent sights.
During this unforgettable sail on San Francisco Bay, you will:
Cruise past the historic Alcatraz Island and Sausalito
Sail beneath the awe-inspiring Golden Gate Bridge
Glide alongside the stunning San Francisco city skyline
Encounter a lively colony of barking sea lions
Tour length – 1.5 hours
Why choose this tour
Our most popular cruise, a view you'll never forget! You'll have a fantastic sail with amazing views of the bridges and city skyline behind you.
This tour includes:
Key points about this tour:
Our 1.5-hour Sunset Sail is for those who want a serene, magical, and maybe romantic experience—it's the perfect date night!
Includes 1 beer/wine drink per ticket. Additional soda, beer and wine are available for purchase at the cabin bar. CC and Cash accepted at the bar
Watch the city slowly light up behind you as the Golden Gate Bridge glows in the dwindling sunlight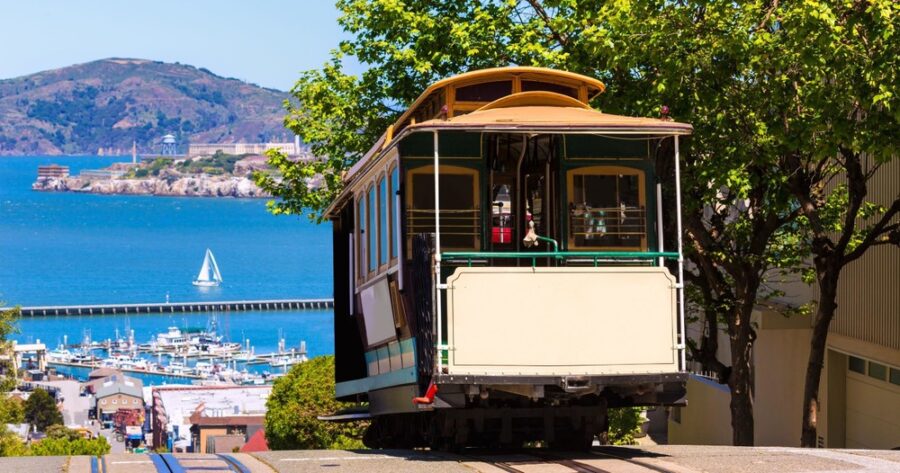 Tour highlights
This fantastic bike and city tour combination will give you the best of both worlds in one day to experience the main attractions and a chance to bike around the Golden Gate Bridge.
8am-9am: Pickup at major hotels in San Francisco for City Tour
9:00am-12:30am: Visit Fisherman's Wharf, Palace of Fine Arts (phpto stop), Golden Gate Bridge (2 stops at different vista points), Land's End (photo stop), Ocean Beach, Golden Gate Park, Haigh-Ashbury, Castro, Civic Center, Chinatown, North Beach.
12:30pm: Drop off at the Zephyr Hotel in Fisherman's Wharf. Enjoy lunch and walk around (lunch not included)
1:30-2:30pm: Start your bike ride from our 2661 Taylor Street Tour Center. Ride along Golden Gate Bridge and back to the bike shop.
End of Day – return bike at 2661 Taylor Street Tour Center.
Tour length 8 Hours
Why choose this tour
Pickup at major hotels in San Francisco for City Tour
Includes visits to the main city attractions like Chinatown, FIsherman's Wharf, Golden Gate Park, Ocean Beach
This tour includes:
tour and bike ride combination
Pick up from major hotels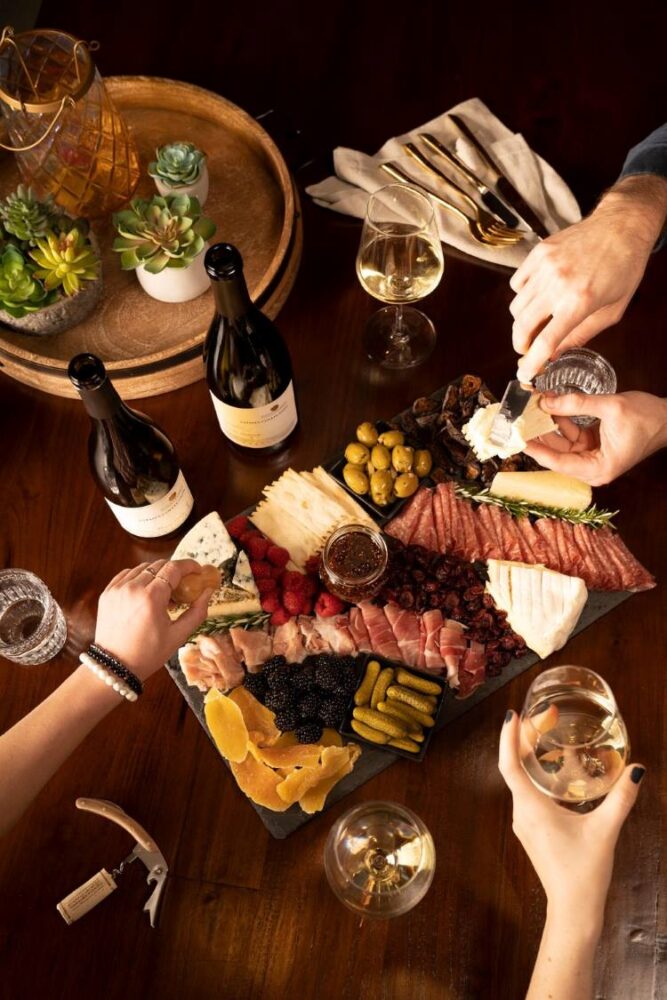 Tour Highlights
The day kicks off amidst the awe-inspiring beauty of Armstrong Woods, where towering trees reach a staggering height of 300 feet, creating an unparalleled opportunity to immerse yourself in the presence of these ancient giants that have graced the Earth for 1500 years.
Our journey continues to Kendall-Jackson winery and its flourishing culinary garden, where the farm-to-table culinary movement thrives. Take a leisurely stroll through the gardens that serve as a bountiful source of vegetables and herbs for California's most esteemed restaurants, witnessing firsthand the vibrant essence of the local produce.
After marveling at the abundant offerings of the culinary garden, Kendall Jackson's acclaimed chefs will treat you to a delectable four-course lunch thoughtfully paired with the winery's finest selections. The seasonal menu showcases the freshest ingredients sourced from the garden, as well as locally procured meats and fruits, ensuring a truly exceptional dining experience.
Tour length – 8 Hours
Why choose this tour
This is the perfect escape from the city to visit a slice of Sonoma county. You'll get a chance to visit the giant redwoods at Armstrong Woods and Guerneville and then having a culinary meal and tasting at an iconic winery that will be a highlight to your visit to Sonoma. It will be a fun filled day in wine country up in Sonoma County.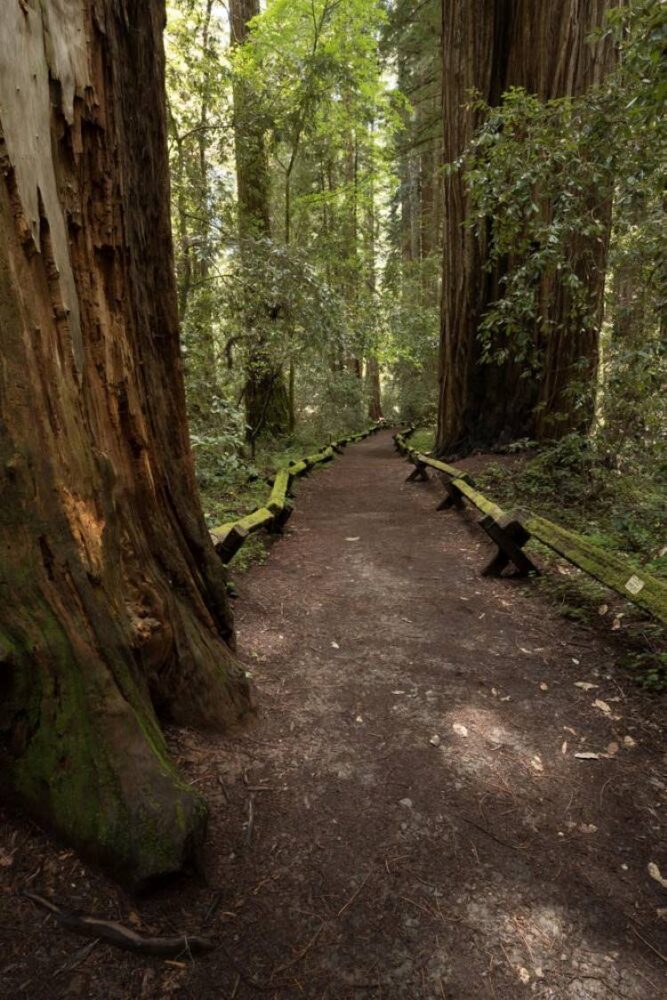 Sit back, relax, and allow Best Bay Area Tours to take you on an unforgettable journey through the wonders of the redwoods, California coast, and charming towns, providing a comprehensive and enriching experience of the Bay Area's natural and cultural treasures.
Enjoy this comfortable 15-passenger Mercedes Sprinter which will pick you up from your San Francisco hotel. We start the journey on a tour of Redwoods, the California Coast, and Sausalito Tour, which will guide you from San Francisco. Crossing the Golden Gate Bridge, we past the scenic Marin Headlands, and up Highway 101 to an enchanting redwood forest known as Armstrong Redwoods State Natural Reserve. Prepare to be amazed as you encounter Coastal Sequoias (Redwoods) that surpass the trees in Muir Woods in height (310 feet/95 meters), width (15 feet/4.6 meters), and age (1400 years old). This grove is truly a sight more breathtaking than Muir Woods, and we guarantee an unforgettable experience.
During the drive to Armstrong Redwoods, our knowledgeable tour guide will share the fascinating story of how this particular grove was spared from the devastating clear-cutting that occurred during the gold rush. Col. James Armstrong played a crucial role by acquiring multiple parcels of land and setting them aside for preservation and public use.
Before reaching the park, we will make a brief stop at a café where you can indulge in refreshing drinks and snacks. Once inside the redwood grove, you will have a special opportunity to embark on a serene walk amidst the majestic and awe-inspiring redwood trees, following a clearly marked trail. Keep an eye out for a seasonal waterfall too! You will have at least one and a half hours to soak in the beauty of Armstrong Redwoods.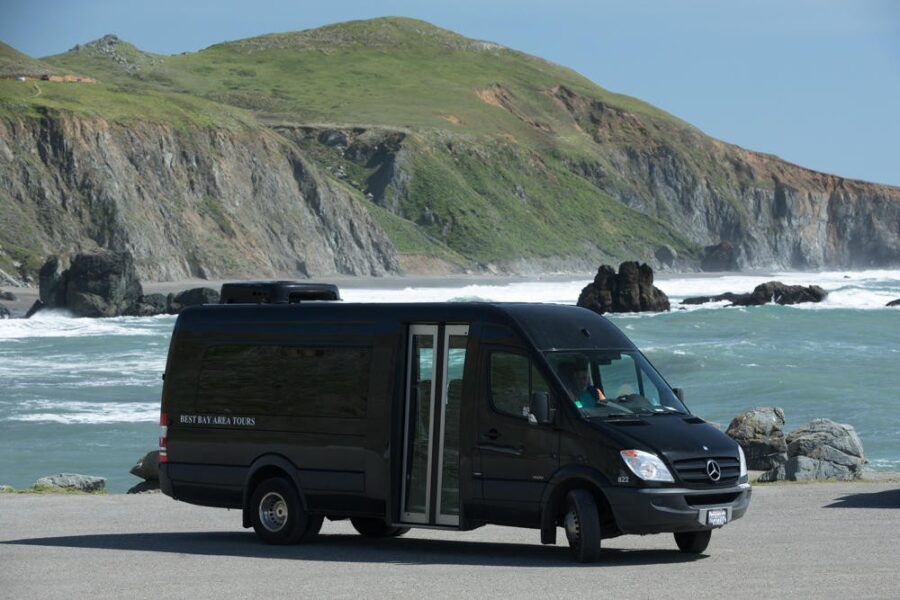 Leaving Armstrong Redwoods behind, our journey continues to the charming Northern California town of Guerneville. There, you will have time to enjoy lunch and explore the delightful shops along the main street. Afterward, we will take a short drive to the stunning Northern California coast, where you can marvel at the vast ocean and captivating rock formations. You can even dip your feet into the Pacific Ocean and, if you're lucky, witness the magnificent sight of a whale spouting or breaching. Our next stop will be in Bodega Bay, where you can savor some California saltwater taffy and browse coastal souvenirs. Continuing on, we will visit the town of Bodega, made famous by Alfred Hitchcock's movie "The Birds," where you can capture memorable pictures at the schoolhouse featured in the film.
Our final destination will be Sausalito. You have the option to stay and spend additional time in Sausalito, returning to San Francisco at your own pace via ferry. Alternatively, you can accompany us back to San Francisco, with a stop in the Marin Headlands. There, you'll be treated to breathtaking views of the Golden Gate Bridge against the backdrop of the city.
Tour Schedule
8.5 Hours
7:30 – 8:15 Pick up from your San Francisco hotel
8:30 Drive across the Golden Gate Bridge to Armstrong Redwoods Natural State Reserve
10:00 Café for drinks and snacks
10:30 – 12:00 Explore magical Armstrong Redwoods
12:00 – 1:00 Lunch in the town of Guerneville
1:15 Drive to California coast and visit Bodega Bay and the town of Bodega
3:00 Drive to Sausalito
4:00 Arrive in Sausalito with the option to stay and return to San Francisco on your own
4:45 Arrive in San Francisco and your hotel
Why choose this tour
You get to experience a slice of Sonoma and Marin county on this fun road trip to visit the West Sonoma area and coast, the redwoods at Armstrong and a ride back through scenic coast to Bodega and then to Sausalito. It's a great day trip to spend outside of San Francisco.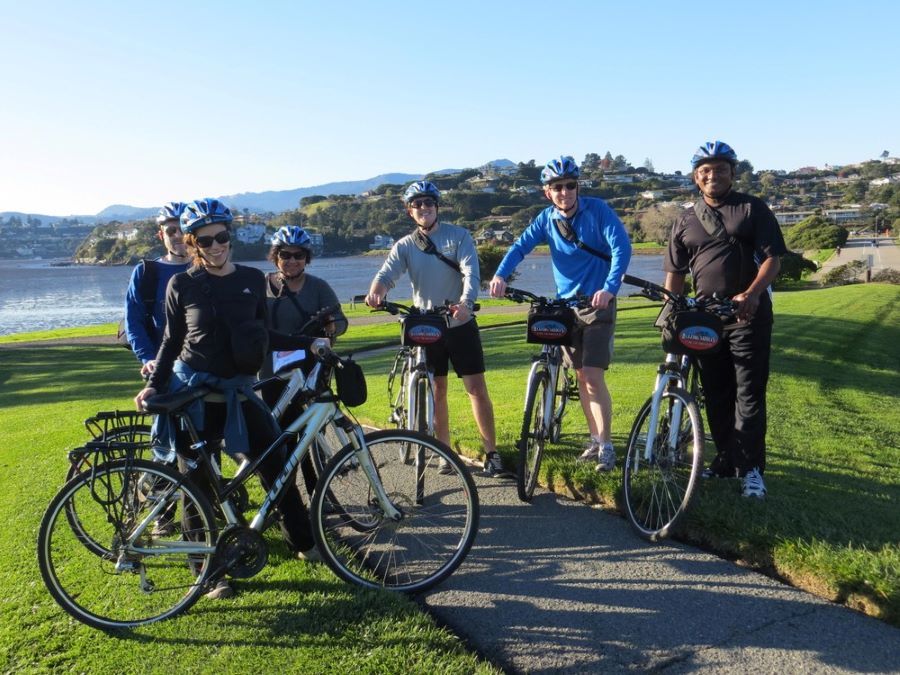 Indulge in the delightful experience of our exclusive "Bike and Brew" tour, which takes you across the iconic Golden Gate Bridge to the charming town of Sausalito. Accompanied by our knowledgeable local guides, you'll embark on a scenic journey that unveils the beauty of San Francisco and ends with a visit to one of our favorite local spots.
The adventure commences at the picturesque Aquatic Park in Fisherman's Wharf. Pedaling along the mostly flat National Park Bike Path, you'll pass through Fort Mason, the Marina, and Presidio National Park, leading you to the iconic Golden Gate Bridge. Along the way, our expert guide will regale you with entertaining and educational insights, including the fascinating history behind the construction of the Golden Gate Bridge. As you traverse the bridge's sidewalk, enjoy breathtaking vistas of the city skyline and the bay before descending into the enchanting bayside town of Sausalito in a thrilling 10-minute downhill ride.
The guided portion of the tour concludes in Sausalito, where you'll be presented with a $20 voucher to be redeemed at Joinery, a beloved local rotisserie and beer hall. Revel in a sumptuous meal or refreshing beverages as you unwind in this delightful establishment, adored by both residents and visitors. With all-day bike rental included, you'll have the freedom to relax in Sausalito at your leisure. When you're ready, you can either cycle back to San Francisco or bring your bike onto the ferry for a leisurely return journey.
Departing daily from our location at 2715 Hyde Street, this tour offers two convenient time slots at 10 am and 1 pm. We kindly request that you arrive 15 minutes prior to your scheduled departure for bike fitting and orientation. Please note that a minimum of four (4) participants is required for all guided tours.
What's Included
All Day Deluxe Comfort Bike Rental
Guide
Include Helmet, Lock, and Map
$20 Restaurant Voucher
Bikes come equipped with a front Handlebar Pack and Rear Rack so you can bring everything with you.
Our bikes are hand-selected to provide sustained comfort during your ride! With front suspension, 24 speeds, and an upright riding position, these are the best bikes for your sightseeing adventure.
Why choose this tour
What an excellent way to experience the city by biking across the Golden Gate Bridge and cap it with a brew hall experience as your just rewards to this exhilarating bike ride across this iconic bridge. A must for a unique and fun experience on the Golden Gate Bridge and Sausalito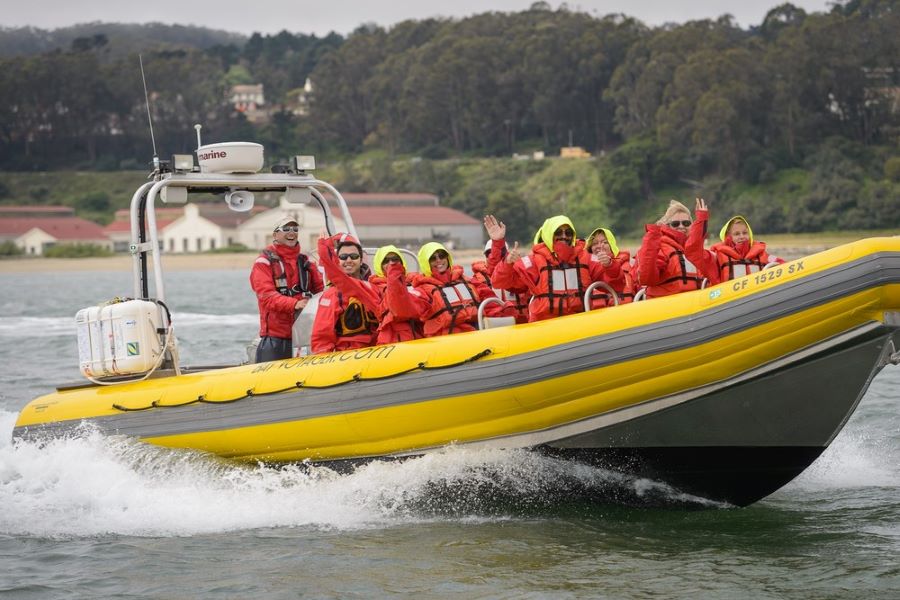 Take a thrilling 45-minute adventure tour while heading west along the city waterfront towards the iconic Golden Gate Bridge. This tour will immerse you in the earliest parts of San Francisco's history, tracing back to the pre-Civil War era. Explore the site where it all began in 1776, known as The Presidio, which was once a military base and now houses a variety of businesses and even Lucasfilm studios. One of the tour highlights awaits at Fort Point, nestled just beneath the magnificent Golden Gate Bridge. Construction of this Civil War fort began in 1853, and it remains the sole fortification of its kind on the west coast of the United States. Remarkably, it never saw the need to unleash a single cannon in defense of San Francisco Bay. Capture the perfect vacation selfie right beneath the south tower of the world-renowned Golden Gate Bridge.
As part of this adventure, you'll also get up close to the famous Sea Lions at PIER 39 and witness the historic SS Ship Jeremiah O' Brien. This remarkable vessel, the last operational WWII Liberty Ship, played a vital role in the Normandy Invasion on June 6, 1944, marking the turning point in World War II.
Throughout the journey, our U.S. Coast Guard licensed captains will make several stops, allowing you to admire and photograph San Francisco's historic landmarks. Bay Voyager, our high-speed boat, alternates between fast and slow speeds, ensuring you have ample opportunities to soak in the sights and sounds of the picturesque San Francisco Bay.
Tour length – 45 Minutes
View the Best of San Francisco at your own pace!
Large selection of bikes perfect for any rider
Rentals include free helmet, u-lock, custom bike map, and front handlebar bag all FREE
Includes 16+ bus stops, live guides, walking tours, and free Wifi onboard. Some of the attractions include the Golden Gate Bridge, Fisherman's Wharf, Golden Gate Park, Haight Ashbury, Union Square, Chinatown, and Sausalito.
Duration
Bus: 24 or 48-Hour Pass!
Bike: 1-Day Rental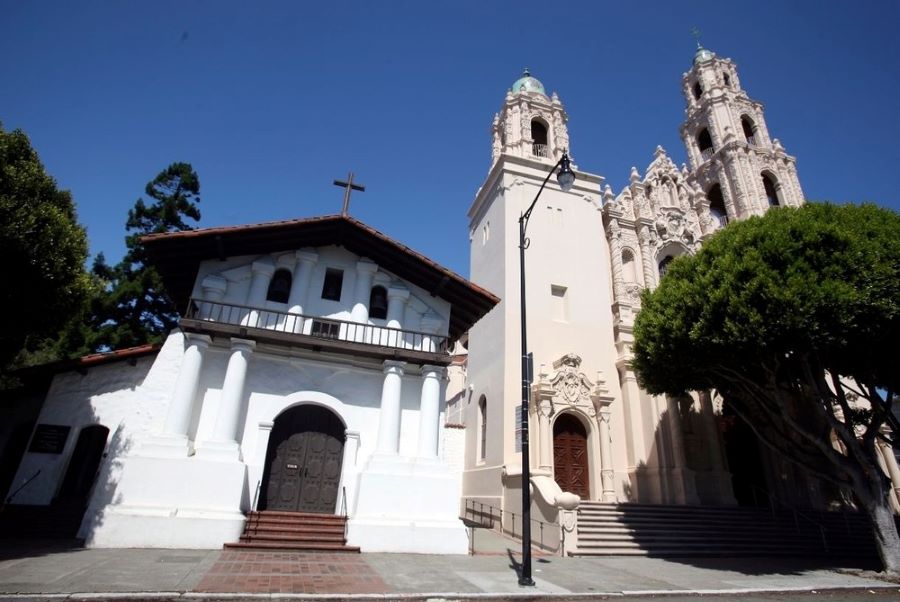 Embark on a captivating San Francisco walking tour, where a small group will delve into the vibrant Mission District's rich tapestry of murals, handicrafts, and delectable cuisine. Prepare to discover the essence of what makes the Mission one of San Francisco's most captivating neighborhoods.
Commence your journey by meeting your guide in front of the iconic Misión San Francisco de Asís. Established in 1776, this historic mission has borne witness to the city's transformative events, from the exhilarating California Gold Rush to the devastating 1906 San Francisco Earthquake. It stands as a true testament to the city's storied past.
Continue your exploration as you encounter the awe-inspiring Clarion Alley Mural Project. Spearheaded by a dedicated collective of resident artists, this initiative utilizes public art to amplify the voices of marginalized communities and champion social justice causes. Prepare to be moved as you witness over 700 murals created by artists spanning diverse ethnicities, ages, and levels of expertise.
After, the tour will take you on a delicious taste of the Mission district at some of the most iconic and tasty spot to discover and enjoy some good eats here.
Why choose this tour
You will do a fantastic walking tour of the Mission district and taste some wonderful food at popular and iconic food venues in the area that will give you a taste of this foodie neighborhood.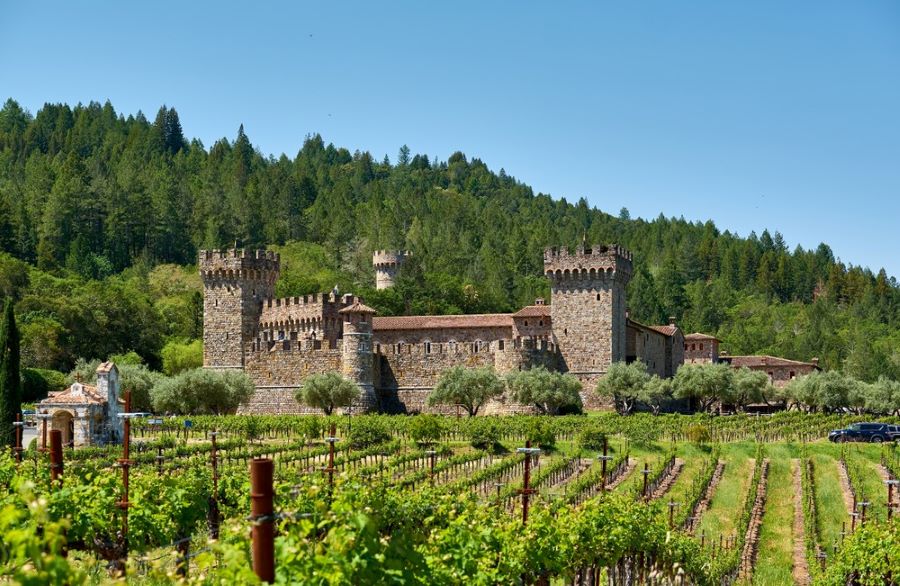 Embark on an all-Napa wine tasting tour from San Francisco, led by a wine enthusiast guide. This tour highlights the best of Napa Valley, offering history, architecture, gardens, and memorable wine experiences. Cross the Bay Bridge, enjoying stunning city skyline views, while learning about the microclimates and soil types that produce top-quality grapes.
The tour begins at Castello di Amorosa, a Tuscan castle winery with medieval-style architecture and exquisite wines. Explore the castle's features like the moat, drawbridge, and towers before indulging in their elegant and well-balanced wines. Capture a photo at the iconic Napa Valley Welcome Sign and enjoy lunch in charming Calistoga.
Next, visit Tamber Bey Winery, set amidst a scenic equestrian facility. Savor their estate-grown Merlot, Cabernet Franc, and Chardonnay wines while admiring Mount St. Helena and Arabian horses. The tour concludes at Kieu Hoang (formerly Michael Mondavi Family Estate), where you can relax in a sun-soaked Carneros vineyard. Taste their reserve Napa Valley wines in a private, seated setting.
This Napa wine tour promises an immersive experience, showcasing the finest wines and the captivating beauty of Napa Valley's wineries. Let your guide lead you through this remarkable journey filled with history, breathtaking landscapes, and unforgettable flavors.
Tour length – all day 10 hours average
Weather and best time to visit San Francisco
San Francisco experiences a unique microclimate characterized by mild temperatures and the influence of oceanic conditions. The city is known for its cool summers, mild winters, and frequent fog. When planning a visit, it's important to note that the weather in San Francisco can vary throughout the day and between different neighborhoods due to the city's diverse topography.
The best time to visit San Francisco is generally during the months of September to November and March to May. During these periods, the city tends to have more stable weather with fewer temperature fluctuations. The famous summer fog, known as "Karl the Fog," often rolls in during June and July, resulting in cooler temperatures and misty conditions. However, it can create a magical ambiance as well.
During the fall (September to November), San Francisco experiences pleasant weather with average temperatures ranging from the 60s to low 70s Fahrenheit (15-24°C). The skies are often clear, offering ideal conditions for exploring the city's numerous attractions and outdoor activities.
Spring (March to May) also provides favorable weather, with temperatures ranging from the 50s to low 70s Fahrenheit (10-24°C). It's a great time to visit as the city blossoms with colorful flowers, and you can enjoy the cherry blossoms at the Japanese Tea Garden in Golden Gate Park.
It's worth noting that San Francisco's weather can be unpredictable, and it's advisable to bring layers of clothing and a jacket, as temperatures can drop in the evenings. Additionally, due to the popularity of the city as a tourist destination, it's recommended to book accommodations and tours well in advance, especially during peak travel seasons.
Overall, San Francisco's moderate climate and diverse attractions make it a year-round destination, but for more consistent and pleasant weather, consider planning your visit during the spring or fall months.
Check out these other posts to visiting San Francisco now
San Francisco's Golden Gate Park
Lands End lookout point and trail
Famous streets of San Francisco
Conclusion to taking a tour or excursion in San Francisco
In conclusion, opting for a tour or excursion in San Francisco is a fantastic way to maximize your experience in the city. With a wide range of options available, you can choose a tour that aligns with your interests and preferences. Whether you're eager to explore hidden gems, indulge in culinary delights, admire iconic landmarks, or simply soak in the vibrant atmosphere of San Francisco, there is a tour waiting to fulfill your desires. So, don't miss out on the opportunity to enhance your visit to this remarkable city by embarking on a guided tour or excursion. It's the perfect way to create lasting memories and discover the best that San Francisco has to offer.