Los Angeles to Santa Barbara (fun road trip, beaches, cool towns and scenic spots to visit)
If you want to experience a fun and classic road trip then consider doing a drive from downtown Los Angeles to Santa Barbara.
The Drive from Los Angeles to the Santa Barbara is about 100 miles and can take about 2 hours without stops, but of course there are fantastic places to stop along the way that we will offer on this excursion with gorgeous landscape, cool towns and really nice vista points. There are so many surfing riding beach areas to discover along the way and quintessential beach towns and cities to discover along the way.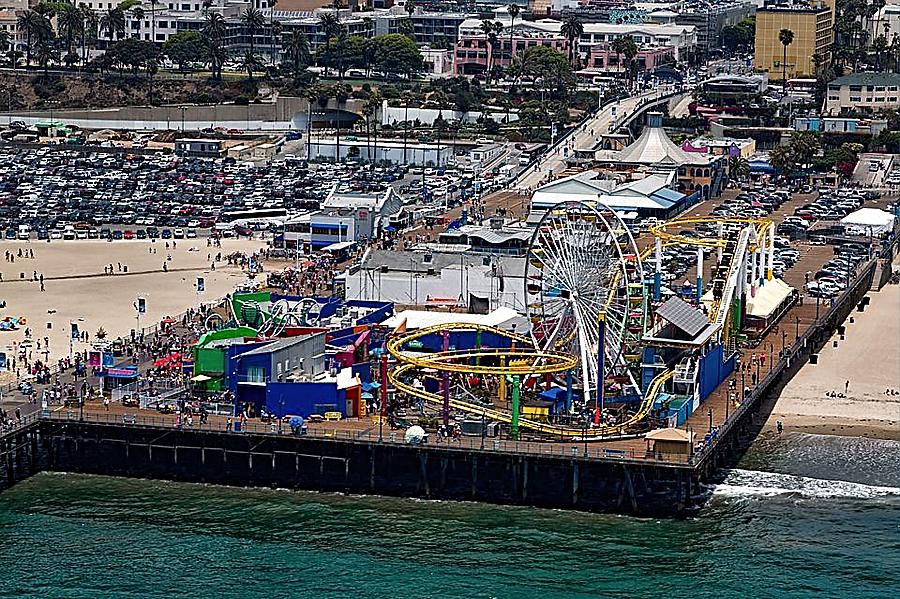 Day trip or getaway destination?
This definitely is a doable road trip from Los Angeles to Santa Barbara and back but why do this quickly if you have some free time to relax, enjoy the ride and see some cool things along the way. Isn't that the California way to enjoy and do the SoCal vibe experience? You definitely can do the highways direct to Santa Barbara, but there are also some cool spots along the way for you to enjoy with some suggestions on options with the guide below.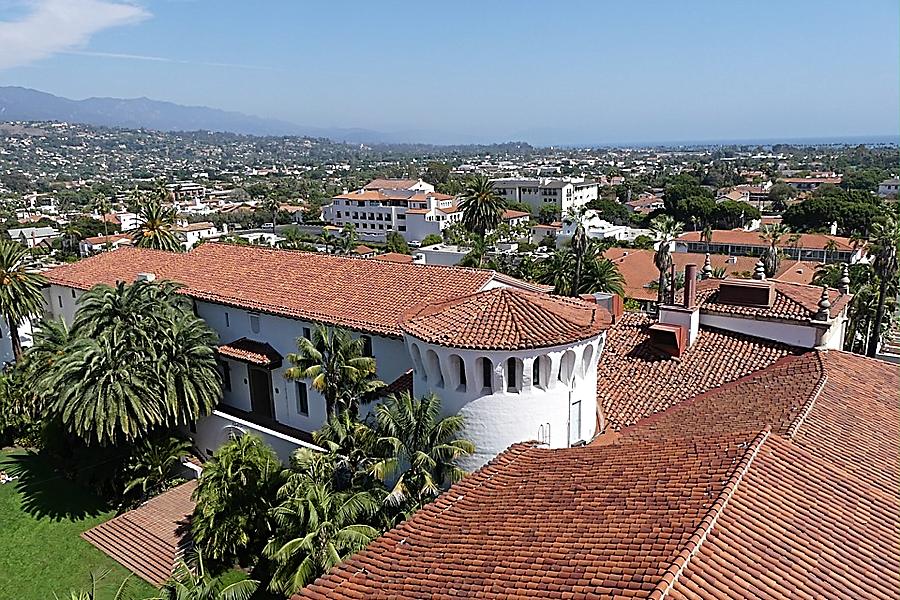 Best time to do a road trip from LA to Santa Barbara
This area of Southern California is gorgeous to visit as a year-round destination with average temperatures ranging from the mid-80s Fahrenheit in summer to mid-60s in winter time, making it feasible to really do this trip any time of the year.
Summer is ideal but a popular time with locals and other tourists visiting this destination and the highways are busy unless you travel during the week instead of weekend.
Winter is less busy with shorter days and less tourists but the weather can be unpredictable.
The best times for weather, logistics and seasonality tends to be spring and fall season for all the right reasons to do this road trip.
Los Angeles to Santa Barbara Itinerary
For this fantastic drive, we will give you suggestions on some of the best places to stop, check out the views or visit something interesting that we will point out along the way.  So, let's get started!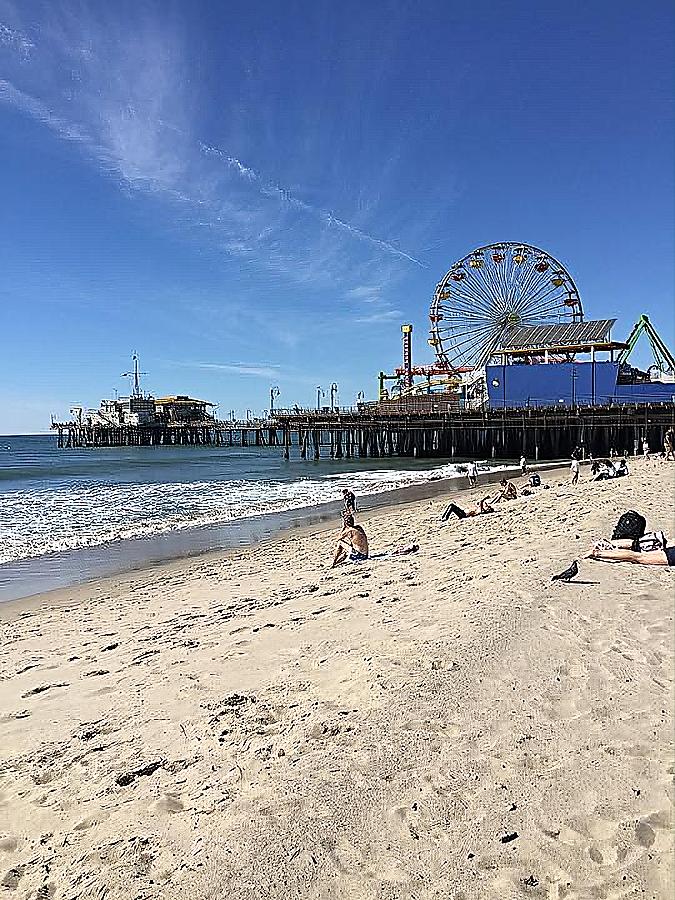 Visit Santa Monica
If you're heading out from downtown Los Angeles, then Santa Monica is a great first stop with the gorgeous beaches and the Santa Monica Pier to visit along the way. The main beach is called Santa Monica State Beach and fantastic if you are ready to start with some beach time.
Other worthwhile attractions to visit in Santa Monica includes:
Palisades Park – green belt area above Santa Monica with views of the Pacific Ocean
Santa Monica Place – An outdoor shopping mall at the south end of Santa Monica 3rd street
Santa Monica 3rd Street promenade – outdoor shopping and dining venue and enjoying the SoCal vibe
Tongva Park – a fun park and gardens, fountains and playground area
Staying in Santa Monica area
If you decide to stay in Santa Monica for longer consider these accommodations here for details and current prices.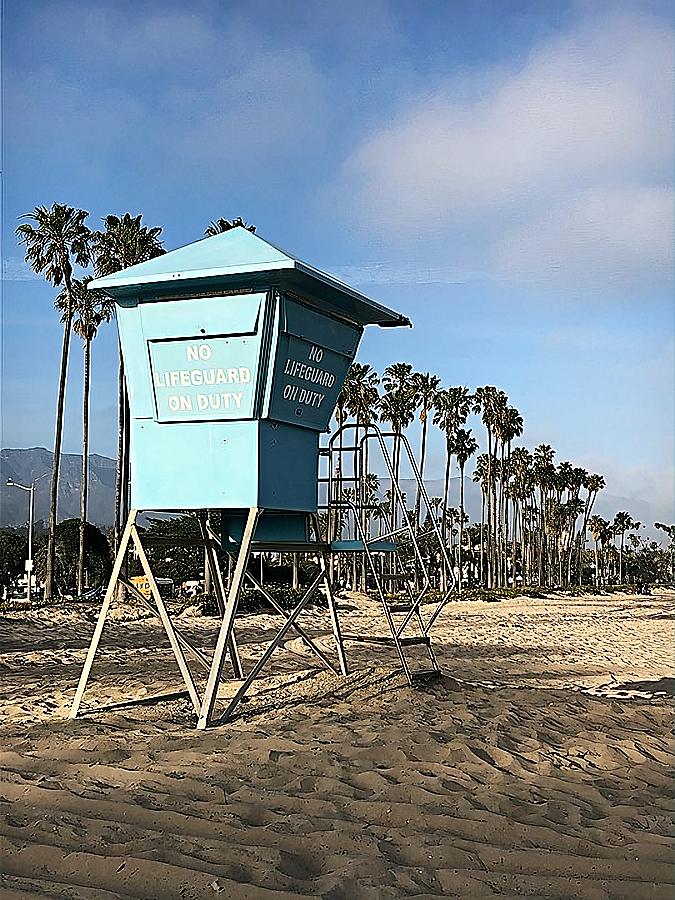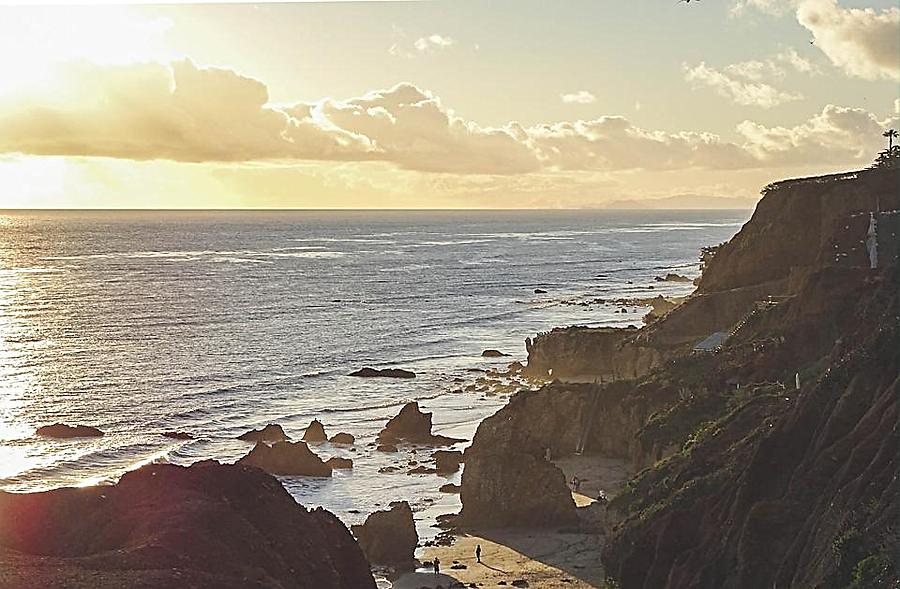 Visit Malibu and the Malibu Pier
You continue from Santa Monica down the Pacific Coast Highway until you reach the beach community of Malibu. One of the most popular eateries in town is Malibu Farm which serves up the tastiest dishes with fresh organic and local ingredients. Located at the beginning of the pier, it's a great start to a visit here in Malibu.
You can enjoy a stroll on the Malibu Pier and see and capture in photographs gorgeous views of the coastlines of Santa Monica Bay and the mountain area in this scenic viewpoint from the pier.
After the pier other worthwhile things to see around Malibu area includes:
Malibu Lagoon State Beach – AKA surf riding beach is the first world class surfing reserve in a 110-acre park
Point Dume – a promontory on the Malibu coasts that juts out and makes this a great viewpoint to Santa Catalina Island and Palos Verdes Peninsula.
Adamsom House – A historic home with gorgeous tilework created by local tile companies and built in 1929
Malibu Creek State Park – a nature park that preserves over 8200 acres and is part of the Santa Mountains National Recreation Area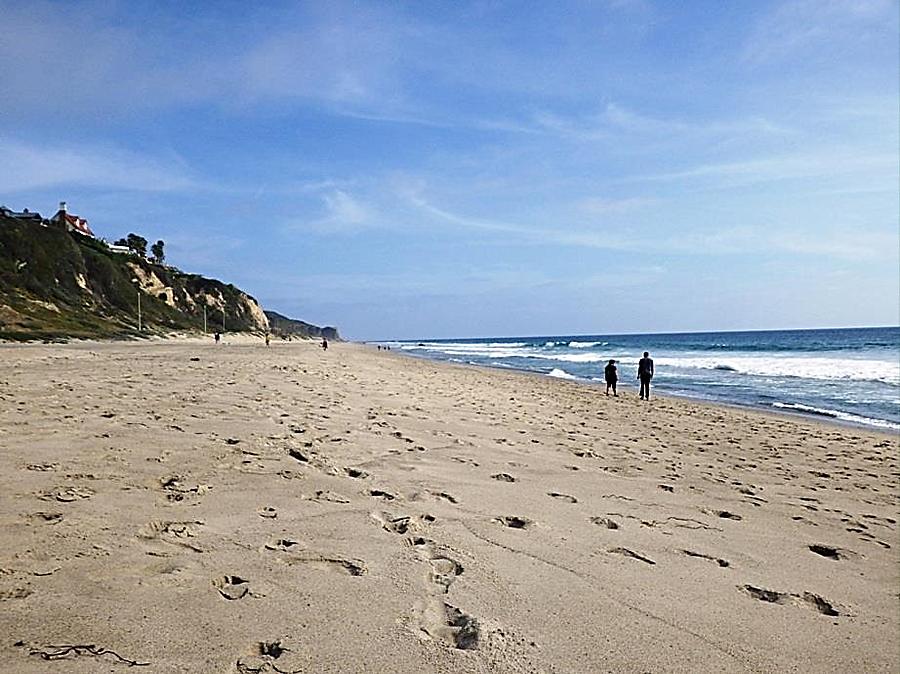 Zuma Beach – a popular gorgeous local beach that is also a surfing haven but the water here is turbulent, so this is more viewing and enjoying the beach vibe scene.
El Matador Beach – one of the most scenic beaches in Malibu, the pocket beach is full of interesting rock formations and small caves to explore
The Getty Villa – a gorgeous estate that is a Getty Museum housing Greek and Roman artwork, sculpture and collections from the Getty Trust.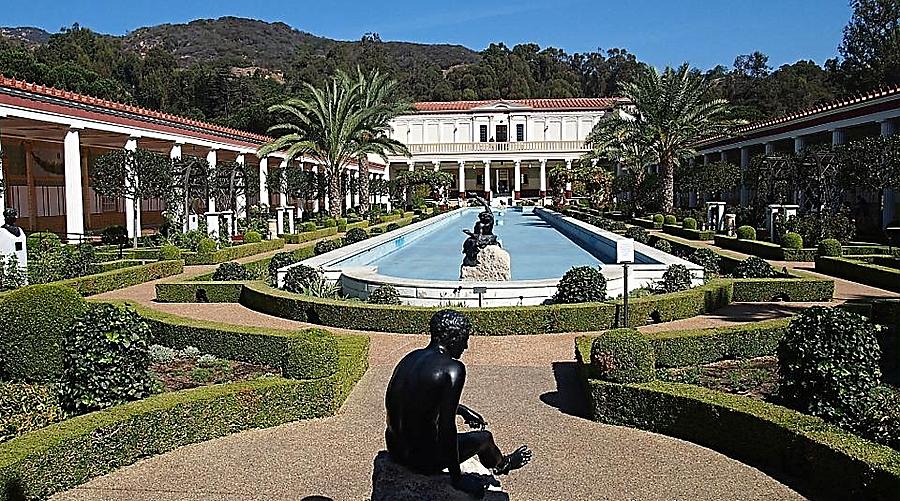 Staying in Malibu area
If you decide to stay in Malibu for longer consider these accommodations here for details and current prices.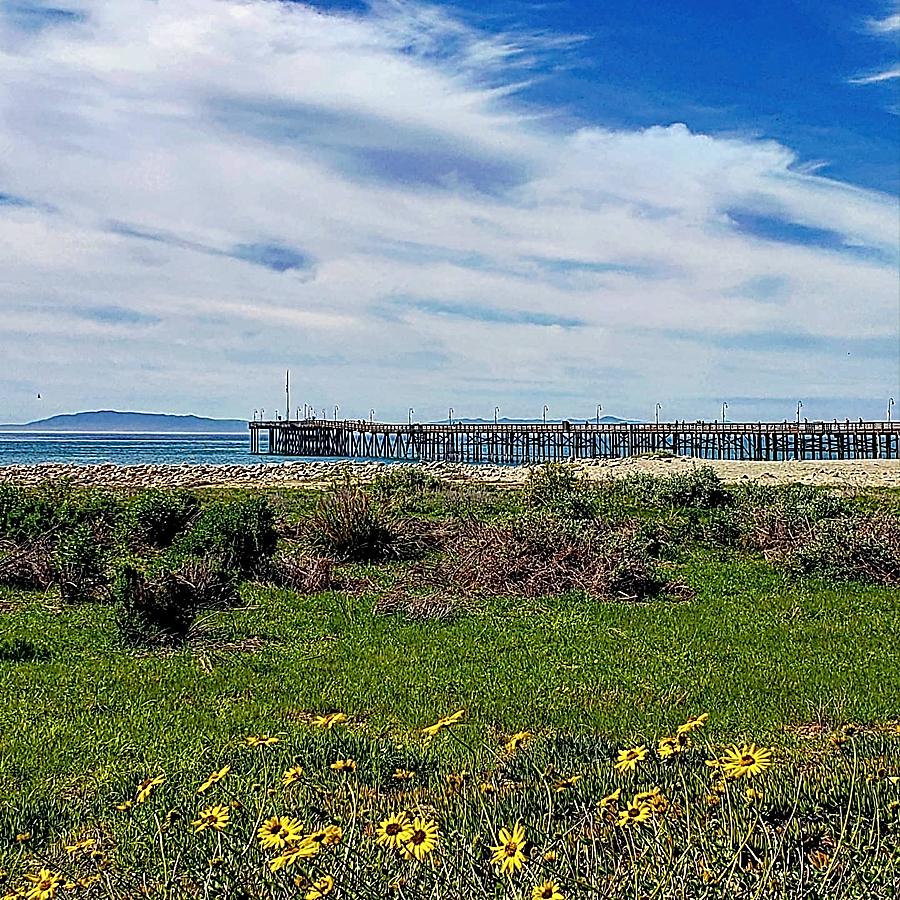 Visit Ventura and Carpinteria
Located about 17 miles from Malibu, the drive takes less than 20 minutes, Ventura is known as the gateway to the Channel Islands and worth a stop to see the historic downtown and the Mission San Buenaventura. You can also check out the cool historic buildings on Figueroa Street, Majestic theater, City Hall and China Alley.
Other cool things to explore around Ventura area includes:
Emma Wood State Beach – located west of the Ventura River estuary and is popular for fishing, swimming, surfing and walking.
Museum of Ventura County – local museum housing regional artwork, history and other collections
Ventura Pier – a public pier walkway with views out to the bay and Channel Islands.
Olivas Adobe Historic Park – built in 1837 and a historic California monument of this adobe and land that was once the grazing land for cattle of Mission San Buenaventura
Tasting Rooms and wineries / breweries in Ventura
Ventura has a variety of fun tasting rooms to enjoy in the area to include the Labyrinth Winery, Four Brix Winery, Plan B Wine Cellars and Panaro Brothers Winery.
Check out the many recommended wineries, distilleries and breweries located in Ventura here for visiting and trying out some local brews made in the area.
Carpinteria
The real SoCal vibe can be felt in Carpinteria with the small town feel in this beach town. You can explore the downtown Linden area and then check out the largest Torrey Pine at the library and then visit Carpinteria State Beach.
Staying in Ventura / Carpinteria area
If you decide to stay in Ventura / Carpinteria for, longer consider these accommodations here for details and current prices.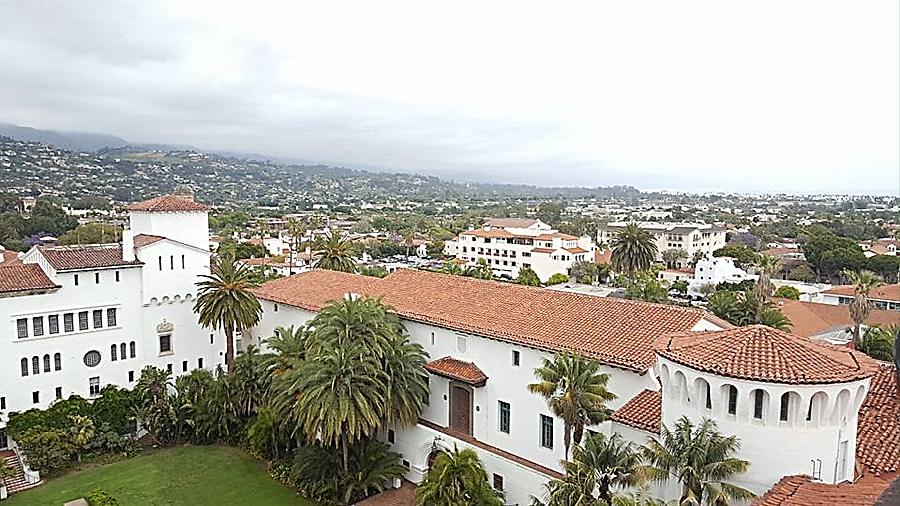 Exploring Santa Barbara
After leaving Carpinteria, the drive to Santa Barbara is less than 12 miles north and there are many attractions and fun places you can explore in town that can easily be a weekend getaway on its own. Popular things to do in Santa Barbara includes visiting the historic downtown area, Santa Barbara Mission, the Funk Zone, the Red Tile Walking Zone, Stern's Wharf and Ledbetter beach.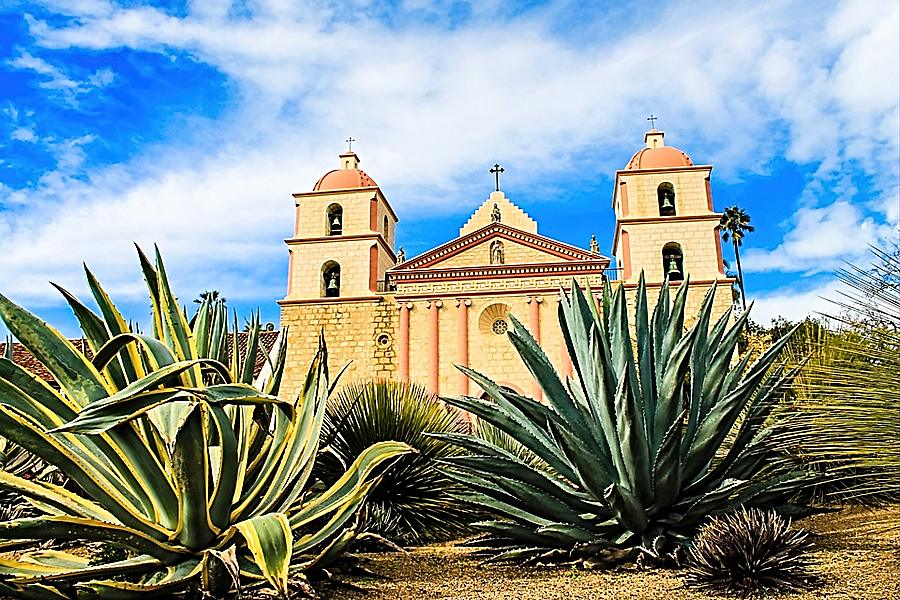 Santa Barbara Mission – founded in 1786 on a 15-acre parcel and includes the main church, cemetery and mausoleum. Also, visit the fantastic museum with artifacts and mission models
Explore the Funk zone – located in the warehouse district with cool graffiti and filled with tasting rooms, restaurants, bars and cool shops to explore
Santa Barbara zoo – a fun local zoo with giraffes, penguins and local wildlife in this 30-acre zoo to explore.
Stroll down State Street – enjoy the popular walking promenade of downtown Santa Barbara and lined with bars, restaurants, shops and fun hang out spots to people watch the locals.
Santa Barbara Botanical Gardens – with over 78 acres to explore of local flora and fauna, there's also 6 miles of paths with over 1000 plants to admire in this mature garden setting.
Saturday Farmers Market – a popular local market that sells local produce, prepared foods and other artisanal goods.
Staying in Santa Barbara area
If you decide to stay in Santa Barbara area for, longer consider these accommodations here for details and current prices.
Other Options to visiting Santa Barbara
You can opt to visiting so many other wine country destinations around Santa Barbara at Santa Ynez, Buelton, Los Olivos and Solvang area
Check out this wine country experience here for reference to visiting Santa Barbara Wine Country
Drive back to Los Angeles
If you drive back to Los Angeles directly taking the highways it is typically a 100 miles return and can take 1 – 2 hours depending on time that you return.
Here are some tips on returning back to Los Angeles area
Check on the traffic time frame for returning back to LA and base your drive time based on the traffic pattern for the day.
Plan your return drive during the week day and not on the weekend
You might want to leave very early in the morning to return to LA or drive after 6pm to avoid all the traffic going back into town.
Check out these posts for further reading
Best Beaches in Southern California
California State and National Parks
Conclusion to a road trip from LA to Santa Barbara
A road trip from Los Angeles to Santa Barbara is a classic SoCal experience you can enjoy for a short day trip or longer getaway. Hope you enjoyed reading this post on an LA to Santa Barbara road trip and hope you bookmark this post for a future trip in the area.
Hope you enjoyed the post, please like the post below or help share it with any of the share buttons below.
Disclosure – some of the links above are to affiliate sites that are either reviews or recommendations if you book helps to keep our site running. We appreciate your supporting our website meanwhile