Exploring the Carlsbad Flower Fields in Southern California
The Flower fields in Carlsbad are a fanastic place to enjoy spring and a burst of colors in this spring time to summer gardens located in Carlsbad just north of San Diego. It's a great time to do an outing to Carlsbad, enjoy a nice pic nic in the area and even pick up some farm fresh produce from the local vendors in the area.
For over 60 years the Carlsbad Flower Fields creates an amazing color display with over 50 acres of Ranunculous flowers that is a tradition and local heritage to the area and gardens. This always brings in the spring time vibes and enjoying the outdoor lifestyle that San Diego and locals in the area enjoy.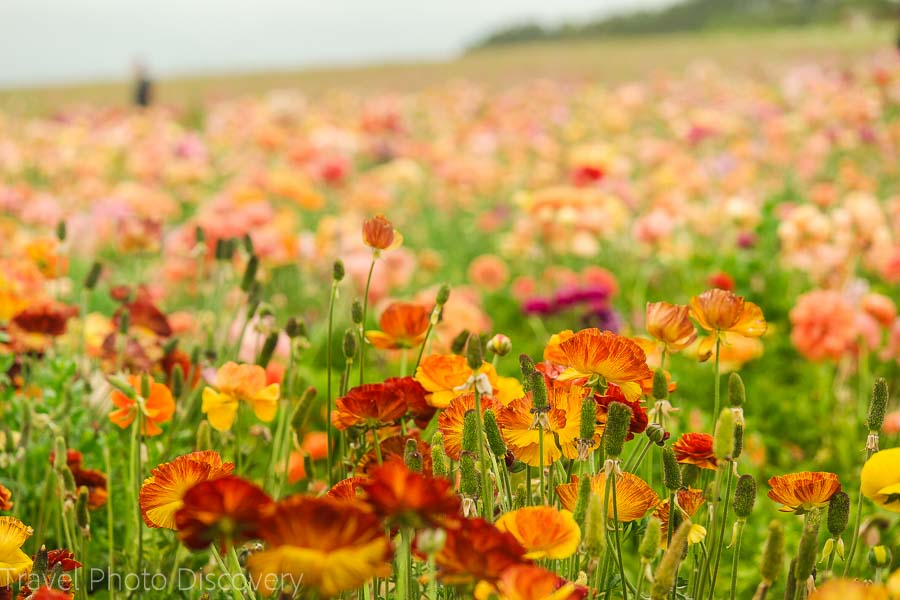 How to get to the flower fields at Carlsbad
Just north of San Diego at Carlsbad which is a 50 minute drive on Hwy I-5 north. Address to The Flower Fields at 5704 Paseo Del Norte Carlsbad, CA 92008 760.431.0352
Fun things to do at the Carlsbad Flower Fields
Enjoy strolling the show gardens
The gardens are fun to explore and see a cheerful burst of colors that will warm up any whiners to the winter blues. It's a great time to visit the gardens in the spring to summer season to wander around the gardens and annual displays.
Photo Ops and IG fun
The Carlsbad Flower Fields are perfect for photography buffs, family outings or just wanting a place to capture your selfies for some IG spots you want to add color on your posts.
One of a kind Pea Maze
This probably the most unusual thing to do at the Flower Fields is to walk through the mature and beautiful pea flower maze with amazing fragrance. It will be hard to leave this area of beautiful flowers and scents that is hard to beat on this tour.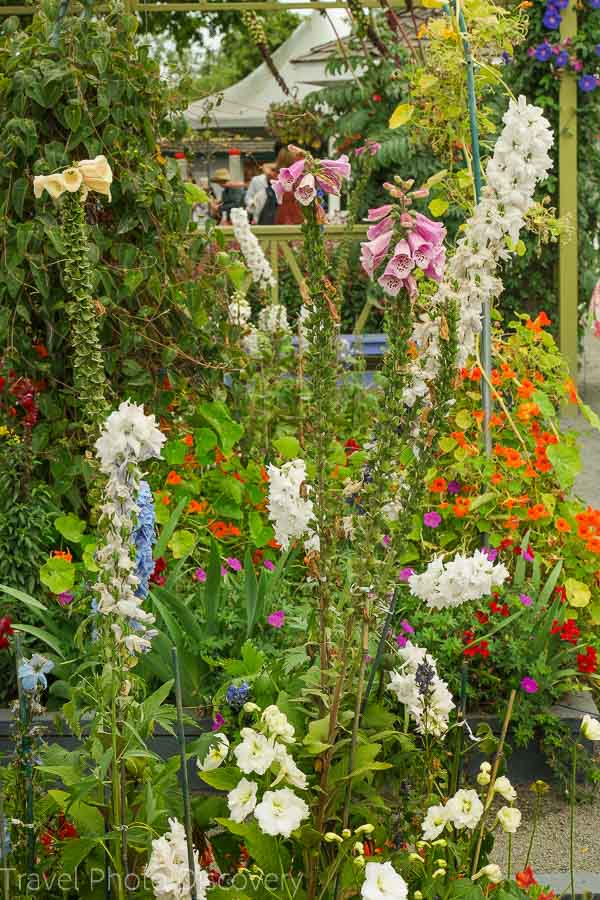 Enjoy a demonstration garden
Visit the well presented demonstration garden and learn some new gardening techniques, plantings through the Master Gardeners will educate you on what you can try in your own home garden now
Check out the greenhouse for orchid displays and something green to take home
The greenshouse displays are fun and addictive but probably not for the pocket book. If you just want to window shop, then just enjoy the gorgeous orchid and Poinsettia mass displays
Enjoy the artist gardens
It's fun to visit the artist gardens to see what local artist can do with plants and flowers to replicate famous works of art and fantastic composition using flora materials
Bring the kids to Santa's Playground
A fun place for kids to explore the Flower Fields own version of Santa's Playground with whimsical Santa displays and fun play houses to explore along with all the playground fun to keep your children happy and enjoying their own fun zone.
Blueberries for sale
New to visitors to the area that you can do is buy fresh blue berries by the pint and entry is free with admission to the Flower Fields
Antique Tractor Wagon Tours
A popular and fun thing to do is tour the ranunculous fields in a working antique tractor wagon that will take you all around the fields with a curated audio story behind the growing fields and a chance for you to see different parts of the garden without having to walk the entire field area. Tickets for the wagon tours can be purchased on site when you are there visiting.
Don't forget to check out the gift shop
What's to visit this fanastic garden center and flower field if not to take home some cut flowers or plants that you can add to your own gardens. Going here to get inspired and try out something for spring in your garden is just the right souvenir to bring home with fun memories.
Take home some strawberries
Closeby to the Flower fields are strawberry stands selling local strawberries that are big, juicy and farm fresh. Don't forget to take some of the delicious strawberries home from your trip.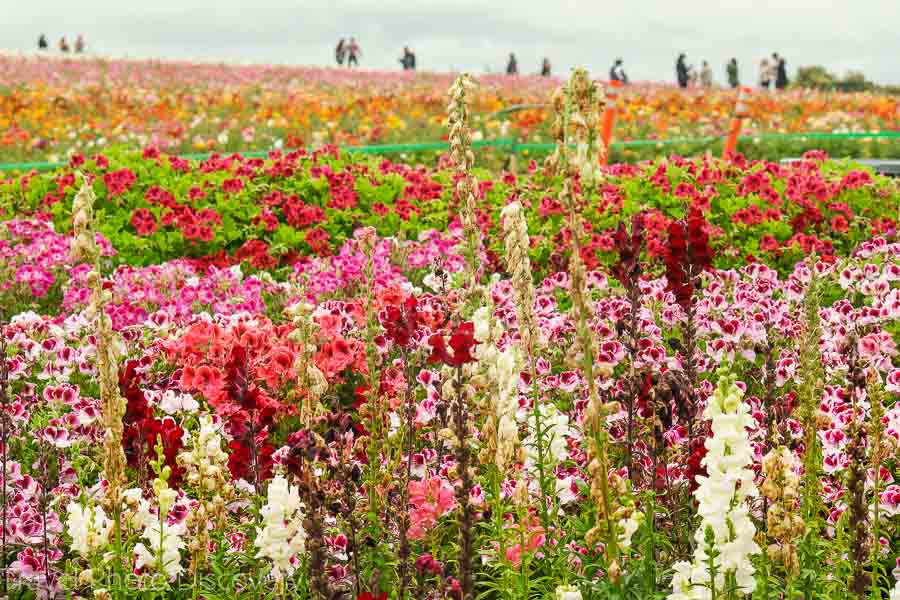 More details to visiting the Carlsbad Flower Fields + Safety Measures
You need to book tickets in advanced as usual and all visitors must wear a mask during Covid conditions. Check out their safety measures to visiting here for more details.
The fields are open from March 1st to May 9th
Admission is $20 for adults, $18 for Seniors over 60+ and $10 for childrend aged 3-10
Book your reservation online here for more details
Parking is free in the area
Check out these other posts to visiting SoCal areas
Things to do in Old Town San Diego
Point Lomo Lighthouse in San Diego
Best beaches in Southern California to visit
Pin and save this for later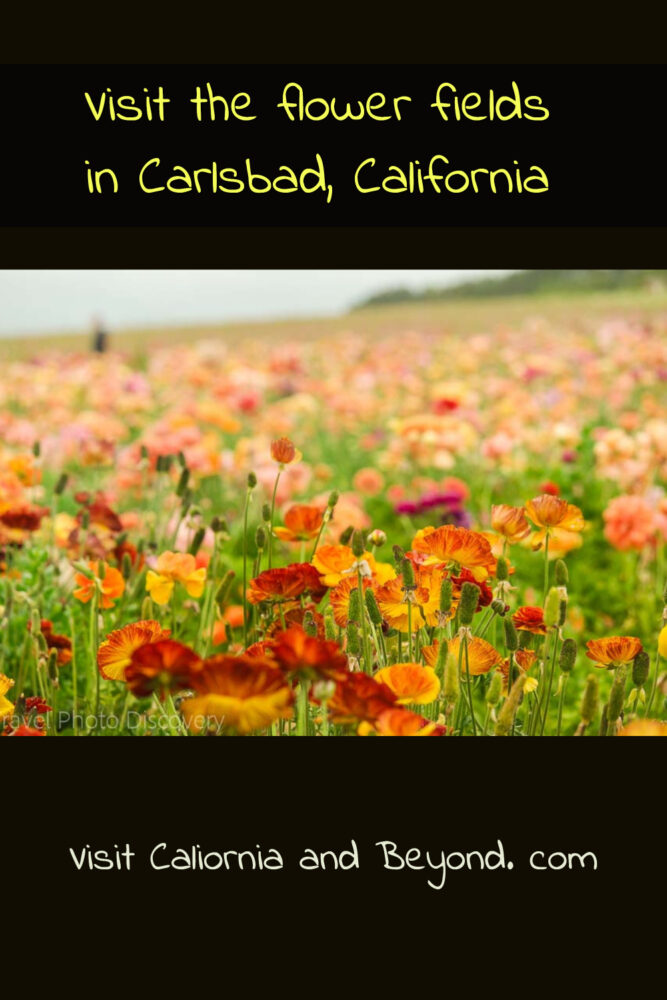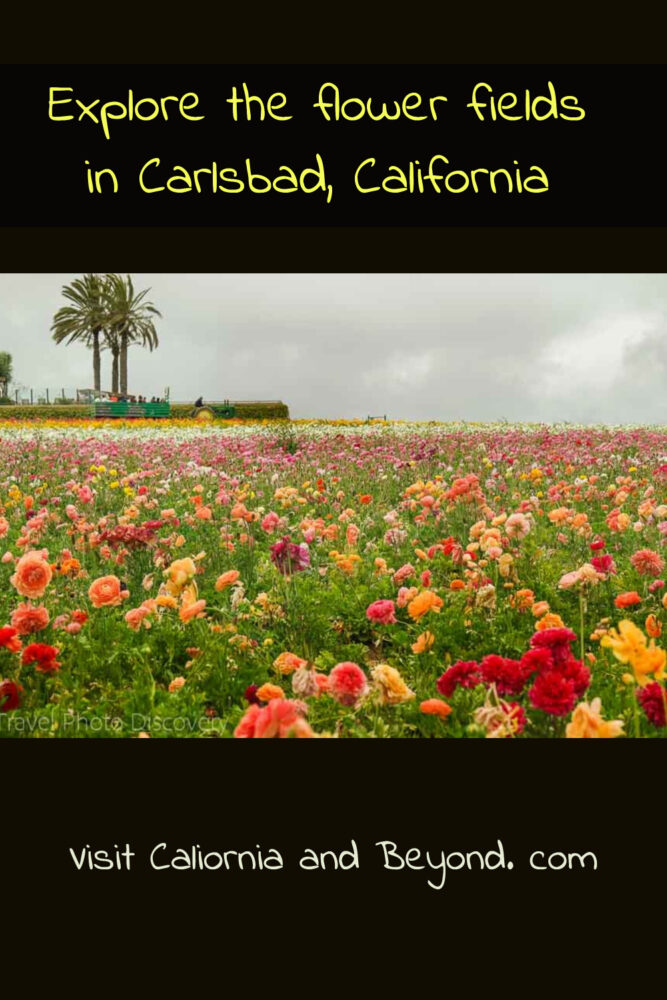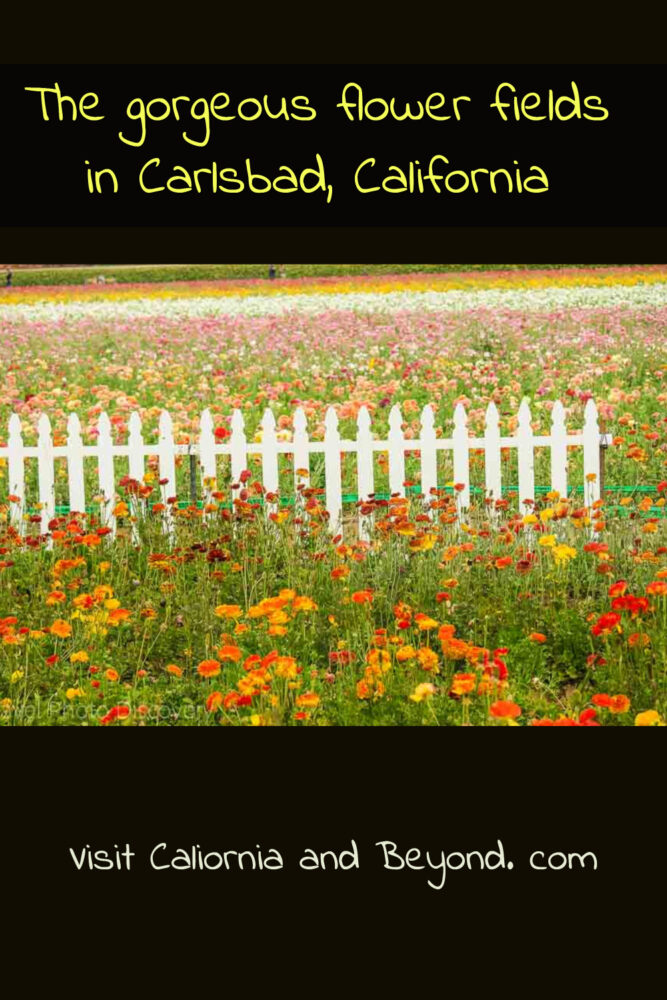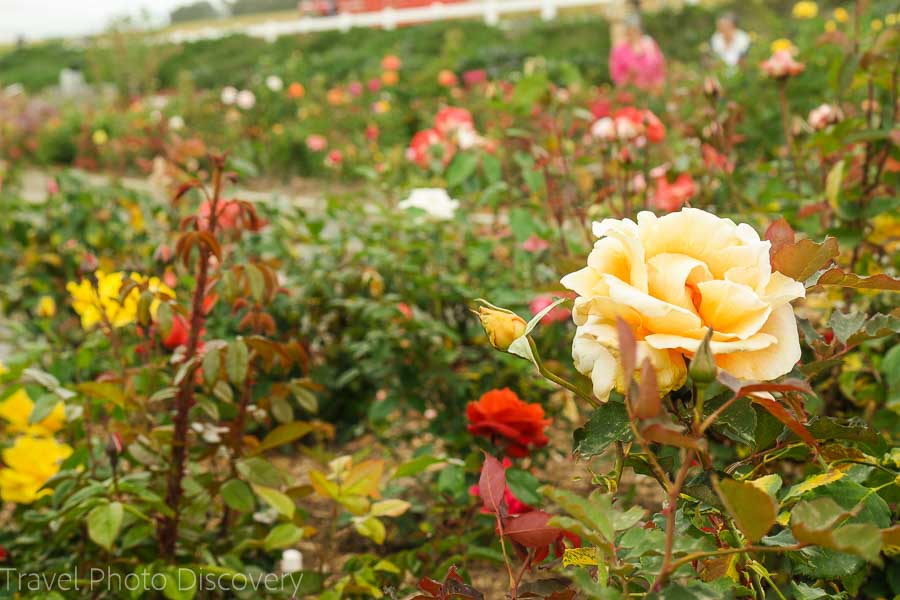 Have you visited the Carlsbad Flower gardens before?
Looking forward to visiting again, anything stand out for you visiting again? Please share your thoughts in the comments below.
If you like what you see, come and check out my other social media channels for more updates, including Instagram, Pinterest and Twitter